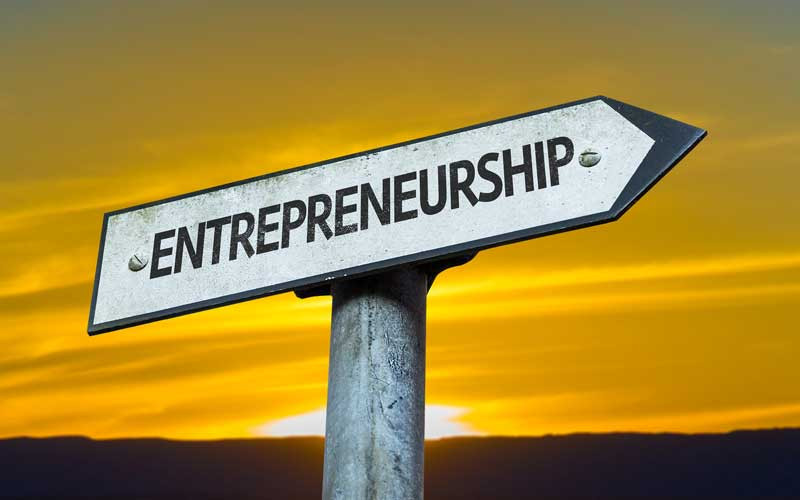 It is interesting to know that we are moving towards real business success as guided by contemporary models for conceptualisation.
Especially when we reflect and introspect on what we discussed in the previous edition where business modelling has been realised to be the igniter and controller of progression in this age.
Of course we appreciate that in the same construct we have discovered the need to pay attention and monitor cost structures of the business. This is by mainly looking at key partnerships, critical resources and need for lasting partnerships. To me this is just another side of the golden coin. Since there are also revenue streams needed to complete the circuit.
Our desire as progressive entrepreneurs is to always have excess revenues in comparison to operating costs. This might be taken as a simple financial accounting philosophy but it goes beyond into other matters of business sustainability.
Those that cannot be quantified but adding on to the needed revenues of a business.
Operationally it is evident that most SMEs try by all means to equate mere figures (game of numbers) without considering some covert issues that greatly inject into a lucrative bottom-line.
Markets on their own should be clearly defined as the basis and contributor to lasting profitability. While other specific factors like customer relationships and selling channels streamlines through defining who our real customer(s) and how best they can be reached respectively.
In all these efforts it is now making sense to our home-grown entrepreneurs that business does not come by accident. In fact it through a dedicated configuration of models that starts and leads in the growth of a business.
This edition therefore proceeds to other critical factors for modelling which can be summarised as a focus on customer relationships, customer segments and distribution channels. Surely these have been discussed in some generic Business Model Canvases (BMC). Here we go further to customise and talk specific for our home-grown entrepreneurial businesses.
As we start let's look at customer relationships in business modelling. A lot of discussions have been done on this matter across all sectors of our global economy.
In the same view we move on to appreciate for our enterprising. There is a perfect relationship between revenue generation and customer relations.
A precise model for our SMEs is one that respects lasting and profitable relationships with the customers. More revenues are likely to come from customers when we take time to actually hear what they want as specifications. Rather than basing on what we produced in order to satisfy them (marketing myopia).
There is need for product/service customisation which is born out of an in-depth and extensive market research.
Even going further to introduce product/service market testing through sampling before engaging a whole wide market selling. Most of the times we are misled in our customer relationship by going to the last/end of the chain which is retailing/distribution.
We spend more time and money trying to convince customers to buy (what we have produced not what they want) through sales promotion and advertisements. That has proven to be the reason for closure/failure of our SMEs.
This can be avoided in our business modelling when we engage potential customers in the whole chain from the start. Only achievable through wiring systems for effective customer relationships. Also an own-designed business model should be able to define the actual tools to use/apply in customer relationship management.
Of course we have moved into digital mechanisation of this era but it is not always applicable in all cases. Some of our businesses rides and thrive on direct calls as a direct meeting with customers for a B2C and even B2B relationship. In other cases there is need for a blended approach in tailoring customer relationship systems.
Then we go on to business modelling through customer segmentation. This is critical in order to balance the two most critical and contrasting concepts which are High Volume Low Value and Low Volume High Value. Usually we would say the decision is yours but in this effort we refer back to a talking and leading business model(s). To really come up with specific segmenting models.
You can't serve the whole world but finding your own space where you can concentrate effort and invest most of your resources for lasting profitability.
This is achievable through proactive research for ascertaining. A real business model should define your business target from a mass market perspective to a niche. Also it should go beyond to inform if it is a diversified market approach or single product/service specialisation. Usually we follow a certain bandwagon within a particular market yet we should look for that uniqueness which positions our activities above the rest. This gives us a monopoly advantage/power as we are more likely to dominate a defined segment as compared to being everything for everyone.
A business model that considers segmentation is most likely going to reduce costs of the entrepreneur as it focuses on the core customers together with specific marketing efforts/tools as aforementioned. Think about it and make it a practice too.
Lastly for this edition is a business model that clearly talks and specify the distribution channels. Remember that the drive for business modelling is mainly to reduce costs and maximise on revenues.
Meaning that first and most any distribution channel that you choose should be cost effective. It should be cheap to reach every possible customer. It all goes to the above mentioned by first defining your target markets where you then use all that is best possible to reach these customers.
It is not always that you have entire control of the distribution channel(s). Especially through a thorough cost-benefit analysis one might decide to use competitive partner-channels (more will be discussed in the future).
These partner-channels ride on economies of scale and wide expert advice to sell and satisfy the customers. In the last edition we even informed that sometimes virtual distribution might be just enough for some types of businesses. Till then choose wisely!!!!
Dr Farai Chigora is a businessman and academic. He is the head of business science at the Africa University's College of Business, Peace, Leadership and Governance. His doctoral research focused on business administration (destination marketing and branding major, Ukzn, SA). He is into agribusiness and consults for many companies in Zimbabwe and Africa. He writes in his personal capacity and can be contacted for feedback and business at [email protected], WhatsApp mobile: +263772886871.
Related Topics