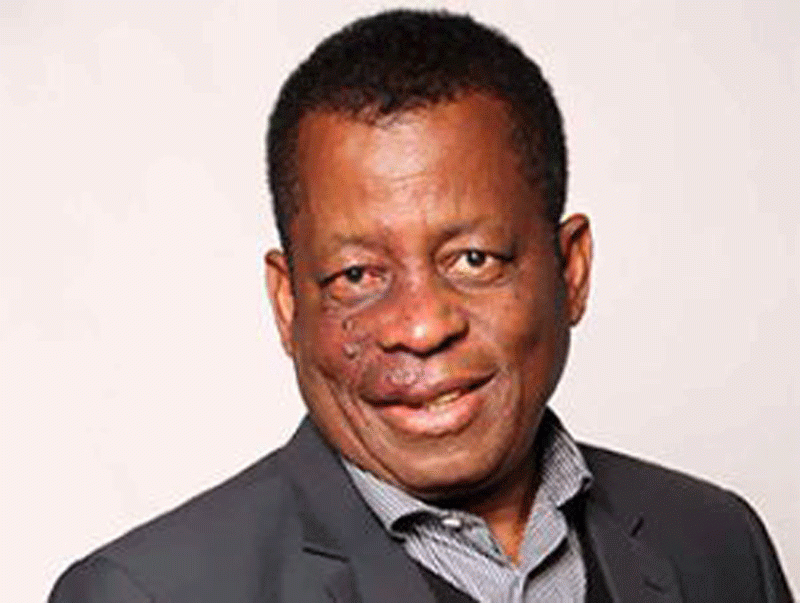 We are going through a phase in Zimbabwe where the workplace and her different industries need to pull up their socks and make life reasonably meaningful for our citizens.
The workplace is an entrepreneurial space where those who hold important offices crack their heads to find solutions for problems.
When this does not happen, it means we are failing and those who can do something about it should do so without fear or favour. We must make cat calls when we see critical officers - resting on their laurels and seeming to be doing business as usual when something extra is needed. It is against this background that I thought I should write this love letter to the executive chair of Zesa, to ask questions and maybe give advice where I can.
Dear Sydney Gata
I hope my letter finds you well, sir and I sincerely hope your family is good and getting ready to enjoy Christmas under these dark conditions in the whole country. I am wondering what you have planned for the holidays, but I am sure you have something good planned. I wish you well.
I have a lot to write to you about and I want to start by assuring you that I come in peace although I have a number of tough questions to ask you. The first one is about how these blackouts affect you as a person and when I say you, I am including your family, your children and those relatives who are close to you and can call for help. How are you affected?
Do you get these random switch offs without any warning from yourself to say this is the loadshedding schedule so that you can plan accordingly?
Do you wake up in the morning and electricity is gone and you now have to plan your day in the dark? Please correct me if I am wrong, but I suspect you are fully catered for when it comes to being lit.
I suspect, and please prove me wrong, that your own house and that of those close to you do not get switched off.
If it does, I think you have alternatives such as the solar system or something. I do not think you would even tolerate the noise that a generator makes.
It makes a lot of noise that Sydney, doesn't it? And I do not think that as the exec. chair of such a big holding company you would want to be subjected to such noise. You need your peace so that you can sleep and rest.
My concern is that if it does not affect you the way it affects the ordinary person because you are cushioned against it, what would make you crack your head to find real solutions for it?
A soldier, for example, joins the struggle to solve a problem and does so with his or her life, risking death but your type of soldiering is easy Mr. Gata because you are not in the trenches. You are safe and lit while the whole country languishes in darkness.
Do I think the problem is not a real one? No. I actually understand that problems such as these will come and that the explanation given about the Kariba water levels are genuine. My problem with you and Zesa is the way you are carelessly handling this crisis.
Firstly, it's clear that there was poor planning. The adage, if you do not plan, you plan to fail, cannot be overemphasized.
Where were you when this problem suddenly hit us without preparation and for about two or three days before you announced the reasons, people just found themselves in the dark?
You do not think that if you had kept your eye on the ball, you would have anticipated this and so found ways to cushion everyone else against the ramifications of this big problem?
You knew Sydney that it wouldn't affect you the way it affects the ordinary citizen and so you did not quite care, after all you have a great profile announcing you on LinkedIn as the group exec chair of Zesa Holdings. Why would you care?
You do not think that it would have made a difference to everyone if you had prepared them for this negative eventuality? I mean, even pilots prepare their people for turbulence to avoid shocking them to death with the shaking of the aeroplane.
Where is your planning and where is your respect for the people of Zimbabwe who are doing their best to survive under these difficult circumstances?
My last emphasis is actually the most important one and it is to do with your unannounced and unscheduled loadshedding. Why would any serious executive and his team take people for granted this way?
Switching lights off as if it was a game in a kindergarten school. Why do you switch the country off without a clearly planned and announced schedule to help them plan for your ineptitude? At least to help them plan around your failure to solve the electricity problem. Who does that?
Our neighbours in South Africa have been dealing with loadshedding for quite some time now and one thing they never do is plunge their citizens into darkness without letting them know unless it's a technical fault.
They are not in any way better than us. As a matter of fact they envy our education and think that we are more scholarly and educated than them, but look at what you and your team are doing Mr. Gata.
Please respect your citizens, respect the president of this country and all other senior leaders by not reducing them to inept leaders like this.
Call your workers together and come up with a loadshedding schedule then announce it so that everyone knows what time they will be switched off.
This hide-and-seek approach when you hide lights and we have to sit in the dark waiting for your lights to come back is childish to say the list. It is an embarrassment to yourself and anyone who leads you.
This is a leadership problem Sydney and I know I am addressing the right person here. You lead this important organisation and owe it to all of us to manage this crisis better than you are doing.
The crisis is with us already and that we accept but for you to then mismanage it like this is unacceptable.
Serious leaders in other countries throw in the towel under such circumstances and allow more creative people to come forward and make a difference.
Bhekilizwe Bernard Ndlovu's training is in human resources training, development and transformation, behavioural change, applied drama, personal mastery and mental fitness. He works for a Zimbabwean company as Head of Human Capital, while also doing a PhD with Wits University where he looks at violent strikes in the South African workplace as a researcher. Ndlovu worked as a human resources manager for several blue-chip companies in Zimbabwe and still takes keen interest in the affairs of people and performance management. He can be contacted on [email protected]
Related Topics