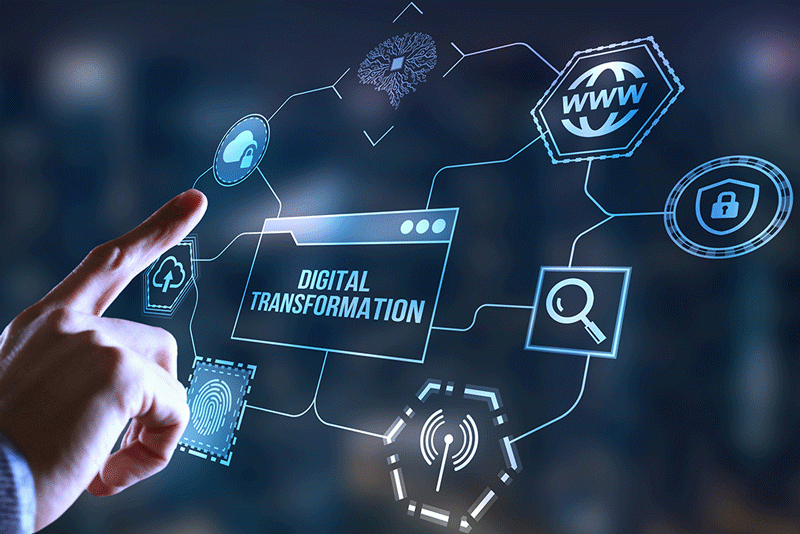 Early this year, I had an exchange with my former boss from one of the national papers in Zimbabwe. The former boss is quite an experienced man whom I admire. On many occasions, I have approached him for advice, and he has been open, easy and quick to assist. However, on this day, we did not agree. He somehow went a bit on the offensive, but I ignored that and went on with the discussion.
My former boss said: "Newspapers are here to stay: Forget about the new media hype. Newspapers are not only sources of information but part of a cultural milieu for some who grew up with the medium as the only source of news. With the advent of fake news, newspapers remain the only credible sources of information."
He went on: "Newspapers (hard copy) are more soothing to the eyes than reading news on any digital platform. An electronic gadget like a phone is always destructive as one could be doing multiple things on it. Moreover, it's difficult to read very lengthy pieces on the screen."
I almost laughed my lungs out, but at the same time, I felt a bit depressed by this reasoning, in an era where journalism innovation and leadership are critical components to save journalism.
In the 20th century, legacy media was everything; from setting the agenda, to framing and deciding how to cover events or narratives. All this was done without anyone poking their nose into the news business and how stories were told.
In those days, in our local market hundreds of thousands of copies were sold, even a second edition would sell.
The majority enjoyed the 5am newspaper club, revenues were never split. Newspapers enjoyed platform monopoly.
Today not even one media house in Zimbabwe is keen to share circulation figures, not because they do not know, but they are embarrassingly and depressingly choking.
So what is happening in the media space? Apparently, humans are not so keen to change, even when we see or observe that the situation has changed, we try hard to convince ourselves that things are still the same.
No one disputes legacy media credibility, but increasingly digital has threatened the stronghold that previously existed. Add the Covid-19 pandemic to the equation, the media business has changed in a great way and will never be the same again.
The situation is scarier than they are, scared by digital. I do understand when they say: "Adapt or perish, now as ever, is nature's inexorable imperative".
Déjà Vu
As much as editors and journalists express discomfort and dislike over the multi-platform media world, the market and the environment has already decided. It's a fact that a huge percentage of our audience spends more time online.
Why then should we fantasise about the beauty of the broadsheet? And with digital, user experience can be worked on to become seamless. It's a huge lie that mobile phones or electronic gadgets can be distractive. Content can be designed to fit the platform.
Digital is simply ineluctable
A PricewaterhouseCoopers (PwC) research shows that internet advertising revenue surpassed TV advertising revenue in Kenya for the first time in 2021 (US$ 144 million internet, US$ 98 million TV). The same happened in Nigeria in 2019. PwC went on to project that internet advertising revenue will be 4,1 times TV advertising revenue.
Meanwhile, BBC director general Tim Davie announced that the British broadcaster is planning to become online only over the next decade.
The founder and CEO of García Media, Mario García advises: "The majority of those making news content decisions should be digital natives".
García says the newsroom needs to be restructured to incorporate more content managers, whose main job is content aggregation, following up on stories packaging them in different formats; video and audio for enhancement. Digital natives who understand the mobile world and can package stories for mobile. Increasingly, Mobile journalism is gaining traction as the new revolution of content creation; we are likely to be in the same space for 2023 if we do not move fast.
To fight fake news, fact checkers have become a common feature in progressive newsrooms.
Elephant in the room
Newsrooms contain a deep leadership void. Journalists could be few of those who get into managerial positions without any clue on how to manage businesses, and even the people. Vice president of the Poynter Institute for Media Studies, Roy Peter Clark wrote: "The qualities that make people great journalists (urgency, scepticism, doggedness) make them bad managers".
You are a good writer, a brilliant one, you wake up one day and you are a manager, without any clue of where to drive the business, strategic wise.
Now it's even worse because the majority of newsmen are laggards, they belong to the analogue and any attempt to change how they are doing things will land you into an experience lecture. "I have more than 30 years doing this, you guys are too young to tell us how things operate; you want to appear sophisticated."
Meanwhile, the story that is being worked on for tomorrow is all over the internet.
And these guys are amusing; they still believe it will be a very big story.
But with digital you can measure impact, get real time interaction and tell whether your content has made an impact or otherwise.
Gone are the days when legacy media used to force the audience to swallow any kind of content because it's in the news.
In the current space, Zimbabwean newsrooms are heavily print-centric from planning to content delivery and digital is seen as an afterthought. Just a useless desk sitting at the back of beyond waiting to regurgitate print content.
It is going to be very difficult achieving digital transformation in newsrooms without working on a structure that supports digital.
Like it or not, digital is the only game in town.
The rise of mobile journalism is evident in progressive markets. In Zimbabwe we still demand a headcount and we actually want to see reporters loitering in the newsroom as proof that they are hardworking beings.
To put it aptly, the current environment in the media demands a new leadership mindset, from planning to strategy. It's no longer about writing good long winding pieces that you feel convinced are reading good, but listening to audience demands, and curating content for the right platform.
Digital transformation needs not a doubting Thomas to champion the process but a complete overhaul, not command and control.
The future of 21st newsroom
Zimbabwean media has shown scarcity insofar as creation of new processes and structures is concerned. The development of new ideas is stagnant, and worse, a completely new culture.
Content is the currency but it has to be more compelling, and more quality innovations are on high demand. Digital transformation should be the focus, but with it comes investment in new skills, infrastructure and research. This will definitely drive high quality journalism into the future of a global audience. To be able to harvest reader revenue, which is also the future line of income in digital, more needs to be done.
Indeed these can be interesting and greater times for journalism.
Related Topics