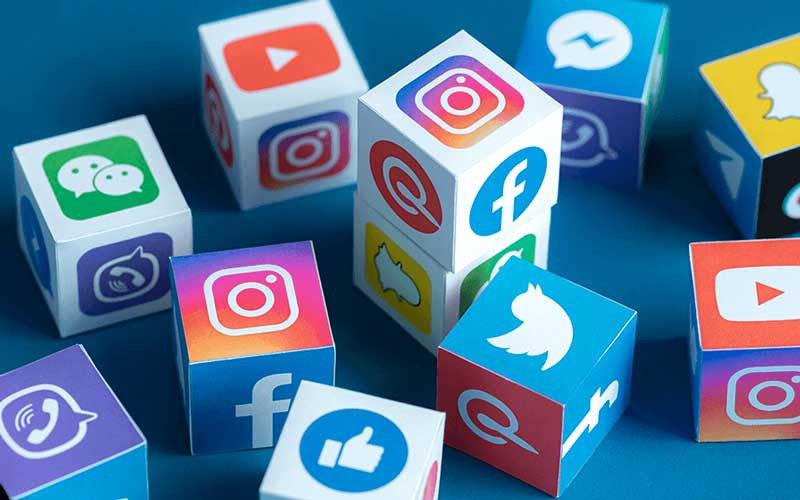 There are those of you who were fascinated by one article where we explained the role social media plays in trade shows. They then made a request for a more detailed article on how social media can be useful in managing an organisation's reputation.
In the age of social media, reputation management is more important than ever. With unprecedented speed and reach, it allows for the spread of ideas, products, services, and information. It serves as an effective platform for marketing, networking, and collaboration. It also allows people to connect with one another, share experiences, and learn from each other.
It has become easier for people to share their opinions, both positive and negative, about a business or brand. With platforms like Twitter and Instagram, your customers and potential customers are constantly talking about your brand. It's easy for a company's reputation to be damaged with one wrong post or tweet.
It's essential for PR professionals to be proactive in reputation management in order to protect their clients and their brands from any potential damage. From developing strategies to monitor conversations, a successful reputation management strategy is essential in the digital world.
Reputation management is the practice of monitoring and influencing an individual's or business's reputation. It is often used to address or reduce negative perceptions of a person or organisation. Reputation management strategies include responding to customer complaints, using public relations to promote positive perceptions, and using search engine optimisation to influence search engine results. It can help you stay ahead of any potential crises and maintain a positive public image in the long run.
What are the benefits of reputation management?
It enhances customer trust: A well-managed reputation can generate trust and loyalty among your customers and prospects. Reputation management helps to build trust and credibility for businesses by allowing them to control the narrative about their brand. This helps to create a positive impression for customers and potential customers.
Attracts new customers: A good reputation attracts more customers and potential partners. Customers are more likely to purchase your products or services. Reputation management helps you to build trust and attract more customers, resulting in increased sales.
Protects your brand: Reputation management can help protect your brand from negative publicity or false information.
Enhances credibility: Building a strong reputation helps to boost the credibility of your business and its products and services. Reputation management helps you to create a positive brand image that reflects your business values and mission. A good reputation will help you stand out from the competition and increase your brand value.
Encourages customer loyalty: Customers who trust your business are more likely to stay loyal. With an excellent reputation, customers are more likely to trust your brand and become loyal to it. Good reputation management can help create a strong relationship with customers and increase their loyalty.
Improves brand visibility: Reputation management helps your business to be seen in a more positive light. With proper reputation management strategies, you can gain increased visibility and reach more potential customers. It also improves search engine visibility: Search engines often feature reviews and ratings in their search result rankings.
Increases sales: A positive reputation increases the likelihood of customers making a purchase.
Enhances market share: A strong reputation can help your business stand out from the competition and capture more market share.
Enhance customer engagement: Reputation management helps to boost customer engagement by responding to customer feedback and reviews in a timely manner. This helps to show customers that your business will listen and take action.
Monitor competitors: Reputation management helps to monitor your competitors and gain insights into their strategies. This helps to give you an edge in the market and can help you stay ahead of the competition.
Generate leads: Reputation management helps to generate leads by creating positive content about your business and building relationships with potential customers. This helps to create an ever-growing base of customers that are ready to invest in your business.
Online strategies for reputation management
Monitor your online presence: Use tools to monitor your online reputation, such as Google alerts, to keep track of what is being said about your business online. Stay up to date on your brand mentions across all social media channels.
Respond quickly and appropriately: When you see something negative about your business online, address it quickly and appropriately. Respond to customer complaints, negative reviews, or other negative information in a timely manner.
Ask for reviews: Ask customers and clients to leave reviews on your business's website, social media pages, or other online review sites.
Use social media: Use social media to interact with customers, showcase your business, and build relationships with customers. Be active in the conversations around your brand, even if they don't involve your business directly. Make sure that all interactions on social media are professional.
Highlight and acknowledge positive reviews: Highlight positive reviews and customer stories across your website and social media pages to show potential customers the great experiences you provide. Show your appreciation for positive comments and reviews. Respond to any negative comments in a professional and polite manner.
Develop quality content: Use content marketing to create quality content that shows your business's expertise. Stay active on social media and other digital platforms to ensure your business's presence is seen.
Support causes: Show your company's commitment to making a positive impact by supporting causes and issues your customers care about. Invest in public relations to promote your business's positive stories and accomplishments.
Take responsibility: Take responsibility for any negative experiences your business may have had and strive to make it. Develop a plan for how you will handle any potential crises on social media.
Use social media analytics to track your brand's performance: Monitor your competitors' social media activity to stay one step ahead.
The benefits of social media in reputation management
A positive presence on social media can help to increase brand awareness and recognition. By regularly engaging with your audience, you can create a memorable and recognisable brand that resonates with customers.
Social media is a great way to build relationships with your customers. By engaging with them regularly, you can create a two-way dialogue that allows you to gain valuable customer insights and feedback. A positive social media presence can help to drive more traffic to your website and ultimately lead to more sales.
By optimising your content for search engines and engaging with customers, you can increase your online visibility and reach more potential customers. A positive social media presence can help to protect your reputation and improve your customer service. By responding to customer inquiries and complaints quickly, you can show your commitment to customer service and build trusting relationships with your customers.
Lenox Mhlanga is a strategic communications consultant with over 20 years' experience. He has worked for the World Bank and several blue chip and public organisations in Zimbabwe and regionally. He can be contacted on mobile: +263 772 400 656 and email: lenoxmhlanga@gmail.com
Related Topics