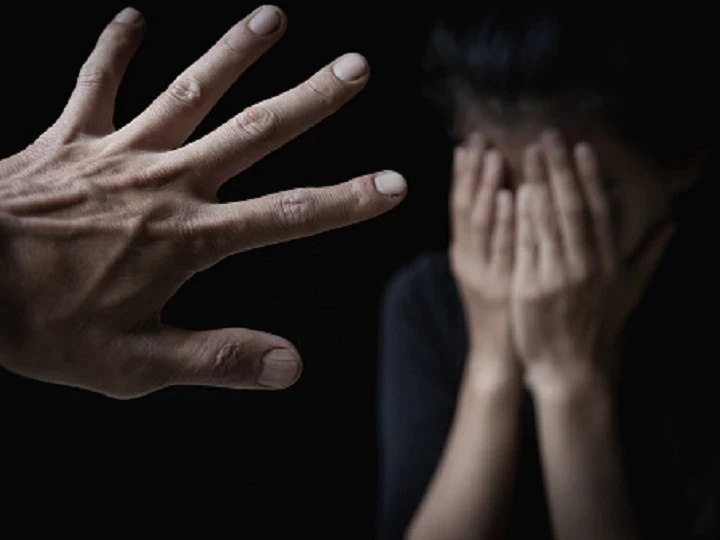 The discussion of gender issues remains something which is of topical concern in the development discourse.
As the world begins commemorations of the 16 Days of Activism Against Gender-Based Violence (GBV) in December, it remains imperative that artistes become aware of the important role that they play with regards to gender advocacy and the creation of awareness when it comes to the utility of the gendered approach in the promotion of gender equality and mainstreaming.
The arts and creative industries provide opportunities to address gender equality issues that promote better health and mental wellbeing outcomes. Art can provide a way to experience what it's like to be an "other", and art can also disrupt gender stereotyping, for example, the idea that someone must be a man or woman, and explore what it's like to be in the shoes of a man or woman.
An important facet of advocacy in relation to gender equality is the centrality of making every day that of activism against all forms of inequality and abuse that women are predominantly exposed to; especially within the context of Africa.
It is a case in point that we have seen an increase in the forms of gender-based violence against the girl child and women.
An important factor of note has been the negative impact of gender-based violence on the children; where in the past weeks there have been cases of children as young as nine years old being sexually abused and getting pregnant.
It is a sad development indeed and that is why the voice of the artiste is needed to influence action against gender-based violence, which especially impacts on children.
To achieve this, artistes must first understand what gender advocacy is, and what the tenets of gender equality and advocacy are.
Gender advocacy, is, however, affected by the hypocrisy whereby the fight against GBV is only accentuated during the 16 days of activism.
That is the only time when everyone is made aware of the need for gender advocacy. Throughout the year, advocacy for gender equality is overlooked.
It is therefore of paramount importance for artistes to have an understanding of the importance of gender advocacy. This is so because it opens up the mind of the artiste to understand how gender inequality has contributed to violence against girls and women.
Through art, artistes have the role of creating a safe society for women and girls where both genders must feel valued. Artists must support the creation of a healthy and safe community for women and men.
Artistes have the critical role to address and fight the prevalence of gender inequality. When highlighting the existence of gender inequality, it is important to note that it is understood as a social process were men and women are not treated equally.
In this retrospect, the prevalence of gender inequality can be based on biology, psychology or cultural norms that are prevalent in the society. Most of the inequalities are socially grounded as they are influenced by the patriarchal nature of society.
The voice of the artiste remains critical in advocating for the equal recognition of the rights of the marginalised groups that remain vulnerable to the scourge of GBV. This also includes people with disabilities.
As a tool of gender advocacy, art can help us tell stories about our past, present and future. It's crucial that these stories include diverse gender experiences to promote gender equality.
It is in this regard that art in gender advocacy can reveal aspects of culture and behavior that might otherwise be taken for granted or hidden. For example, unhealthy and unsafe male-dominated environments and toxic masculinity, which is the main cause of GBV.
Art in the fight for gender equality has the power to provide a way for individuals and groups to express themselves and be heard, fulfilled and validated. Art can be designed, developed and delivered to engage with a specific audience or range of audiences. Art that engages with questions of gender equality can introduce people to new experiences and understanding of the negative effects of gender inequality.
An important issue of note is that art with high media exposure or 'durability' has a long lifespan, and so it can reach more and different audiences over a long period of time.
Art can be up-scaled, stretched or extended to increase its reach, durability, duration and partnership opportunities. Art can leave legacies, such as skills, infrastructure and cultural change, that can have a long-term impact on gender equality.
Artistes can partner with universities, social change agencies and corporates to access their research and information for inspiration and content. Artistes can seek financial and in-kind support and investment from corporate partners with similar gender equality interests.
By partnering with different organisations, artistes can access more resources to develop their work, and to help them reach more people and have a greater impact.
The partaking in gender-based violence workshops and campaigns is also something which is central in accentuating the voice of the artiste in lobbying and advocating for the recognition of gender equality and the fight against the scourge of gender-based violence.
Artistes need to partner with organisations such as Musasa Women's project, Women's Coalition of Zimbabwe, and several others whose work is centred on promotion of gender-related issues and advocacy.
Through art, we can explore and challenge social norms, encourage understanding and inspire change for greater health and wellbeing for women, and more broadly across our communities. Governments, private business, communities, health practitioners and artistes can play a significant role in influencing social change,and advocacy against GBV.
Raymond Millagre Langa is a musician, poet, orator, writer and founder of Indebo Edutainment Trust. Follow Raymond Millagre Langa on Facebook, Instagram @Millagre Ray L. Email Raymond Millagre Langa on [email protected] or [email protected]
Related Topics