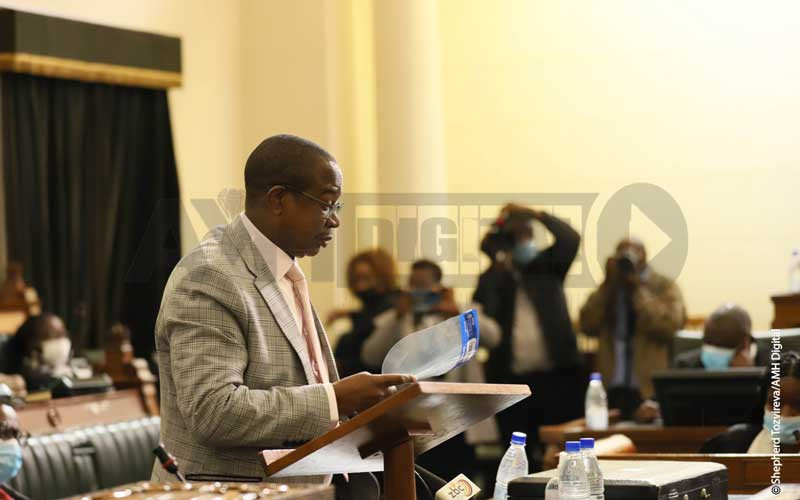 ART is an integral part of a people's culture, which entails self-expression conveyed through a medium which could be dance, music, painting, sculpture, ceramics or other sub-divisions of the arts.
Works of art are usually housed in museums, galleries, theatres, radio, television, studios, and stored for easy access. Out-door art examples are monuments, murals, frescoes, and these fall under street arts.
All pieces of art are administered and managed in organisations, places or institutions. Management of pieces of art requires materials, equipment, and human resources to market or document the art pieces.
What this means is that art can only be managed effectively if there is a budget to support the artistic activities.
In simple terms, budgeting is the process of producing and controlling the spending of money as it refers to a list of all planned expenses. A budget is a detailed plan of action and in this respect; it differs from a 'forecast", which is merely an assessment of future , which are likely to occur if no positive planning action is taken.
I really wonder if artistes in Zimbabwe take an interest in scrutinizing the annual budgetary allocations for the arts sector as the amount allocated means a lot to development of the artists. The arts budget should be able to meet their training and development needs, and even fund talent in the sector.
Artistes also need to be aware of the country's budgetary processes, and to find out if successive national budgets have supported, or were sufficient enough to support the arts sector.
Actually during budget consultations, artistes must play a role and make suggestions of the kind of funding needed for the arts sector, the priorities, and how it can be used to support different kinds of art.
Budgetary support towards the arts sector can enhance development of artistes, motivate them, and even build the sector to an extent that it becomes revenue generating for the country.
Some arts organisations and independent artistes operate outside a budget, and they cannot achieve the best results due to lack of financial support. Art administrators cannot achieve better results outside of budgetary support.
A simple but steady budget must be maintained to assess the process of strategic arts planning over a given period. Given this brief explanation of a budget, it would then be proper to say that the arts sector needs budgetary support in order to grow.
There is need for policy formulation for the sector, planning of activities for the year, and analysis and evaluation of the arts activities with a view to improve them and achieve more growth.
In managing their arts, artists must be able to understand budgetary processes and understand how funds must be obtained, and utilised to support their exhibitions and production. If funds are not utilised well this leads to unpleasant results and failure of the arts sector to grow into meaningful business.
The arts sector has a potential to create jobs and pay taxes if it is well developed and managed. A strong arts sector is an economic asset that stimulates business activity, attracts tourism and expands a state's work force and tax base.
The arts have been shown to be good sustainable strategies for revitalising rural areas, cities and populations that could be gifted, but are struggling with poverty.
Good budgetary allocations for the arts sector can enhance the potency of art as an educational asset. The arts sector can cultivate young imaginations and facilitate success in school, and enhances academic achievement in multiple subject areas.
The arts sector provides critical thinking, communications and innovative skills that are essential to a productive 21st century work force. That is why it is imperative for the sector to be supported by national budgets, and that arts education should be supported at an early stage.
However, the country's budgetary processes seldom see funding being channelled towards development of the arts sector. Most funding is channelled towards the science and technology sector – which is very imperative in the modern world; but the arts sector must not be neglected.
Arts' budgeting must be premised on the importance of recognising the potency of the arts sector as highly strategic in the development of culture. If well-funded, artistes can support democracy, engage citizens in civic discourse, and provide forums for collective problem solving.
If the arts sector is supported through budget allocations and funding, community recreation centres can be enhanced. Many communities have no access to such spaces where artistes can collaborate and also showcase their artistic talents.
The budget allocation for the arts has to encapsulate the building of such community youth centres which can be useful in reduction of cases of drug abuse and deviant behaviour among the youth.
Cultural places and events are magnetic as they attract not only artistes, but also families, travellers and businesses. They promote culture, create jobs and stimulate commercial traffic, all of which leverage neighbourhood revitalisation. Cultural places attract diverse populations and strengthen communities.
Zimbabwe has a creative capacity, hence the need to support the arts sector through the fiscus. Creatives in the country can generate unique products and services. Creativity is part of Zimbabwe's competitive edge in the global market.
As Finance Minister Mthuli Ncube crafts the 2023 national budget — maybe at the end of this month, it is imperative to also think of the arts sector, which needs funding support.
There is need to protect the integrity of the arts sector. Some institutions in the sector have been operating with little or no funding; giving the impression that it is a less serious sector. At the same time, if that funding is made available, arts institutions must operate with transparency and the accountability expected of other public bodies.
Raymond Millagre Langa is a musician, poet, orator, writer and founder of Indebo Edutainment Trust. Follow Raymond on Facebook, Instagram @Millagre Ray L. Email Raymond on indeboedutainmenttrust@gmail.com and millagrepapaito@gmail.com
Related Topics