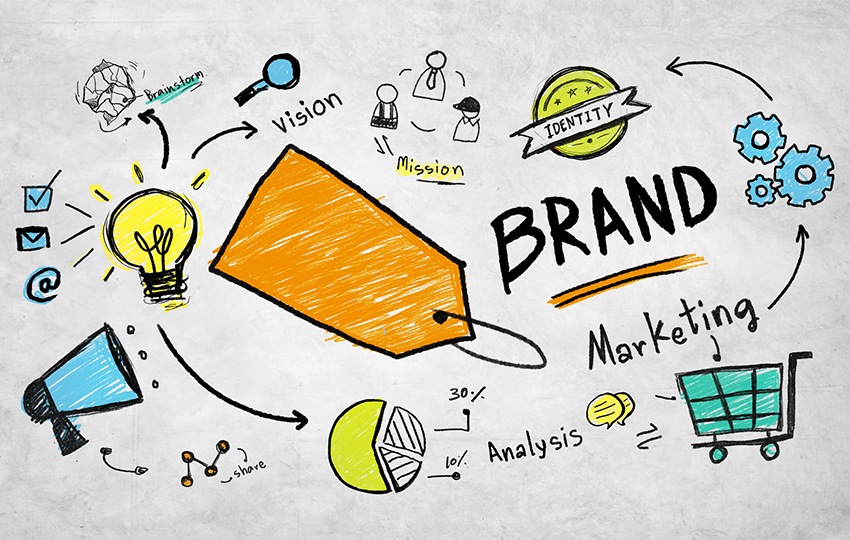 Visibility has been topical in the school of brand management and well talked in our journey towards vibrant enterprising.
Surely there is a moment of truth to come for our SMEs which can either ruin or excite the external world to do business with us (as partners or customers).
What matters most here is how we present ourselves so as to manage and escalate a positive brand perception and experience by our customers.
Some will take this simply as a matter of configuration through blending colours, themes, logos and other elements but there is more into this perspective.
The interface of a business traditionally has been generalised to be a desk and chair management in the form of front office tooling.
Truly that is where business starts in the form of reception, positioning smiles, colourful dress codes and practising hospitality for a remarkable first experience!!! First cut is the deepest!!!
In this age as thriving entrepreneurs, we should then be able to adjust and innovate for a contemporary effective interface brand management.
One that fuses humans, technology, structures and systems for improved face-value of the SME.
As said in the previous edition, that financial value of a business can also improve through branding.
In the past, managing brand interface was a no-brainer were simple advertisements, talking about product/service features and the expected benefits could sell the offerings.
Unfortunately, this approach has been overtaken as it will not stand the increasing competition across all sectors of the global economy (where uniqueness through innovation has become the master key).
Most of our likely to grow businesses are usually deterred through concentrating on their books of accounts (just to achieve a positive summation of their costs and revenues).
I call these back office issues which can sometimes interfere with the desired positive brand interfacing.
In my point of view, an interface of an SME business is more strategic in leading the brand(s) vision towards a surplus bottom-line.
Think about it and it's my hope that as we share in this edition some of the grey areas will be made clear (for you to go back to the drawing board for reconfiguration). Let's do it!!
The truth be told that technology has reshaped the landscape and it is here to stay.
For our SMEs, we should not just adapt/conform but be able to further manage.
Imagine relying on artificial intelligence for hotel/tourism front office management.
This can also destroy the need for a hospitable interface if not well done.
When the extra care and concerns of the visitor cannot be listened to and addressed by a robot. There is then need to balance these techno-aspects for first brand encounter by our customers and partners. That which continuously excites and attracts profitable followership through well-integrated human and artificial resources.
First, we look at the most contemporary brand interface which is the website of an entrepreneur.
There is need for consistency in presentation of brand visibility objects on your website interface.
This consistency contributes to more than 20% of revenues for a business as discovered from some researches in this area (through enhanced customer loyalty and prolonged trusted identity).
Look at Nike as a leader in sportswear brand identity, it has done it all into the present generation.
Presentation can be in the form of colours, logos, animations and any other elements as aforementioned.
Remember also to be original and unique otherwise your interface will become generic to increase/support market share growth for others (your competitors).
Yours should be talking a different message/promise that have not been experienced any time before.
Surely colours should not be underestimated in their direct link to entrepreneurial interfacing for a lasting brand association. Lessons have been learnt even from political parties and campaigns globally where colours of regalia/toolkits has influence brand interface for followership.
Secondly, it is important to note that customers follow where others go in the form of brand crowd engagement through broadened interface approach. Here we talk about the channels and platforms where a brand's interface has been made public.
Social media has done it all in terms of convenience but creativity in its alignment will do more wonders. There is need to know the actual user-interface for your targeted customer.
Not all customers use the same interface in order to make a purchase decision for your product/service. In this perspective an SME should consider doing a wide market research so as to know where his/her most promising customers get their know-how of the business and its offerings.
As it takes two to tango, here the customer directs/controls the interface for your own brand visibility. \
If well done you will discover that even in this paradigm of social media newspapers, magazines, flyers and billboards still have a huge space to interface the brand with your right type of customer.
Many times we leave our brand craftsmanship to be totally in the hands of outsiders/agents. This complicates matters to some extend in brand interfacing as they might not have the needed ownership.
If so make sure that you hire brand interface designers who are business oriented rather than mere artists (not mixing business with pleasure). Your brand should talk your personality as once alluded to in some of our previous editions.
The visioning of the brand was based on your own start-up conceptualisation and growth strategy so should be in brand interface management. The voice that will shout and talk your interface identity needs to be your own.
Imagine your brand as a person, what will the prospective customers say during the moment of truth in terms of its friendliness, reliability and truth. So have time to self-introspect and lead the way as various interfaces mingle for your representation.
This adds on to the uniqueness of the brand(s) through saying what the competitors cannot do or even copy. Also you need to make friendship with your own customers through some in-person connection with your brand. It is never too late to start moving in this direction.
Lastly we should always remember to craft our brand(s) interface visibility beyond our local ecology.
This is through adding diversity in our interfacing so as to capture all hearts and types of customers around the globe. Consistency matters as once shared. And brand interface platforms should of course change but for the better without diluting that founding meaning which has taken us so far.
Dr Farai Chigora is a businessman and academic. He is the head of Business Science at the Africa University's College of Business, Peace, Leadership and Governance. His doctoral research focused on business administration (destination marketing and branding major, Ukzn, SA). He is into agribusiness and consults for many companies in Zimbabwe and Africa. He writes in his personal capacity and can be contacted for feedback and business at

[email protected]

, WhatsApp mobile: +263772886871.
Related Topics