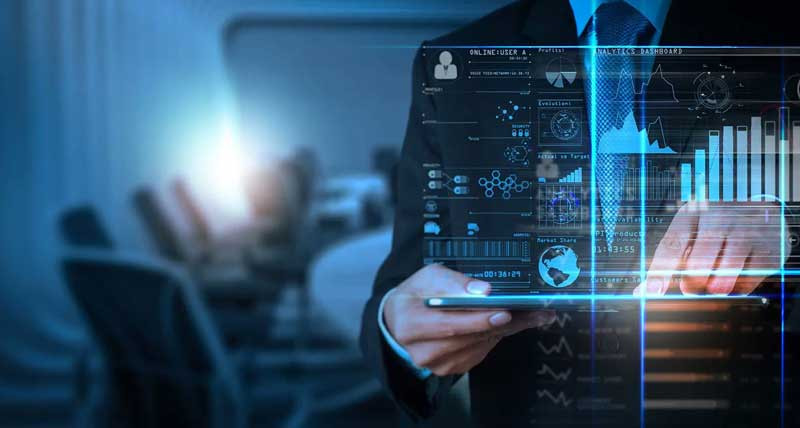 A pensions dashboard is a digital platform that allows individuals to access information about all their pension savings in one place.
In simple terms, a dashboard ecosystem provides the link between member data held by pension schemes and pension providers, and pension savers seeking to view information about their pension savings in one place.
This improves awareness and understanding among individuals, reconnect them with any lost pension pots, and transforms how they think and plan for their retirement.
By enabling easier access to pensions information, it can be envisaged that pensions dashboards will change how people perceive some of the challenges that historically prevented them from pursuing advice and guidance.
The perceived impacts of dashboards include demystifying confusing elements such as different payout rules, providing clarity on the number of pots and values, and making pensions easier to access with pots all in one place.
Pension dashboards also help to locate missing pots, thus reducing the problem of unclaimed benefits the pensions industry is currently grappling with.
Total unclaimed benefits for the quarter ended March 31,2022 amounted to $4.4 billion, with the major drivers of unclaimed benefits being data integrity, migration of pensioners, members lacking knowledge on how their administrator is, and members moving among many companies and therefore end up forgetting their pension benefits. Therefore, the implementation of pension dashboards enables everyone to keep track of all their schemes.
What consumers want from the dashboards
Clear recognisable cues that dashboards are safe. As with any online financial service, consumers need to feel safe when signing up for and using pensions dashboards.
Typically, consumers are thinking about online banking security as their benchmark when thinking about what safety cues look like — which means having two-factor authentication and/or fingerprint or face ID when logging in via the app.
There is a strong expectation for dashboards to be complete and up-to-date. Bringing pension pots together into one place is seen as the core appeal of the pensions dashboards concept.
It is seen to offer real benefits and solve an existing user problem around accessing, understanding, and engaging with pensions.
As a result, consumers tend to have a strong expectation that dashboards will deliver this core concept — seeing completeness as second only to security.
There is openness to more innovative features, once "the basics" are nailed.
More innovative features like sliders to model age and income, consolidating pensions, and transactability (e.g. being able to make payments from other accounts to pensions within the dashboards interface) were significantly less prioritised than how complete and up-to-date dashboards are by consumers.
However, the majority of consumers who saw more interactive features felt they would be useful.
Qualitatively, modelling features like sliders were seen as a way to enable consumers to feel and be more in control of their pensions — and add a layer of understanding and retirement planning (beyond just looking at pension amounts).
What pension funds are required to have on their agenda
Getting data in order.
Dashboards will only be as useful as the data available to them.
Good data is already central to trustee duties and will become even more so when dashboards go live.
Robust and accessible data and failsafe systems are essential to ensuring pensions dashboards offer savers the information they need to make informed decisions about their retirement savings.
Therefore, pension funds need to understand what data they will need to provide, audit whether they have that data in a dashboard-ready format, and fill any data gaps.
The data will need to be accessible automatically, accurate; and available digitally.
Getting ready to connect. Occupational pension schemes will be required to register and cooperate with digital technology service providers in connecting with the dashboard infrastructure and responding to "find and view" requests.
Pension funds should be in contact with their administrators or software providers about how to do this.
Getting ready to match and respond. Once individuals start accessing the dashboards, schemes will need to be able to match "find" requests from dashboard users against their records, identify relevant individuals and send data back to dashboards within the prescribed response times.
There is a need for the pensions regulator to publish guidance on matching.
Some of the ways of matching may be done based on three core data elements: full name, date of birth, and national identity number.
Pension funds will need to be confident that any data elements they use are accurate.
This is likely to be challenging where they rely on third parties, such as employers, deferred members, or previous administrators. Wider data protection and security considerations will also be highly relevant here.
Preparing to engage with members outside the dashboards
Pension funds could face significantly more requests from members once dashboards are launched.
This could take the form of members seeking to correct their personal data so their pensions can be found, requests for more accurate retirement figures or transfer value quotations, or follow-up queries from members who have been reconnected with their pensions.
Schemes will need to check that administrators have the capacity to deal with these demands.
If schemes (particularly defined benefit schemes) find that they are receiving greater demands from members to transfer their benefits after accessing a dashboard, both trustees and scheme sponsors may want to review the support they provide for these decisions together with their existing transfer processes.
Communications strategies may also need to be updated to cover dashboards —including explaining what members can expect to see and do through the dashboards platform.
For example, in many cases, dashboards will not be able to fully reflect a member's actual pension entitlement under a scheme because of the various benefit complexities that may exist (such as underpins, tranches of benefits, early and late retirement options, etc).
Managing member expectations and the risk of legal liability arising from reliance on figures given via the dashboards will be critical.
Checking outsourcing arrangements. Most schemes will require input from third-party service providers to ensure they can meet the new dashboard requirements.
In particular, schemes may need assistance in establishing access to scheme data via the dashboards, developing search functionality, and ensuring that new systems and processes are appropriate and robust.
In the first instance, this is likely to involve conversations with scheme administrators and software providers to explore project plans and identify any additional resource or support requirements and any need for further expertise to be brought in.
A key part of this assessment will be a review of the terms of existing outsourcing contracts to ensure they remain fit for purpose once the dashboards regime is in place.
In conclusion, in an ever-changing pension landscape, the introduction of the pensions dashboard is at the heart of the strategy to increase engagement with pensions and to put scheme members in a position where they can easily identify all their pension benefits and plan their income for retirement.
Zvendiya is a research and innovation analyst at Insurance and Pensions Commissions (IPEC)who writes in his individual capacity. Email: [email protected]
* These weekly articles published are coordinated by Lovemore Kadenge, an independent consultant, past president of the Zimbabwe Economics Society and past president of the Chartered Governance & Accountancy Institute in Zimbabwe. Email: [email protected] and mobile No.+263 772 382 852.
Related Topics