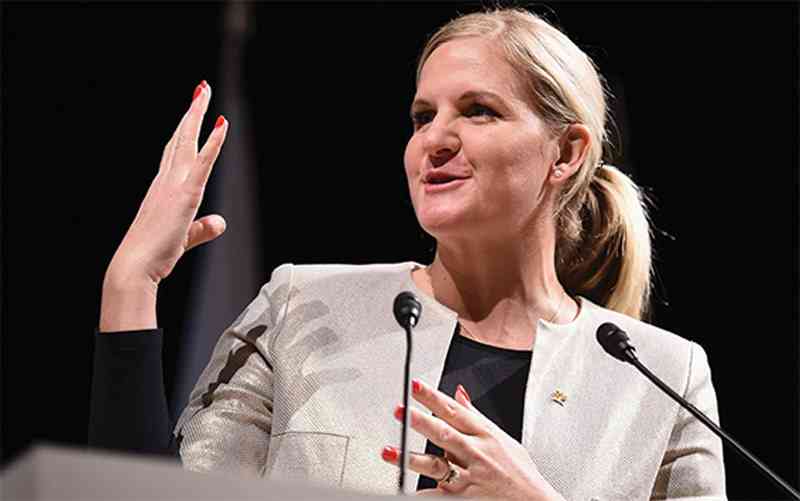 SPORTS minister Kirsty Coventry is ready to assist Zimbabwe Rugby Women's Sevens team in their preparations for the final leg of the Africa Rugby Sevens 2024 Olympics Qualifier scheduled for Tunisia next month.
The team's head coach Cyprian Mandenge recently indicated that lack of resources was hindering their preparations. Some of the players barely afford transport to and from training sessions and often miss out on team practice.
The ministry together with the Sports and Recreation Commission and the Zimbabwe Olympic Committee played a pivotal role in preparing the men's team the Cheetahs for the just-ended Rugby Africa Men's Sevens Olympic Qualifier held at Harare Sports over the weekend.
Coventry said her ministry is ready to assist the women's team, although she has not yet received a formal request for assistance.
"Well, if we get any kind of request from them (Lady Cheetahs) we will obviously look at it like we have done here (with the Cheetahs), but so far no request has come from Zimbabwe Rugby Union from the women's sevens," Coventry told NewsDay Sport.
Zimbabwe Rugby Union vice-president Losson Mtongwizo who is responsible for Sevens rugby, said they are in the process of bringing a partner on board.
"We are currently looking for partners, we were seized with the men's qualifiers that we were hosting but not to say that we are not paying attention to the ladies team," Mtongwizo said.
The Lady Cheetahs are in Pool A together with South Africa, Uganda and hosts Tunisia for the qualifiers scheduled for October 14 and 15. Pool B comprises Madagascar, Kenya, Zambia and Ghana with the two finalists making it to the 2024 Olympics scheduled for Paris in France.
"Ever since we came from Zambia we haven't stopped training. We are training twice a week every Sunday and Wednesday. The commitment has been great. The girls are determined and they want to do well for the country. They have been working hard and they are fighting for jerseys. Unfortunately, I only have got I think 15 girls who have been coming even though I had said it's open to everyone to come for training but for some reasons some kids are not coming," Mandenge told NewsDay Sport.
"With regards to the 15 girls that I'm working with, I have got five others that are in South Africa that I have been talking to but the monitoring, is a bit difficult because they are that side and I'm here. I can only rely on what their coaches are telling me and the videos that I get from them.
"They are playing in good leagues so they should be playing quality rugby out there. I have got girls that have improved a lot. Some girls have not missed a single session. Some girls when they miss a session it's because of other things beyond their control."
Related Topics