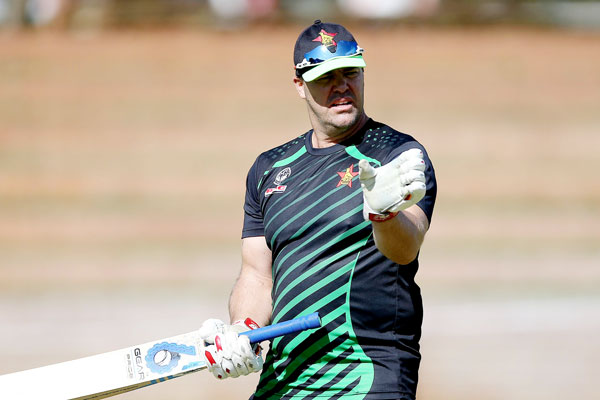 BY MUNYARADZI MADZOKERE
DISGRACED former Zimbabwe cricket captain Heath Streak has turned to bass fishing competitions and farming as he continues to serve his eight-year ban from all cricket activities for breaching the International Cricket Council (ICC)'s anti-corruption code.
Streak was found guilty of five breaches of the ICC's code in March last year with his charges including revealing inside information which could be used for betting purposes and failing to disclose a payment in bitcoin from a potential corrupter to anti-corruption officials.
Now 47, Streak would be free to resume his involvement with cricket again on March 28, 2029 unless his sentence is reduced by the ICC.
But it appears he has already given up hope of resuming his professional coaching career after the ban and has now turned his attention to bass fishing.
"In eight years I will be 55 and I think it will be difficult to get back into coaching at elite level then," Streak said in a wide-ranging interview with Cricinfo.
"I've always fished. I haven't been able to do it as much because of cricket but now I am doing a lot of bass fishing and entering a few tournaments. I can't say I am okay but I am keeping busy and doing stuff," the former Zimbabwe coach said.
Last year Streak was part of the fishing Champion of Champions competition which was held at Kyle Dam in November where he finished an overall 16th with 15,54 points from a total of 15 catch counts. It waits to be seen if the first Zimbabwean to reach 100 Test wickets will be as prolific in fishing as he was bowling in international cricket.
In a cricket career that span 12 years Streak claimed 216 Test wickets and 239 in One Day Internationals as he holds the record for both versions of the game in Zimbabwe.
Streak was also a decent batsman with 1990 and 2943 runs in Tests and ODIs respectively.
The former Zimbabwe strike bowler has also committed to helping his father Denis run the farm and other family concerns.
"I believe we are very lucky to have a farm, so we will just crack on with what we have left. My dad and I are very committed to the farm and community.
"Things are tough. It's really not easy. With Covid-19, tourism has been almost non-existent," Streak said.
Apart from the farm the Streaks also have a safari park, and a primary school that they built with the help of some donors from New Zealand.
Speaking about the incident which led to his ban by ICC Streak revealed that he first came into contact with the corruptor Deepak Agarwal, in September 2017, who did so under the pretense of wanting to start a T20 league in Zimbabwe.
The two would agree to have a joint venture in that quest and the rest as they say is history.
"We were going to call it the Safari Blast, and look at playing it in the window just before the IPL. It would give players who wanted to get match-ready for the IPL that opportunity and would work well as pre-season time for the England summer.
"We pitched it to the then-CEO, Faisal Hasnain, and presented something to ZC," Streak revealed.
However, according to investigations at this time Agarwal also made it clear to Streak that he was involved in betting on cricket.
Related Topics