BY MUNYARADZI MADZOKERE
US-BASED Zimbabwean amateur golfer Kieran Vincent, who is in his final year at Liberty University, has revealed his future plans as well as the long hair look he has been spotting for the past three years and his pre-game meal.
Kieran, who is brother to top Zimbabwe professional Scott Vincent, has had a memorable season for the Virginia-based University golf team and last week helped the Liberty Flames to a historic third consecutive NCAA Golf National Championship qualification.
The Flames finished the NCAA Stockton Regionals in fifth place with a final score of 18-under par 846 following three trips around The Reserve at Spanos Park to make the nationals on Thursday.
The 24-year-old Zimbabwean, who is currently ranked 67th on the Men's World Amateur Golf Ranking, is set to kick-off his professional career on the PGA Canada later this year.
Vincent spoke about his future plans in a wideranging interview with Liberty University's Flame Central podcast ahead of the NCAA Stockton Regionals last week.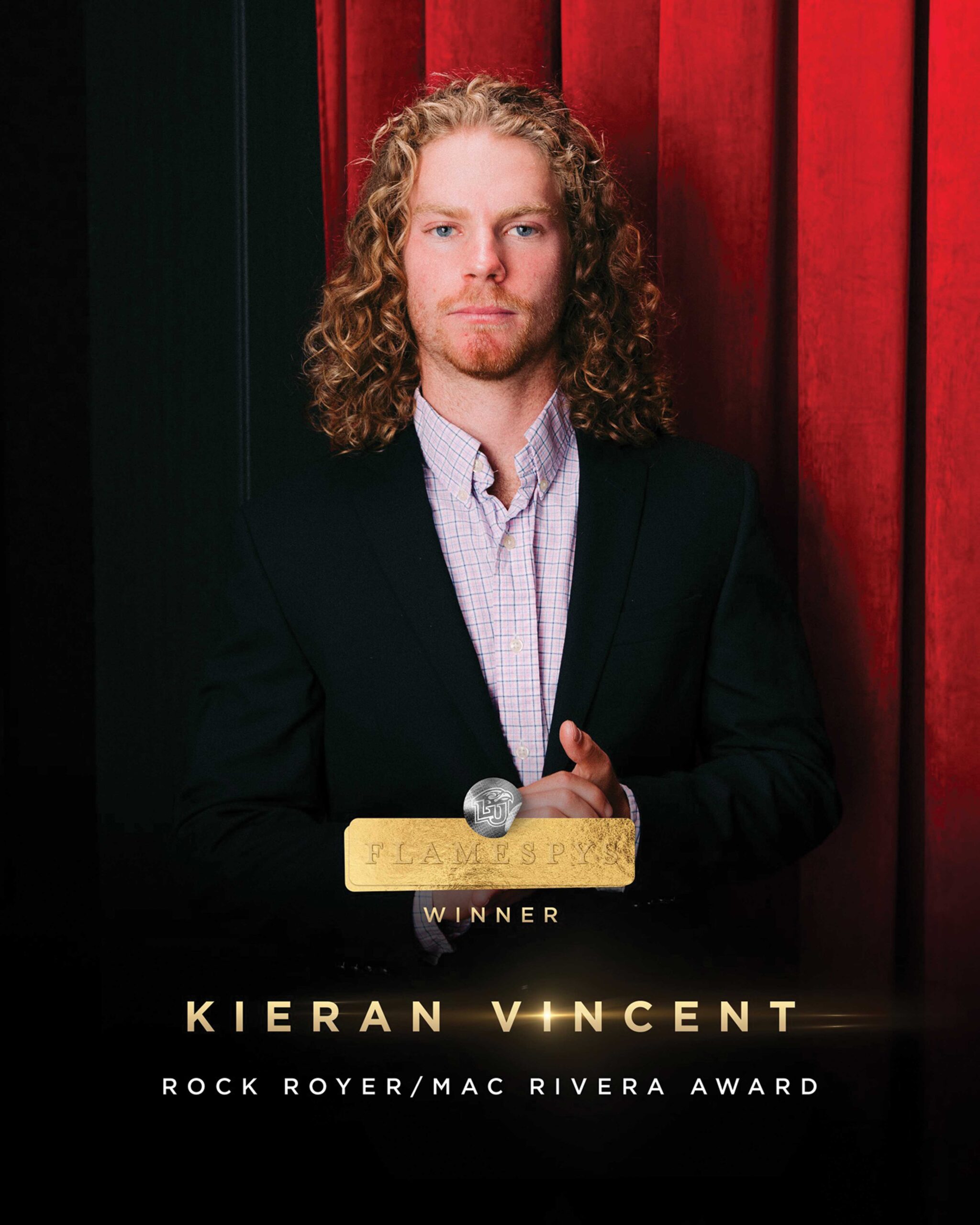 "I think at the end of the day going Pro would be hard enough for me to do, but that's the next step. And over the summer I am going to head to Canada to play some pro tournaments in the PGA Tour Canada and get to travel with my old teammates," Vincent said.
"It will be a lot of fun. But eventually the ideal goal would be to open up my own gym or something like that and be able to train some of the next athletes."
Vincent graduated from Liberty University in May 2020 with a degree in exercise science and is completing a master's degree in human performance: nutrition.
The talented golfer was also asked if he has a pregame meal or snack tradition ahead of tournaments and he lit up.
"That is why I play golf. I eat way too much on the golf course.
"We usually have our snack bags and all that but also on the golf course there are a lot of those places where you can get snacks when you are going around so you never run out of snack when you are playing golf," he said
In recent years Kieran Vincent has been sporting long frizzy hair and he was also asked to share his hair routine as well as to reveal whether his current look has made him popular among the women.
"I guess you can ask them (the women) because I get mixed reviews, some like it and some don't like it. However, there is no hair care routine for me, there probably should be a hair care routine (but) there is brushing involved and that's it. It has been three years since I started growing hair," he said.
The former Zimbabwe Junior Golfer of the Year has spent six memorable years at Liberty University and had intentions to make last season his final at the University.
"I was fully set on being done last year. I was fully content with how things have gone in my college career and I was ready to move to the next stage, but I guess the big man up there (God) has crazy ideas he laughed and joked and said no you have got one more.
"I found myself back here, but the nice thing is that I got here with open arms and so the fact that we found ourselves in a good position having an opportunity to go not only to regionals but to make nationals there has no regrets," he said.