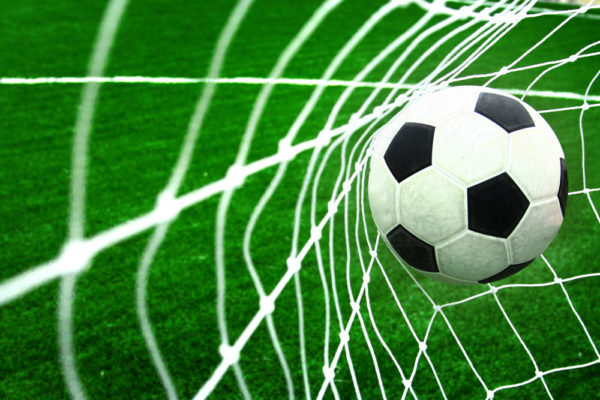 BY TERRY MADYAUTA
FC PLATINUM………….(0) 0
NGEZI PLATINUM…….(0) 1
FORMER Shabanie Mine forward MacDonald Makuwe was the hero for Ngezi Platinum when he scored the solitary goal they needed to record their maiden league win against FC Platinum in the platinum debry at Mandava yesterday.
Makuwe scored what turned out to be Ngezi Platinum's best and only clear chance of the game, as they beat their platinum rivals for the first since their promotion into the top-flight league.
Ngezi Platinum had a rather lacklustre first half as they played second fiddle to their opponents, but it was Makuwe who breathed life into the team in the 48th minute with that priceless goal.
Much credit went to Delic Murimba, who was quick to react and intercept a Rainsome Pavari weak back pass before passing it to Makuwe who slotted the ball home with ease.
With the win, the Mhondoro outfit leaped to 16 points and could end the weekend in the top four depending on results in the other matches to be played today.
FC Platinum were the dominant side in the match both on possession and in terms of creating chances, but their impotency in front of goal is slowly becoming a norm.
They could have broken the deadlock three minutes into the game when ex-Ngezi star Donald Teguru failed to connect a delightful cross that was provided by Nigel Makumbe.
Ngezi got their first sight at goal in the ninth minute when Denver Mukamba was fouled at the edge of the box but unfortunately their free kick specialist Qadr Amini fluffed the opportunity with an effort that failed to breach the wall.
Three minutes later, Makumbe almost punished his former paymasters with a long-range effort from a free kick that was tipped out for a corner kick by Nelson Chadya.
However, for FC Platinum, it was Donald Teguru who emerged as the fall guy in the first half when he again failed to hit the target after receiving a delightful cross from Nigel Makumbe.
Even changes in the second half made little impact for FC Platinum, something which has left the club chiefs worried and considering adding more strikers before the transfer window closes.
Ngezi Platinum coach Takesure Chiragwi was on cloud nine after the win.
"I am happy for the boys, infact as a coach I am pleased with the result especially that we are picking points slowly. We played a very organised team but we managed to counter them and win the match," Chiragwi said.
"We got one chance and we buried it. That means a lot to me. You might feel that we are not creating chances but that is what we planned especially that we were playing a team that does well on the counter and as well on controlling pace of the game," Chiragwi said.
Mapeza was yet again left to rue his side's failure to utilise their chances, attributing it to poor decision making.
"The most disappointing part is that they only got one opportunity, which we gave them and they scored. In the first half I don't remember them getting any other chance but they managed the risk very well.
"It was just about decision making and the end result was being punished. But well done to the boys, they created opportunities like in the previous games. For us it's mostly about decision making, I think that is where we are getting it wrong but well done to the boys, they did well but unfortunately it wasn't meant to be today. Well done to Ngezi.
Teams
FC PLATINUM: P Mhari, G Mbweti, G Bello, L Mhlanga, K Mangiza, R Pavari, N Makumbe (W Musona 64′), B Banda ( J Mutudza 80′), P Mutimbanyoka(O Abubakar 89′) ,D Teguru ( P Bhebhe 80′), T Ngwenya.
NGEZI PLATINUM: N Chadya, M Makuwe(W Taderera 78′), K Chigwida, C Mavhurume, M Mushonga, P Moyo, B Mtigo (M Milo 77′), T Sibanda, Q Amini, D Mukamba ( M Mukumba 65′), D Murimba (V Kadonzvo 90+)
Related Topics