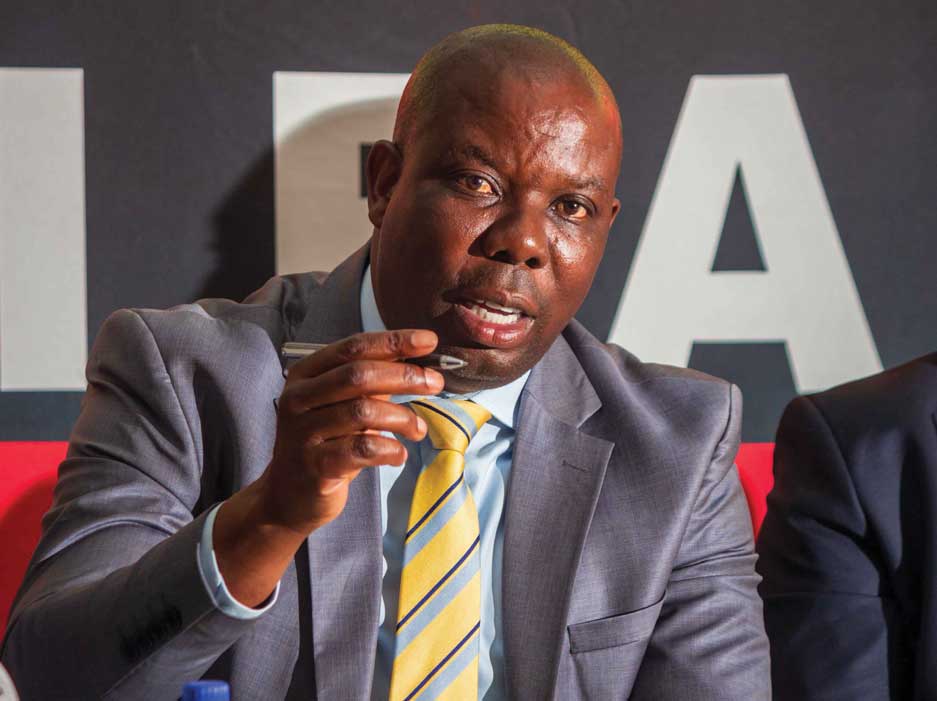 BY MUNYARADZI MADZOKERE ZIFA'S acting president Gift Banda says his board is independent from any influence, including from the Sports and Recreation Commission (SRC), adding that they want to have cordial relations with the local sports regulatory body.
Zimbabwe was suspended from Fifa back in February for what the world governing body defined as third party interference in the running of local football after the SRC had suspended the Kamambo led board in November 2021.
On June 8, the SRC lifted the suspension of Zifa board members Barbara Chikosi, Farai Jere and Sugar Chagonda while also upholding the resolution made at the recent Zifa extraordinary general meeting to elevate Banda to the position of interim president.
Banda was installed by the Zifa congress to fill the void created by the departure of Kamambo after the Zifa councillors revoked his mandate and that of two of his board members — Philemon Machana and Bryton Malandule.
Supporters of the ousted Zifa excecutive committee members have accused the Banda-led board of being influenced by the SRC, an allegation the Bulawayo-based Zimbabwean politician and a football administrator dismissed at a Press conference on Friday.
"If there is one thing that you must understand is we are an independent body from SRC. We don't get orders from the SRC, but we have said as a body we want to have cordial relationships with all stakeholders," Banda said as he responded to a question about the board's autonomy from the SRC.
"This is our motto that we are not leaving anyone behind. We had a very robust meeting with the ladies and gentlemen who are here where we came up with resolutions that we think are best for Zimbabwe football."
Banda's sentiments came after he chaired the first meeting of the Zifa executive committee since the lifting of their suspension by the SRC.
He said that his team was already preparing for the country's return to international football despite remaining tight-lipped about their engagement with Fifa.
Banda oozed confidence that their engagement with Fifa would yield positive results, but believes the board had to be prepared for when the suspension is lifted.
"We have always said that we are engaging. There is no country that has ever been banned permanently. It's only a matter of time. We just need to make sure that when we get back to playing international football again our house is in order," he said following Friday's executive committee meeting.
"I want us to have proper structures that will assist us. Even those that will come after us are going to make sure that they follow the right structure for football to benefit at the end of the day.
"So do not worry about us coming back to play international football because we are going to come back. We don't want to pre-empt things, but we are moving. You will see certain results in the not so distant future," he added.
Zifa came up with a number of resolutions, which include the roping in of Martin Kweza, Alois Masepe and Kenneth Mhlophe into the executive committee while Barbara Chikosi will assume the role of the Referees Committee chairperson to replace Malandule.
The Zifa exco also resolved to support the forensic audit and publicise it when the exercise is complete and also to pay a courtesy call on all former Zifa presidents as well as to work with the Zimbabwe Olympic Committee on Anti-doping programmes for all local clubs and national teams.
Banda also revealed that a decision had been made to capacitate the technical director's desk with more personnel such as a referees' officer, Zifa Village manager, coach education officer, youth football officer, grassroots football officer and a women's football officer.
However, Banda said that the appointment of national team coaches was not yet a priority for the executive board.
Related Topics