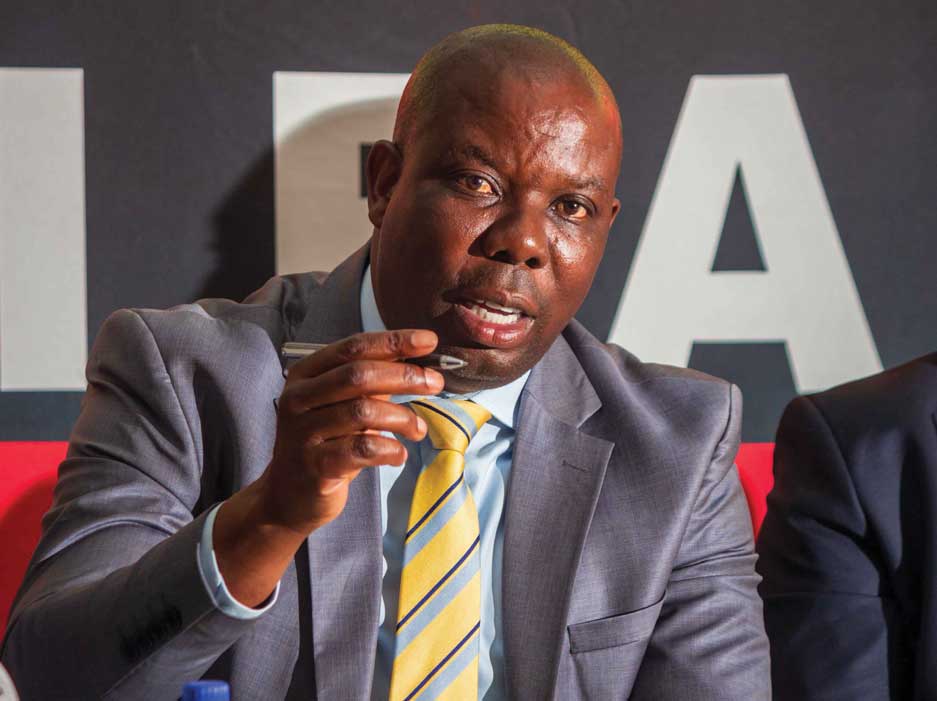 BY MUNYARADZI MADZOKERE THE Zifa board says it was not expecting a response from Caf for a letter, which they had specifically addressed to Fifa and will continue waiting for a response from the world football body.
This comes in the wake of a letter from Caf which was addressed to the Zifa secretary general, which was commenting on the recent developments and status in Zimbabwe football while also barring the association from using funds in their account provided by Fifa or the continental body.
Caf advised that the lifting of the suspension on secretary general Joseph Mamutse as well as that of three executive committee members, Barbara Chikosi, Farai Jere and Sugar Chagonda is in contravention of its statutes.
It also demanded that conditions stated in the FIFA Council decision to suspend Zimbabwe's membership in February be unconditionally met.
But Acting Zifa president Gift Banda has dismissed the letter, saying that they are still waiting for a response from Fifa.
"Our letter was directed at Fifa and we copied it to Caf so we are expecting a response from Fifa not Caf. We don't understand why Caf felt the need to respond but we certainly do not want to get into a confrontation with Caf," Banda told Standardsport.
"For Caf to respond to a letter, which was not written to them in the manner that they did means they have already taken sides.
"We are still waiting for a response from Fifa, but we also feel that Fifa should stop engaging people who are constitutionally removed from Zimbabwe football."
Banda stated that the issue of his legitimacy should not be discussed anymore as he was constitutionally appointed by the same Zifa congress which gave a mandate to erstwhile leader Felton Kamambo.
"I am not forcing my legitimacy. I am also not a product of the SRC but of the Zifa congress which also voted Kamambo and Machana into power. I don't want to be talking about the legitimacy of the board.
"Fifa never suspended our constitution, Kamambo and Machana know it. When we invited them to the April 23 EGM  and they said they can't attend because bail conditions do not allow them. Congress went out of its way to make the bail conditions relaxed, but still they didn't attend.
"We should not be talking of Kamambo and Machana and Fifa cannot force those two into the football parliament of Zimbabwe. If they felt the resolutions of the EGM were unfair, the constitution allows them to challenge them within 30 days because after that they come into effect. No one challenged which is then interpreted as contentment," Banda said.
Banda also gave a rundown of how his board has used some of the money in the Zifa accounts.
"The funds which we are said to have abused simply paid people's salaries and costs of the 23rd of April congress as well as debts left by the Kamambo and Machana because we were about to be sued for your own information," he said.
"We borrowed money for the congress since our accounts were frozen and gave councillors allowances approved by Machana. When the accounts were opened were we not supposed to pay for those expenses? I feel there is a deliberate attempt to criminalise us."
Related Topics