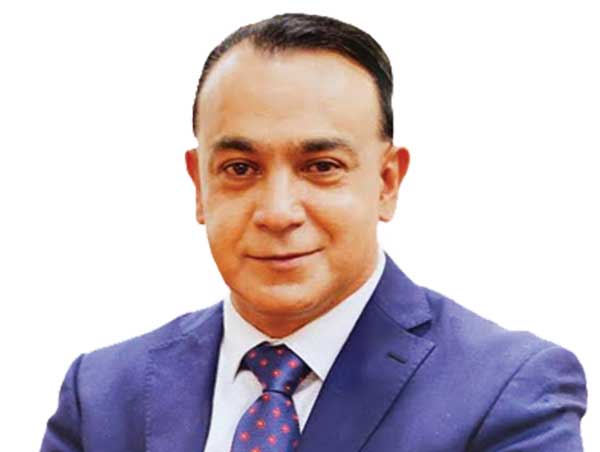 ZAK HAWA THIS week marks the start of the new season in both the Italian Serie A and the Spanish La Liga.
While there is much eagerness and anticipation for their commencement, both leagues if we are truly honest are starting to lag behind the almighty financial muscle, power and appeal of the EPL.
However, this wasn't always the case and if the English EPL can rightly consider this decade as the start of its period of dominance, then La Liga can consider the last two decades as a time when they ruled and bossed it, while Serie A, believe it or not can point to the years between 1985 and 2000 as their golden years when its league was unrivalled and had no equal.
Serie A's emergence in the mid-80s ought to be highlighted as possibly the most pivotal moment in the true international expansion of the game.
The EPL in its current guise owes much to the glitz and glamour and pulling power of Serie A at the time.
Up to then, most leagues were largely home based with a mere sprinkling of sometimes very average foreigners.
To illustrate this point, England's Division 1 was dominated exclusively by English players.
If the players were not English, they were usually either outstanding Scotsmen such as Kenny Dalglish, Gordon Strachan and Alan Hansen or a marvellous stand out Irish player such as a Liam Brady or a Frank Stapleton.
Sometimes they turned to a zany Zimbabwean such as Bruce Grobelaar or to a sublime South African such as Gary Bailey if they were scouting for a goalkeeper.
Foreigners though were rare and usually not encouraged as it was thought that the language, the bitterly cold weather and the huge cultural barriers, would totally overwhelm them.
Mind you, of course there were exceptions such as the legendary Argentine duo at Spurs of Ricky Villa and Ossie Ardiles who arrived in a fanfare and promptly set White Hart Lane alight and who remain cult heroes to this day.
In fact Ricky Villa's match winning goal in the FA cup final against Manchester City in 1981 is surely one of the greatest winning FA Cup final goals.
These were exceptions though and the English game remained very much a domestic affair, secluded and sheltered, dull and dreary, much like Great Britain is now with Brexit!
In Italy though the winds of change were already gathering pace by the early 80's.
With a betting scandal rocking Italy and its reputation tarnished and tattered, the Italian Football Federation decided to reverse the ban on foreigners in Serie A which it had imposed after the 1966 World Cup following Italy's infamous defeat to North Korea.
It had an immediate positive effect and it was not long before Italy would become the ultimate footballing destination.
It was a time when the very best converged on Italy to play in Serie A, a time when the Who's who, the crème de la crème plied their trade in Serie A because it was the place to be if you were a mega international star.
For the world's greatest player Diego Maradona playing in Italy was both the perfect prize as well as the party poison.
It was the only place on earth where he could sit gloriously straddled between the Vatican and what it stood for, and the mafia and what it represented.
Diego,it must be said, slotted in just fine in absolute harmony between the two, before the poison got the better of him and resulted eventually in his demise.
Naturally, the big television deals, the big sponsorship deals, the big money etc was all in Italy and by 1990 the vast majority of the world's true superstars were in Italy.
When George Weah of AC Milan and Liberia was acclaimed as the best player in the world in 1995, it was a genuine affirmation that Italy was making the game global with its galaxy of stars from every corner of the globe.
During this period, Italy did really rule the roost and the rest of Europe just sat back and admired the untouchable footballing Godfathers of AC Milan, Juventus etc who wiped the floor in all the major European competitions.
It wouldn't last forever though.
One could argue that Serie A failed to consolidate, failed to heed the warning signs around them at home such as the decaying stadiums ,the poor crowd attendances etc.
I'm being naughty here but I can't help but feel that the demise of Serie A coincided with the demise of the mafia, the Cosa Nostra.
As their financial muscle weakened, so too does it appear that the financial clout of Serie A waned.
Meanwhile, a storm was brewing abroad and the winds of change were gathering momentum on the Iberian Spanish peninsula .
By 2000, La Liga was starting to emerge as a real bull like force with the kind of appeal and money on the table that Serie A was quickly becoming unable to compete with.
While Serie A had been the dominant power for at least a decade, it is worth pointing out that La Liga had always remained a recognised reputable league drawing its own fair share of superstars and remaining a formidable force even if it's critics argued that it was an average league only made excellent by the ever present powers of Real Madrid and Barcelona.
For the next two decades though, La Liga was simply unstoppable and between 2000 and 2022, La Liga clubs have won 33 European titles which is as many as every other league combined!
It signifies a country dominance like no other in the history of the game.
Real Madrid with money to burn proceeded to embark on the successful galactico pursuit of every superstar available while Barcelona bred superstars such as Messi, Xavi and Iniesta in their La Masia playground.
The combined effect was devastating and a rivalry and domination by these two teams like no other in the history of the Champions League.
They were complimented during this period by an extraordinary Sevilla side who have had an unusual stranglehold on the Europa League having won an unprecedented six  titles and a resurgent Atletico Madrid.
Together they have made a mockery of this notion that La Liga is just Real Madrid and Barcelona.
As they prepare for the season ahead, Champions League winners Real Madrid have cautiously and smartly gone about their business with new recruits Antonio Rudiger and Aurelien Tchouameni boosting the side in exactly the right areas.
After a season in the wilderness, Barcelona's spending spree and fight to get their players registered in time for this weekend's opener is grabbing all the headlines.
Needless to say, if they can somehow get over this hurdle,then they will have one special side with man on a mission Lewandowski keen to prove,ironically at Messi's Barcelona,that he Lewandowski, is worthy of the Ballon d'Or!
Barcelona are getting a great deal of negative press currently but the reality is that La Liga is the only football league fully endorsing financial fair play.
It does so to protect it's clubs from overspending and falling into debt.
If the same rules were applied in the EPL, then as it stands,a number of clubs would be in the same pickle as Barcelona.
Be it as it may, I doubt that they will be endorsing the methods and financial practices of Barcelona FC at the London School of Economics!
Meanwhile, I'm willing to wage a bet that many Zimbabwean business school lecturers are in awe of Laporta's Barca methods and ready to advocate his radical get out of jail business tactics!
With another UEFA Champions League in the bank, La Liga remains a brilliant product, expertly marketed, superbly run and with a wonderful mixture of burgeoning young Spanish talent and world class international gems.
In Italy, Jose Mourinho has generated a hype and hysteria at Roma not seen since mercurial Argentine goal getter Gabriel Batistuta steered them to their last title in 2001.
Gifted Paulo Dybala has arrived from Juventus to a mind blowing welcome while Leonardo Spinazzola who spun in and out of our lives at the Euros last year, has recovered from a lengthy injury and will feel like a new addition to the squad.
It seems a tad optimistic but Roma have genuine title aspirations and with record crowds watching their preseason friendlies, let's hope Roma are still in the race in the closing stages.
AC Milan as current champions have welcomed back for another season or ten, old missile launcher Zlatan.
At this rate Zlatan will be a shoe in to be the face of the growing old legendary multivitamin Salusa 45 once carried out with distinction by the late great Sir Stanley Matthews!
They will have been weakened though by the loss on a free transfer of Kessie to Barcelona but are hoping that Hakim Ziyech arrives from Chelsea to bolster their attack.
Personally I fear that this side will struggle to repeat their heroics of last season.
As for Juventus,their black stripes have been stripped by key losses in recent years and how anyone can suggest that Pogba is an upgrade defies logic.
Mind you, if indeed they succeed in shipping off Rabiot to Manchester United, it will be some measure of payback for getting Pogba off United's books!
Inter Milan welcome back Romelu Lukaku expectant that he will deliver handsomely and in the process reclaim the title last won in 2021.
If that indeed happens and the very Romelu who was a massive failure at Chelsea steers Inter to the title, then it will be the perfect indicator as to how far backwards Serie A has truly gone.
In a nutshell it promises to potentially be the most competitive and compelling major league in Europe but sadly it's not quite at the elite level it once was!
Till the next time folks I want you to ponder over this.
Bonkers and supposedly broke Barcelona have gone absolutely cuckoo signing pretty much every player they desire while cash flush Manchester United who need an entire squad overhaul are dying and dithering and bizarrely looking to bring in Adrien Rabiot!
They were even seriously linked to Marco Arnautovic for crying out loud, although that story appears to have since died down!Madness!
Have they gone insane?Or cuckoo?!Ela!!
In the meantime the same Barcelona not so long ago had Marc Cucurella on their books whom they deemed surplus to requirements passing him off to Getafe for a meagre six  million euros.
Getafe in turn made a handsome profit in 2021 by selling him to Brighton in the EPL for 15 million euros who surely can't believe their own luck after selling Cuckoorella just over a week ago to Chelsea for an astronomical 75 million Euros!Remember it's the same Chelsea who after spending a whopping 115 million euros on signing Romelu Lukaku from Inter Milan exactly a year ago, have now let Lukaku return to Inter Milan on loan! Ela!
Really?
Have they all gone cuckoo?!
Related Topics