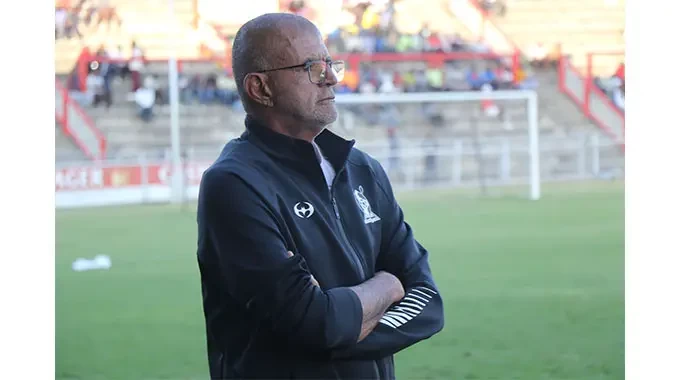 DESPITE enjoying better fortunes in recent weeks, Harare giants Dynamos will be hoping to finally end an eight-year jinx in which they have failed to beat arch-rivals Highlanders in the league when the two teams clash at Barbourfields this afternoon.
The last time that DeMbare beat Highlanders in open play was in June 2015 when they claimed a 3–2 win in Harare.
And since then Bosso have won six of the 12 matches between the two sides while five of them ended in draws.
However, in May 2017 Dynamos were awarded the maximum points on a 3–0 score line after the Premier Soccer League disciplinary committee found Highlanders FC guilty of causing the abandonment of their match.
But at the moment Dynamos are on a five-match unbeaten run, which has seen them bring their title ambitions back on track while Bosso, who went the first 19 league matches without a defeat have lost their last two matches.
Dynamos coach Genesis Mangombe believes his side has done enough to finally end Bosso's dominance.
"It's a different game altogether. We have been trying to change the tactics so that we make sure we are not on the losing side at the end of the day. "We will try our best to win it, but you know it's a derby and in a derby anything can happen," Mangombe said.
Interestingly, the two giants of Zimbabwe football have been sharing Barbourfields as their home ground since June as Dynamos remain unbeaten at the Bulawayo-based home.
Dynamos have played four matches so far managing three draws and one win while they last lost at Barbourfields in a 1-0 defeat against relegated Bulawayo City in October last year.
"We have been using BF as our home ground and we have been grinding results away from home, but you know playing at BF for us is just like playing at the National Sports Stadium. If you know what you are doing you can unsettle the opponent and win the game," the Dynamos coach said.
Highlanders were top of the standings despite losing their last two matches and carried a two -point cushion over their nearest rivals Ngezi Platinum Stars and Manica Diamonds going into the weekend games.
Another defeat to DeMbare could dent their title aspirations in a big way.
Vice-captain Peter Muduhwa is confident that Bosso will not lose to Dynamos.
"We have to move on and start winning games starting on Sunday (today). We are in this together — coaches, players and the Highlanders fans. We can't blame each other. We are in this together," he said.
"As senior players, it's our duty to encourage the players to pick themselves up. No one wants to lose to Dynamos, the fans also don't want to lose to Dynamos. We can promise them that we won't lose to Dynamos."
One thing for certain is that it's going to be a full house and if Dynamos lose they will still smile all the way to the bank especially after hiking the cheapest ticket to $5.
Related Topics