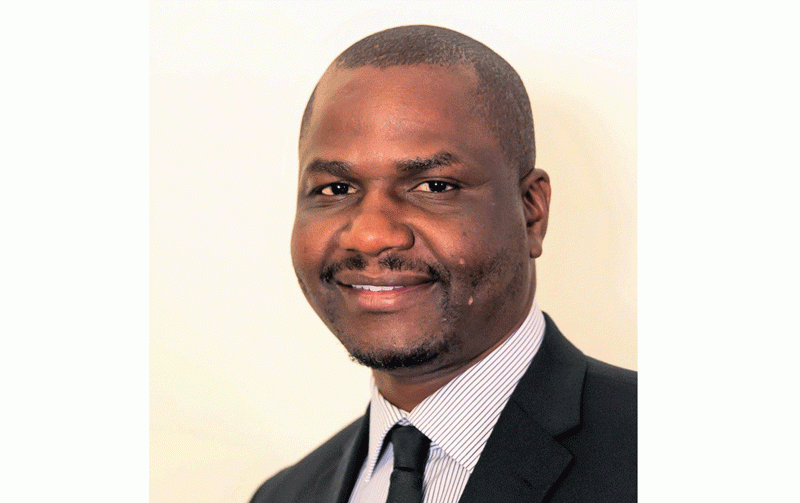 ZIMBABWE Cricket chairman Tavengwa Mukuhlani has promised exciting times ahead for the game after he clinched a third term at the helm of the sport in the country at the association's elective annual general meeting in Bulawayo yesterday.
Mukuhlani was elected unopposed again just like in 2019 while his deputy Silvester Machaka also retained his post unchallenged.
The Mhondoro-Ngezi legislator said that he is looking ahead to another four-year term full of success particularly as Zimbabwe will be co-hosting the 2027 International Cricket Council World Cup together with South Africa and Namibia.
Zimbabwe will also host the Under 19 World Cup with Namibia in 2026.
Mukuhlani thanked his colleagues for entrusting him with another term, just days after he won back his parliamentary seat.
"I want to thank my colleagues and provincial chairman for once again showing confidence in me by re-electing me to lead the ZC board for another four-year term that is 2023 to 2027. It's a position that I take with pride and honour to lead the nation," he told reporters after the AGM.
He said that their finances were given a clean bill of health by the auditors; ZC is set to present the financials to the Sports and Recreation Commission (SRC) before they can be made public.
"We have just presented our 2022 to 2023 results to the AGM. The auditors have given us a clean bill of accounts. I must say the season that we have been has been full of activities, the biggest being the ICC Men's qualifiers which we hosted.
"I must say we had a great tournament here, it was one of the best ICC qualifying events. It goes to show our ability as a nation, as Zimbabweans our love for the game and the appreciation of the game. Sadly we didn't cross the line to go to India but you agree with me that it was one of the most memorable events that we witnessed.
"After that we had the ZimAfro T-10 tournament which is the first of its kind in Africa and it was a great tournament and we are looking forward to the next edition next year. You will appreciate that T10 is a private event but it shows the partnerships we are forging with private players to develop the game and reposition Zimbabwe Cricket once again," Mukuhlani said.
Mukuhlani reflected on the just needed term which he felt had its fair share of challenges at the beginning.
"The last four years had ups and downs. We started on a low note in 2019, but we have repositioned the sport of cricket in Zimbabwe. We have challenged football, we have challenged for honours in terms of which one is the number one sport in the country.
"So we have seen real growth in terms of fans and in terms of performance as a team. Our ladies when we brought in Gary Brent to take over as coach we improved a lot, unfortunately we didn't qualify for the World Cup we lost by four runs to Ireland.
"But you can see real growth in ladies cricket. We now have a professional set up for the ladies , we have issued new contracts and we now have the NPL so we have seen real growth. In terms of the financial position we are in a very healthy position we have managed to streamline our operations to make sure that ZC is fit for purpose. We have professional administration headed by Givemore Makoni," he said.
He also highlighted that their success as a board has positioned the country at ICC level where they are competing for top posts.
Zimbabwe was one of the nominees for the position of ICC chairman while the country also sits on the finance committee of the ICC.
One of his success stories is negotiating with England for them to resume bilateral tours with Zimbabwe after 18 years.
"In bilateral cricket, 2025 we are going to England after so many years, this shows how we have been working behind the scenes to make sure that we re-engage, we become a credible player on the international scene. The last four years have been exciting. We have won bids to host the 2027 World Cup with South Africa and we will host the Under 19 World Cup together with Namibia," Mukuhlani said.
ZC are looking to continue improving cricket stadia with the hope of establishing another facility in Victoria Falls while there are also lights for day and night matches at Harare Sports Club.
Plans are afoot to also install lights at Queens Sports Club in Bulawayo.
Related Topics