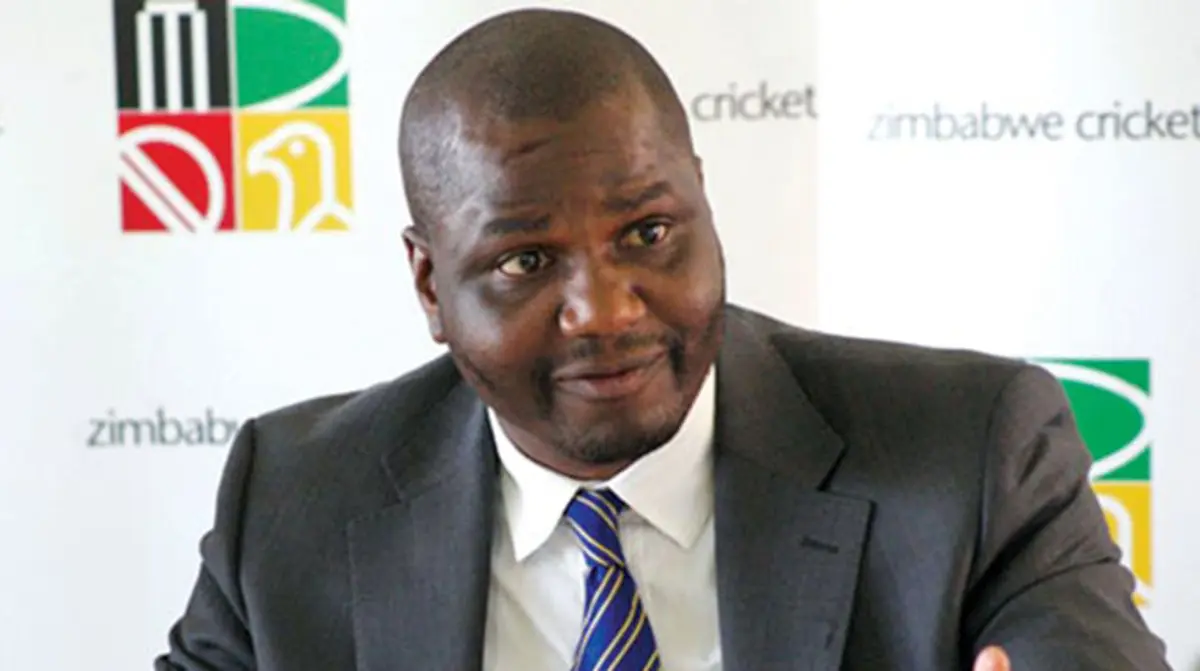 ZIMBABWE Cricket (ZC) board chairperson Tavengwa Mukuhlani is set to earn a fresh term at the helm as he is likely to go into tomorrow's elective annual general meeting in Bulawayo uncontested.
Unless there is an unexpected development, like what happened in 2015, when he dislodged an unsuspecting Wilson Manase, Mukuhlani should celebrate another victory just days after he retained his seat as the House of Assembly legislator for Mhondoro-Ngezi in the general elections.
In 2015, Manase went into the ZC board election on the information that he would not be contested only for Mukuhlani to emerge from nowhere to wrestle away the control of cricket from him.
Manase had replaced Peter Chingoka after the late veteran had retired from active cricket administration.
Should Mukuhlani clinch another term, this will be his third as he looks to lead Zimbabwe to the 2026 International Cricket council World Cup, which they will co-host with South Africa and Namibia.
In the last election that was held in Victoria Falls in 2019 Mukuhlani walked back into office uncontested.
The elections will usher in a new 13-member board to run the game in the country following provincial elections.
They come two months after a heart break in the same city where the senior men's national team failed to qualify for the 2023 World Cup scheduled for October after losing to Scotland.
It will also be four years after the current board led by Mukuhlani were temporarily suspended by the International Cricket Council citing government interference.
This came after the ZC board had been suspended by the Sports and Recreation Commission on allegations of maladministration and corruption.
However, the two boards seem to have found each other during the course of the four years. SRC chairperson Gerald Mlotshwa has been a regular figure at cricket grounds as ZC continuously hosted ICC tournaments in a vote of confidence by the global cricket governing board.
Mukuhlani looks set to return for another term after he was recently appointed Africa vice-chairperson and sits on various ICC committees.
Despite the national team failing to qualify for the World Cup twice under his watch, he has been on a successful journey so far after clinching the rights to host the 2026 World Cup.
Before that Zimbabwe will also host the Under-19 men's World Cup having hosted the World Cup qualifiers twice in 2018 and 2023.
He also talked Dave Houghton to return to the national set up where he is head coach.
Despite failing to qualify to the World Cup, the Chevrons have been a beast under Houghton, posting some impressive results against nations ranked higher than them.
One of their famous heroics is when they upstaged super powers Pakistan at the 2022 T-20 World Cup staged in Australia.
Both Harare Sports Club and Queens in Bulawayo have seen some of the biggest crowds watching the national team in over the last 18 months.
Club cricket has returned for both the men and women's categories while other domestic competitions have run smoothly.
There has been more cricket for the women's teams as well as the men's developmental sides particularly in the last two years.
ZC's financials are also in a healthy state and they have been able to fund all their activities and pay the players decent returns and on time.
But even with all this success, nothing can be taken for granted in any election.
Related Topics