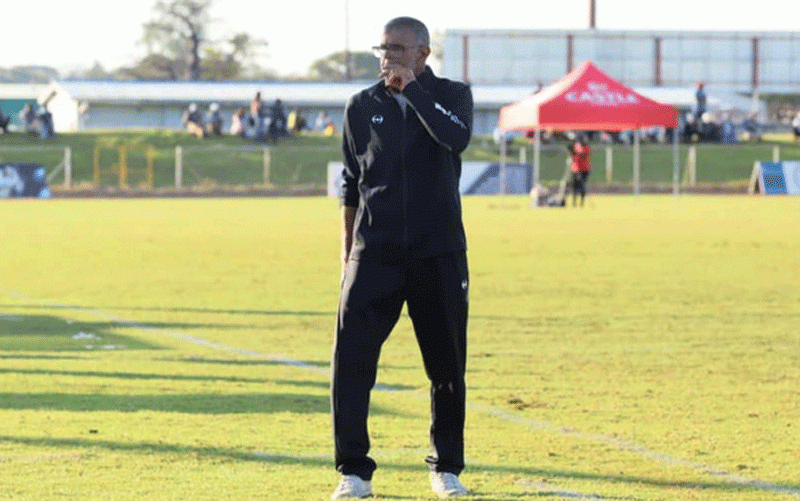 HIGHLANDERS coach Baltemor Brito, whose side is yet to lose a match in the Castle Lager Premier Soccer League, is wary of the challenge posed by Manica Diamonds when the two teams clash at Barbourfields this afternoon.
The Bulawayo giants top the standings with 31 points from 15 matches going into today's tie.
However, Brito believes Manica Diamonds pose a tough challenge for the hosts considering that they have performed better in the last 10 matches.
"We know Manica Diamonds is one strong team in the last 10 games, 21 points and us in the last 10 games, 20 points. These numbers show a lot and you can see that they built a team to win the championship so we know we have a tough game ahead," he told reporters on Thursday.
Highlanders are now favourites to end their 17-year wait for the championship this season as they continue to grind results home and away.
Of interest is the fact that Bosso has conceded just four goals in the league so far, the best defence in the division, but they have struggled for goals netting 13 in 15 matches.
Brito defended his side, which is scoring more goals from setpieces compared to open play.
"If we score from corner kicks it means we had the ball. If we win fouls it means the opponents made fouls and if we do not concede goals it means maybe we had more time on the ball than our opponents.
"There are no rules in football that do not allow goals from setpieces. It's a part of the game that we deliberately work on as a team. All over the world, championships are won mostly by setpiece goals. In other leagues there are more goals from setpieces than from open play," he said.
Manica Diamonds are currently one of the in-form sides as they are yet to lose in the last three matches where they have won three and drawn once.
The Mutare-based side has only lost once in the last 10 matches.
Related Topics