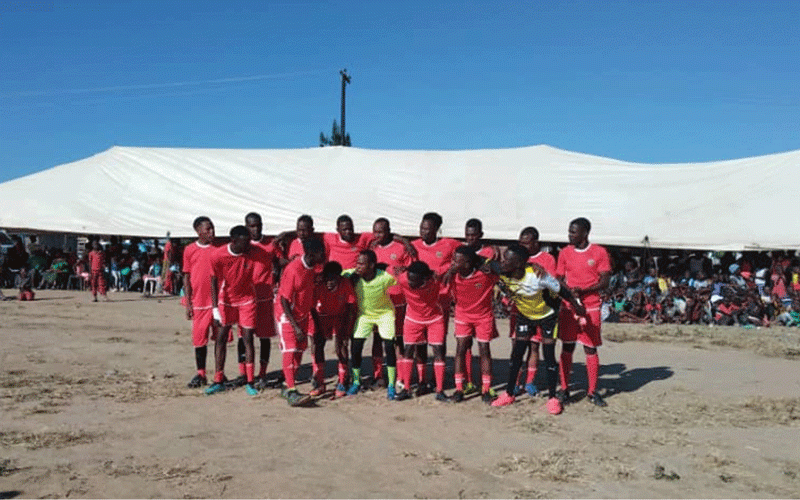 A NEW football team Destiny of Africa Network Football club, was launched in Mutare recently with the aim to tap grassroots talent and end drug abuse in the eastern border city.
The team, which will play in the Mutare Division 2B league, will be coached by former Premiership star Muchineripi Waerera a former captain of the now defunct Monomotapa side.
Muchineripi, who is popularly known as "Rigobert Song", made his name at former PSL side Buffaloes.
The team was launched at a colourful event in Hobhouse suburb on Saturday where the housing developer has offered stands.
On the same day Destiny of Africa Network also launched its Netball team which will play in Division One.
Hundreds of its housing beneficiaries attended the historic event among other stakeholders.
Destiny of Africa Network Manicaland chairman and director of team Wilson Masokowere said they are ready to conquer the league.
"We are launching our football and Netball teams and the football team will play in the second division in Mutare while the Netball team will play in Division One," he said
"Our aim is also to end drug abuse and tap talent from the grassroots, we want our players to also play in Europe in future and this is why we have secured coaches with experience," he added.
Temba "Shumba" Sauramba is the treasurer of the team.
Zifa Division two Manicaland administrator Kundai Makwarise said he was happy with the football club project.
"The coming in of Destiny of Africa Network in the league is good for the league. They are keen to bring competition in the league," he said.
The launch was also attended by Zanu PF Mutare Central MP aspiring candidate Esau Mupfumi's representatives.
Destiny of Africa Network is a private housing developer in Zimbabwe.
Related Topics