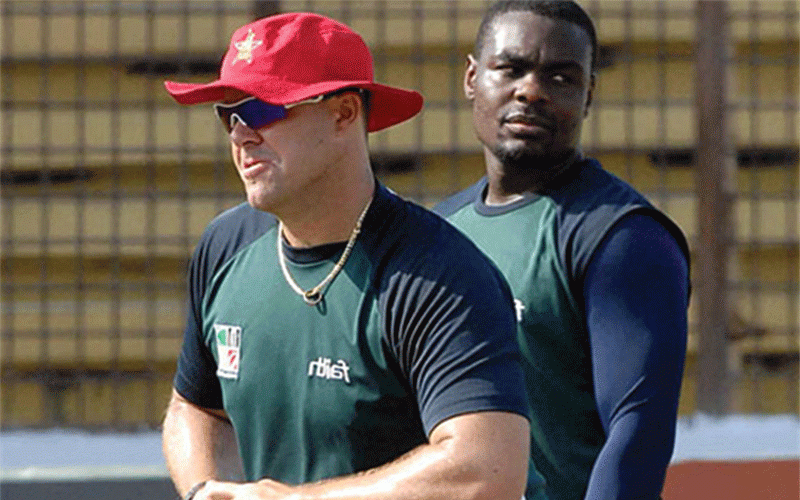 FORMER Education minister David Coltart has called for prayers on behalf of cricket legend Heath Streak, who is understood to be critically ill, battling cancer.
Streak is currently serving an eight-year ban from the game for breaching the International Cricket Council's anti-corruption code.
Coltart, who served as Education, Sport, Arts and Culture minister from 2009 to 2013 and is a close friend of the Streak family, revealed the former Zimbabwe captain's illness on his social media platforms on Saturday morning.
"This is a call to prayer warriors in Zimbabwe and beyond. Heath Streak, one of the greatest cricketers our nation has ever produced, is extremely ill and needs our prayers. Please could we all be in prayer for him and his family," he said.
It is understood that the finest seam bowler to have emerged from the local cricket landscape was diagnosed with a cancer, which has already reached advanced stages.
Streak, who was banned from all cricket activities back in 2021, had turned to bass fishing competitions as well as farming following the sanctions.
The former captain was sanctioned after admitting to — five breaches of the ICC's anti-corruption code, including accepting a payment in bitcoins from a potential corruptor.
Now 49, Streak was set to be free to resume his cricket involvement on March 28, 2029 unless his sentence is reduced by the ICC.
While he had disappeared from the public eye Streak is believed to have decided to be more involved in the running of the family ranch and a safari company.
Cricket had also always held him back from pursuing fishing for sport.
"In eight years I will be 55 and I think it will be difficult to get back into coaching at elite level then," Streak told ESPN Cricinfo last year.
"I've always fished. I haven't been able to do it as much because of cricket, but now I am doing a lot of base fishing and entering a few tournaments. I can't say I am okay but I am keeping busy and doing stuff," the former Zimbabwe coach said.
In November 2021 Streak took part in the fishing Champion of Champions competition, which was held at Kyle Dam.
In a cricket career that spanned 12 years Streak claimed 216 Test wickets and 239 in One Day Internationals as he holds the record for both versions of the game in Zimbabwe.
Streak was also a decent batsman with 1 990 and 2 943 runs in Tests and ODIs respectively.
Related Topics