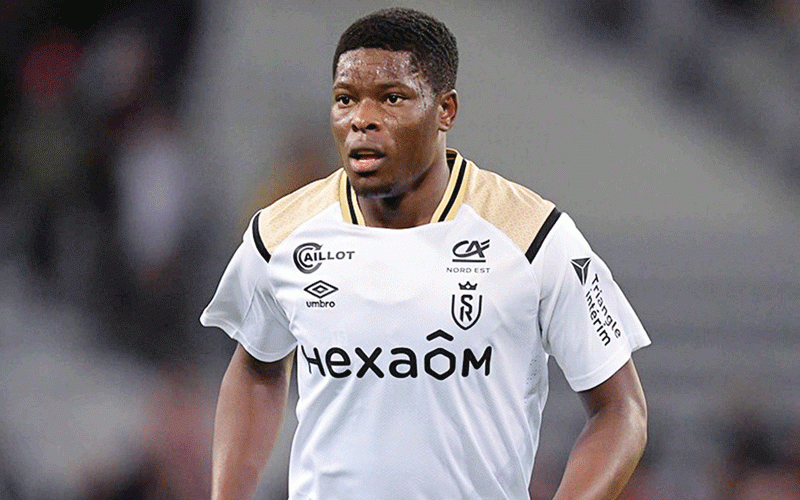 FRANCE-BASED Warriors midfielder Marshall Munetsi has rued the missed opportunity to play 2022 World Cup semi-finalists Morocco in the ongoing Africa Cup of Nations (Afcon) qualifiers, owing to the Zimbabwe Football Association (Zifa)'s suspension by the Fédération Internationale de Football Association (Fifa).
Despite his earlier pleas having fallen on deaf ears, he has not given up making noise urging the Sports and Recreation Commission (SRC) and Zifa to take the necessary measures to have the Fifa ban lifted.
Zimbabwe was suspended from Fifa early last year over government interference in the running of the country's football affairs.
This was after the SRC had dissolved the Zifa board led by Felton Kamambo, accusing it of mismanaging the organisation's finances and for allegedly condoning abuse of female referees.
With other nations fighting it out for places at the next Africa Cup of Nations (Afcon) finals, Zimbabwean players have been forced to watch and wonder when they will be back in the international competitions.
Yesterday, South Africa took on Liberia in Group K of the Afcon qualifiers and the Warriors could have been playing Morocco after being drawn in that group.
In a statement on the Fédération Internationale des Associations de Footballeurs Professionnels (Fifpro)'s website Munetsi, who is a member of the Global Player Council, was quoted saying: "This month, we could have been playing World Cup semi-finalists Morocco — the only African team to ever make the final four on the global stage — and it would have been a celebration.
"Their first competitive game on the back of that historic World Cup run would have been against Zimbabwe. The country has been denied what would have been such a special occasion. So, this stand-off between the SRC and the association (Zifa), which caused the national team to be suspended by Fifa, is having that negative social-economic impact on the country."
The Warriors midfielder said Zimbabwean players are missing on boundless opportunities to showcase their talents because of the impasse in the sports and football authorities in the country, also noting that Zimbabwe's absence in international platforms is having a negative impact on the economy.
"So many Zimbabwean players are being denied a great opportunity here, so many players in their prime being unable to play on the continental and international stage. But most importantly, Zimbabwe's suspension is having a negative soci-economic effect on the country. I feel the association should have done better when it came to discussing with Fifa and finding a possible solution not to affect the young generation that is there — because the talent in Zimbabwe is there. It has been seen by players that have moved to Europe and also by me playing here in France," he said.
Munetsi argued that if big names in Africa such as Egypt and Liverpool's Mo Salah and Senegal and Bayern Munich's Sadio Mane came to play in Zimbabwe, it would be of immense economic benefit to the country's sports tourism.
"If Mo Salah was coming to Zimbabwe with Egypt, the stadium is going to be full. People are going to buy tickets, the hotels are going to be booked up. Same applies if Sadio Mane and Senegal were coming to town. It is important for us players to speak up about issues like this — and the situation in Zimbabwe is one of the reasons I joined Fifpro's Global Player Council. It helps highlight how instances such as this are putting the younger generation, particularly in Africa, at a disadvantage. As players, we have a voice. And through a union, we can use that collective voice to push for positive change. I will keep on using my voice to help the next generation in Africa and beyond," he said.
While Munetsi and other concerned football stakeholders continue to champion the cause of the country's football players, the SRC remains adamant that the country is snot in a hurry to return to the international football body.
Related Topics