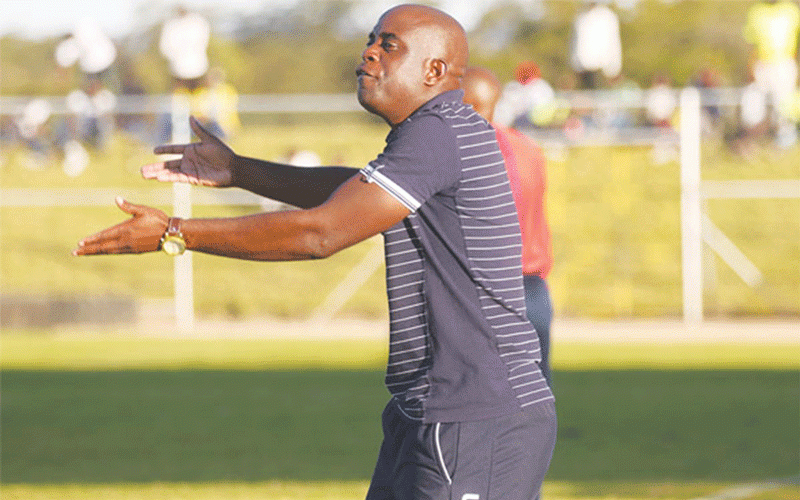 AFTER suffering two defeats in their first two league matches, newboys Simba Bhora coach Tonderai Ndiraya has demanded aggression from his charges in their next match when they face fired-up Dynamos at the National Sports Stadium this weekend.
It has been a baptism of fire in the Castle Lager Premier Soccer League for the Shamva-based side which fell to champions FC Platinum 2-1 in its first game in Harare and lost 1-0 to Chicken Inn at Luveve on Saturday.
The next game for Simba Bhora is another energy-sapping tie against Dynamos; and Ndiraya said these games are a test of character for his side, but was quick to point out that they will stand toe to toe with the giants.
"We have been unfortunate to get three strong teams in our first three games and that is really testing our character," said Ndiraya.
"Another tough one (against Dynamos), but this is the level that we are now competing at. We just have to put our act together and take the game to Dynamos and try to get a result. We are playing at home, although really it won't be an advantage. I think in terms of presence, we won't be travelling so we hope to take the game to Dynamos and get that result. It has been a difficult two weeks for us, but I think it is a test of character. "We need to be very strong and make sure that we get a result when we play Dynamos."
The former Dynamos gaffer said Simba Bhora is not in the topflight league to add numbers, but will fight relegation this year and fight for silverware later.
"As a newly-promoted team, we want to survive. This is top league; we want to stay in there and then of course build a team going forward and start competing for honours, but we are not going to just make numbers, that I can assure you. We have done well in these two games (against FC Platinum and Chicken Inn).We have shown that we are a team which can compete, but unfortunately we have played two best teams in the country and we are going to take confidence in the way that the team performed (on Saturday) and try to get a result in our next match," he said.
Dynamos have been on a roll, winning their first two games, beating Hwange 1-0 on the road at Barbourfields Stadium with Tinashe Makanda on target.
They were in a no-nonsense mood on Sunday as they pummelled another league debutant Sheasham 4-0 at the National Sports Stadium.
Dynamos were gifted two goals by Sheasham defender Zivanai Chikwenhere who shot past his goalkeeper Liberty Chirava before skipper Frank Makarati and Emmanuel Paga scored the other two goals for the Glamour Boys.
Dynamos coach Herbert Maruwa was impressed with the win they posted on Sunday.
"It was a massive game, we managed to get an early goal which eased some nerves" Maruwa said.
"They (Sheasham) had a game plan. They congested the midfield, so we realised that and we started by-passing the area. So they ended up making a lot of mistakes at the back and we capitalised. So far so good, we are taking one game at a time," added Maruwa who also thanked the Dynamos supporters who came in their numbers to support the team.
"It's good for our football when you see fans coming back. Now we need to make sure we play good football to entertain them."
Related Topics