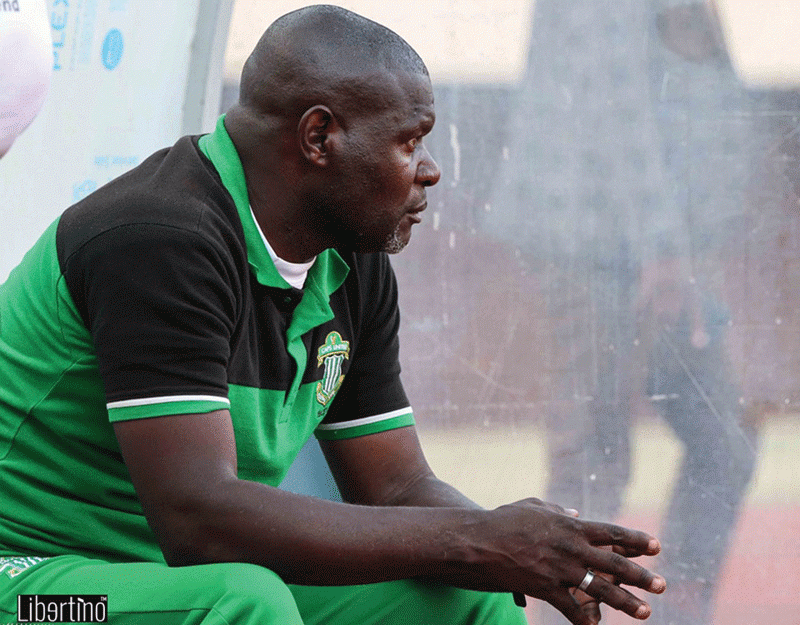 NGEZI PLATINUM STARS . . . .(0) 0
CAPS UNITED . . . . . . . . . . . . . . (0) 0
HARARE giants CAPS United's winless run against Ngezi Platinum Stars at Baobab Stadium in the league continues after the two teams shared the spoils in a lunchtime kick-off yesterday.
CAPS United have now drawn four times and lost two times in six visits to the platinum miners' home turf.
However, the draw saw the Green Machine end a two-match losing streak.
It was a match in which the hosts dominated in terms of chances created and were unfortunate not to grab all three points thanks to some heroic serves by the visitors' goalkeeper Tonderai Mateyaunga.
To their credit CAPS United kept a clean sheet in the two matches they have played so far.
Coach Lloyd Chitembwe was pleased with the team's performance and bemoaned the state of the pitch, which he felt affected the way they played.
"It's a point that we take back home, and I am very much happy that it's yet another game without conceding a goal," Chitembwe said after the match.
"But what made it very difficult for us was the state of the pitch. We are usually a ball-possession team and with ball possession you are able to create the necessary movements and angles, supporting angles and passing so we couldn't take risks to try and play it because of the pitch."
It looked like Ngezi Platinum Stars' game plan was to cause problems for their visitors with their youthfulness and pacey forward line.
And for sure Walter Vuwa beat Godknows Murwira for pace countless times on the right side, but it was always the final pass that deserted him at crucial moments.
Another bustling youthful striker Tinotenda Murasiranwa kept CAPS United's experienced central defence pair of Ben Musaka and Kelvin Madzongwe on its toes.
And whenever the defence was breached it was Mateyaunga who came to the rescue of the team.
Mateyaunga denied Murasiranwa on several occasions as well as Leslie Kashitigu but the best chance for Ngezi Platinum's best chance fell to substitute Tapiwa Mandinyenya who came face to face with the goalkeeper and lifted his shot agonizingly wide of the left upright post.
While they were solid in their defensive display CAPS United rarely bothered Nelson Chadya between the sticks for the hosts.
Ngezi Platinum coach Takesure Chiragwi was not happy with the team's conversion rate or lack thereof.
"I think we had a very good game, all the aspects that we need to put in a game I think we did everything. It's only that our conversion rate was not up to standard and I think that is the area we need to work on. But in terms of performance, in terms of the transition in terms of how we want the team to perform I think we did well," he said.
Teams
Ngezi Platinum Stars: N Chadya, C Mavhurume, G Madhake, K Chigwida, T Murasiranwa (T Mandinyenya 65'), M Mukumba, L Kashitigu, W Vuwa (Q Amini 73'), D Murimba (M Makuwe 73'), M Mushonga (F Madhanhanga 73'), E Mweha ( M Gaki 65')
CAPS United: T Mateyaunga, G Murwira, I Zambezi, B Musaka (H Chapusha 79'), K Madzongwe, D Chafa, B Sarupinda, I Nyoni (J Daka 73'), P Bamusi, C Rupiya, W Manondo (L Mangaira 84')
Related Topics