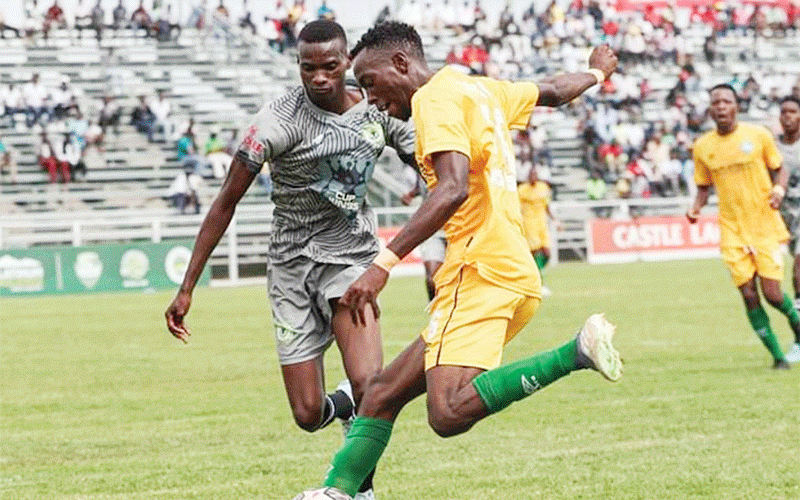 FC PLATINUN coach Norman Mapeza has described the capture of Jarrison Selemani and defender Misheck Ngwenya as the club's best signings so far and reckons that they have put together the best squad, although they are not getting over-excited.
Selemani recently joined the platinum miners from Cranborne Bullets where he spent last season after being offloaded by then Dynamos coach Tonderai Ndiraya.
The 23-year-old put up a sterling performance on his debut, scoring one and assisting the other goal as they beat Bulawayo Chiefs 2-0 in the Chibuku Super Cup.
Ngwenya, from Triangle FC, was solid in central defence where he partnered Lawrence Mhlanga in the absence of injured Gift Bello.
Although Selemani was undoubtedly the man of the match, Mapeza was left buzzing about Ngwenya who he said did well to fit in their steely defence.
The former Galatasaray man is seeing plenty of positives with the arrival of Ngwenya being the exciting addition to his defenders.
Perfect Chikwende was also thrown into the fray and did not disappoint on his return to the Mandava-based club.
"Selemani did well. He is good for us. We all saw the assist and the goal. He is full of running and we are surely going to get more from him," Mapeza said.
"Everyone did well, but for me Misheck (Ngwenya) did well. He was my man of the match. He is young, but he conducted himself like an experienced player."
The four-time PSL champions usually rely on Gift Bello to start their free-flowing football from the back.
However, with veteran defender Bello currently nursing a raptured achilles tendon, Ngwenya was given the responsibility, and did not disappoint.
"He was there in every aspect and he controlled the defence line with confidence.
"For now, we are not getting over-excited because the guys are not yet fully fit. However, I am confident that this team has potential to do well, better than last season."
Mapeza is sure their Castle Challenge Cup win is a massive boost in terms of confidence going into the 2023 PSL season.
The defending champions will start the campaign with an away date to PSL newbies Shamva-based Simba Bhora on Saturday.
Related Topics