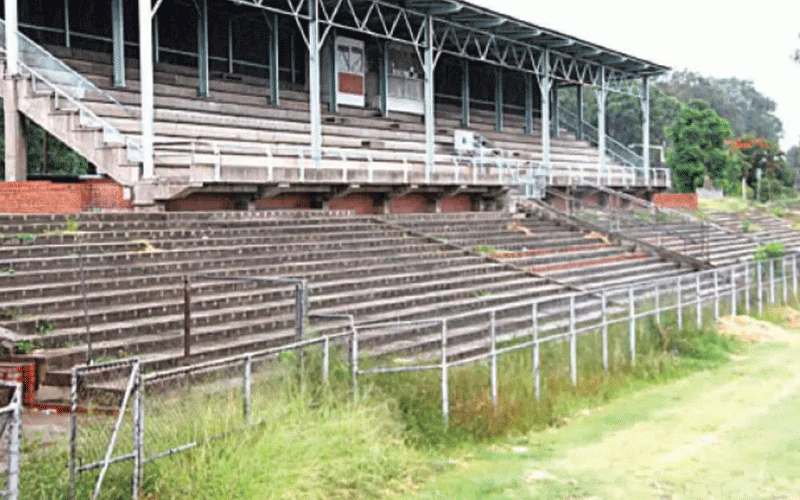 WHAT exactly has happened to our football? First, it was Gwanzura, and then came Chibuku and Rufaro. Now the list also includes Ascot and Vengere.
All these stadiums have been deemed not fit to host Castle Lager Premier Soccer League football with chances of a Chibuku or Gwanzura come-back even slim.
The question is: How many more stadiums will our football continue to lose if this trend remains? What exactly has happened to our city or town authorities who in the past maintained these stadiums at high standards?
Why have the authorities lost that pride of having a top-flight football team in their own backyard to give entertainment to the residents, who pay the expenses for the upkeep of the facility?
Surely, how could Gweru, the third largest city in Zimbabwe and a city that gave Zimbabwe some of its finest footballers in the form of Wonder Chaka, Colin Semwayo, and Roseman Dracko, fail to have an up to standard stadium to host PSL matches ?
Aren't we the same Zimbabweans who were busy and excitedly upgrading our stadiums including Ascot before the right to host the 2000 Africa Cup of Nations finals was taken away from us by Caf?
Even small towns like Marondera, Chinhoyi, Chegutu, Kadoma, and Beitbridge had top-class stadiums, which did not need any inspection to be guaranteed of hosting Premiership football.
During those days, every city or town used to pride itself in having a team in the premiership or first division, teams which always attracted full houses of local fans whenever playing at home.
Now some of these stadiums are not worth even hosting second division football yet they were once the cash-cow for the authorities who have now neglected them.
Rufaro, once the traditional venue of major cup finals, has been closed for some time and football followers and the nation at large are now fed up with promises that refurbishments would be completed soon.
What we require is to see evidence on the ground that something is being done rather than to see one or two people working on the turf and separating grass from lawn and then claiming that 'renovations' were in progress.
This should not be happening only to Rufaro Stadium, but everywhere including Ascot and Vengere because we cannot allow a situation whereby football will end up being played in Bulawayo, Harare, Mhondoro-Ngezi and Zvishavane alone.
The city and town authorities cannot claim that they do not have the money for refurbishments because the residents pay for that and the authorities also benefit once the stadiums are ready for use.
We even question why refurbishments to the stadiums were stopped, if not abandoned, soon after the Caf 2000 Afcon hosting rights withdrawal, otherwise, we would not be crying over Ascot, Chibuku, Gwanzura or Rufaro.
As we look to the future, the stadia owners are advised to have a rethink in the manner they are handling the facilities and if the worse comes to the worst, they should just lease them out to clubs or to organisations that can afford to maintain them.
Right now, the authorities are not making any money out of the facilities due to their bad state and leasing them out at a reasonable figure to those willing to maintain them would be the best they can do.
That seems to be the right thing to do because the state of the facilities is deteriorating by each passing day and very soon, the stadiums will not even be good enough for social or boozers' soccer as evidenced by Gwanzura.
After struggling to repair just a goalpost that crashed during a football match, there is no guarantee that the City of Gweru will be able to refurbish Ascot to the required Fifa specifications.
As mentioned above, the solution is simple: Put the stadiums in the hands of people who are capable of maintaining and improving them and the rest would be history.
As a matter of fact, Fifa are regularly raising the standards required for stadiums to host premiership football and there is a danger that very soon, Zimbabwe will not have a stadium fit for PSL football — even the National Sports Stadium.
This might not be immediate but Zimbabweans should be reminded that they do not have a stadium fit enough for their national team to play its home international matches; and the warning came long back.
For your views, comments, and suggestions [email protected] or WhatsApp on 0773 266 779.
Related Topics