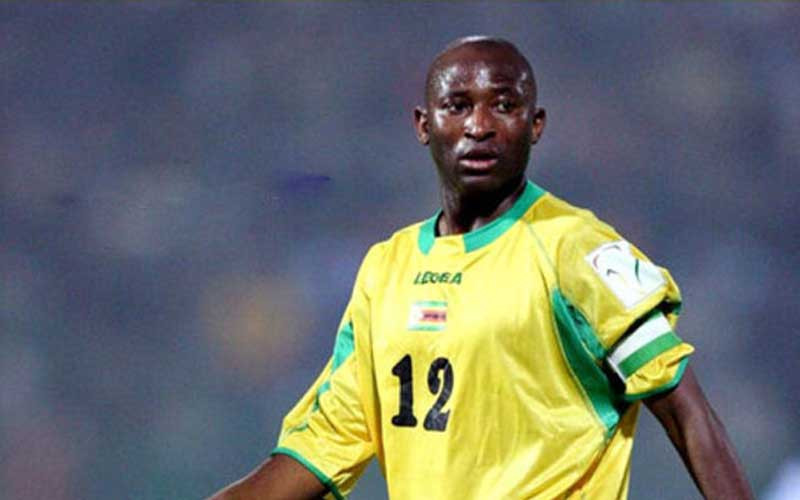 EVERYWHERE in the streets, football followers are asking when the Zimbabwean football season for the year 2023 is kicking off.
This shows that to some extent our football still has some following despite the countless problems bedevilling the Zimbabwean game.
The game has been hit hard by low crowd attendances due to among other factors, the harsh economic climate and increased interest in international football and in particular, the English Premier League.
There is also the case of dwindling standards as there are less and less exciting players coming through capable of attracting fans to stadiums as was the case in the past with the likes of Peter Ndlovu, Stanley Ndunduma, Moses Chunga and Maximilian 'Boy' Ndlovu.
This, however, has not chased all of them away as some still regard their game as among the best in Africa and follow their teams religiously and cannot wait longer for the season to kick off.
It is no wonder that most of them — and for that matter excited by the off season player movements — are eager to know when and who their team will play first in 2023.
The transfer market might not have been as active as in 2022 but it brought some exciting movements such as Kelvin Madzongwe left Bulawayo Chiefs for Caps United and Perfect Chikwende joined FC Platinum also from Bulawayo Chiefs.
There was also the movement of Eli Ilunga from Black Rhinos and Nyasha Chintuli from Manica Diamonds and both joined Dynamos who also have a new coach in the name of Hebert Maruwa.
Other teams such as Manica Diamonds and Sheasham bought in as many as 10 new players each while Simba Bhora were also very active strengthening their side to avoid an immediate return to Division One.
There was also a dark cloud on the market such as the sacking of Denver Mukamba by Ngezi Platinum Stars and that of Hardlife Zvirekwi by Simba Bhora and both of them paid the price for their indiscipline.
Mukamba, in particular, has destroyed what had looked like a bright future through bad behaviour and clubs now see him as a risk-signing despite his undeniable talent.
That aside and speaking to club coaches — all of them —just like their fans— are also keen to hear when they will be getting back onto the field of play as they say they are ready and are just waiting for the day.
Premier Soccer League spokesperson Kudzai Bare cooled off the impatience promising that the PSL would be making an announcement soon on when the league will start.
What Bare seems to be hiding is that the whole confusion is not at the PSL offices but lies with Zifa who have delayed in holding thier AGM that holds the key to the start of the season.
What is clearly evident from what is happening at the football headquarters is that there is more focus on holding on to power forgetting that it is action on the field of play that matters most.
The football public is not interested in who is in Congress or who is in the Zifa Board but in whether Caps United, Dynamos, Highlanders or FC Platinum have played and how, and that should be the priority.
Those who follow football know that there is order at the PSL and there is order at the Central, Eastern, Northern and Southern Region, but the confusion is at Zifa Board level where the SRC seems to be driving the ship.
Or that the Gift Banda Zifa leadership are doing things to impress the SRC without any strings being pulled on them.
The question is: Did Zifa have to wait for the report of the SRC-appointed Zifa Restructuring Committee to hold a meeting that would give an all clear for football to start?
The football season ended way back in November and why was that meeting not held in January or early February for football to roar into life as usual?
Already, the Zimbabwean game is losing fans for reasons already known and keeping them off the stadiums for long will see them lose their appetite for the Zimbabwean game.
We are entering into the fourth month without football and action must be taken right now in order to maintain the fans' interest in the game against the many forces working against it.
We eagerly wait to hear when the 2023 soccer season will rock and roll and who will face champions FC Platinum on the opening day of play.
Will it be ambitious Simba Bhora or Green Fuels away at Mandava Stadium? That should be the football story of the day and not Zifa meeting this and Zifa meeting that.
For your views, comments, and suggestions, mkariati@gmail.com or WhatsApp on 0773 266 779.
Related Topics