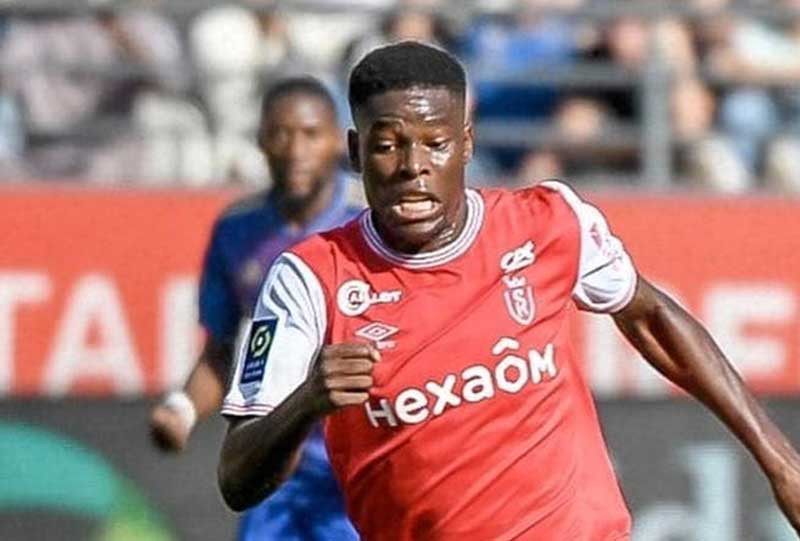 ENGLISH Premier League side Bournemouth are reportedly interested in signing Zimbabwe international midfielder Marshall Munetsi from Ligue 1 side, Stade de Reims, French media reported yesterday.
The Premier League outfit could face a battle with English Championship sides Burnley and Watford who are also interested in the 26-year-old, according to the same report.
Munetsi joined Reims in 2019 following a spell with South African outfit Orlando Pirates.
Since making this particular switch, the midfielder has featured regularly for the club in Ligue 1, where he is regarded as one of the leading defensive midfielders, with his statistics comparing favourably with some of the best midfielders in Europe's top leagues.
During the previous campaign, Munetsi managed to provide seven direct goal contributions in 24 appearances as Reims secured a 12th place finish.
He was linked with a move to another Premier League side Brighton and Hove Albion before the start of the current season. Reims are reportedly unwilling to sanction the move after losing several players.
The French outfit offered the box-to-box midfielder a contract extension in June.
Reims boss Caillot was quoted by L'Union afterwards saying: "He (Munetsi) has just extended (his contract) and is untransferable."
The midfielder has continued from where he left off last season with 16 appearances this season.
Munetsi has played an influential role for Reims since the return of football in France following the 2022 World Cup.
After providing an assist in the club's draw with Montpellier last month, the midfielder scored the winning goal against Ajaccio.
The Championship table toppers Burnley will be hoping Munetsi would boost their chances of a promotion to the English topflight while Watford are aiming to secure a play-off spot.
Meanwhile Bournemouth, who are also home to Zimbabwe international defender Jordan Zemura, are reportedly eyeing a move for Munetsi to strengthen their midfield in their quest to survive relegation.
Munetsi will add some versatility to either Burnley, Watford or Bournemouth as he is capable of playing as a centre-back as well as a central midfielder.
With Reims having already declared that Munetsi is not up for sale, it may take a sizeable offer to test their resolve as the midfielder's contract with the French side is set to run until 2026.
Related Topics