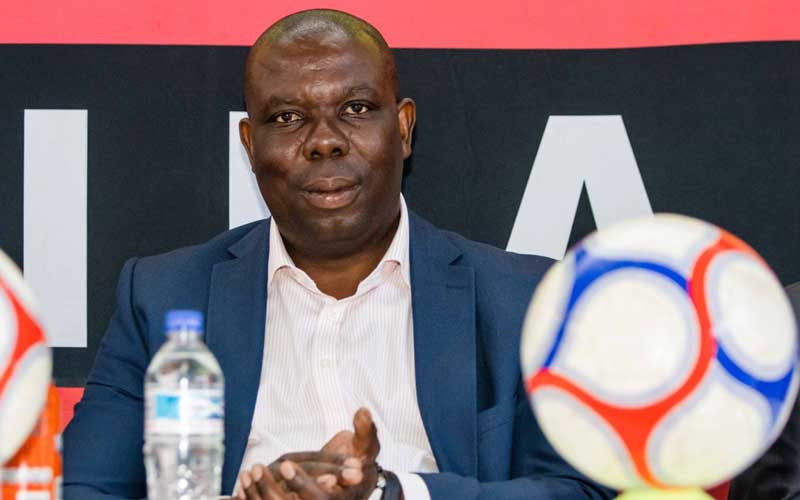 WE might try to hide it but the truth is that everyone associated with football in Zimbabwe is feeling the pinch of Zimbabwe's isolation from international football.
Even those who do not follow football have been affected because those close to them are not acting as usual because of the Warriors' absence from the National Sports Stadium.
Football agent and player-manager George Deda says it is becoming difficult to find foreign clubs for Zimbabwean players because of the situation back home.
FC Platinum coach Norman Mapeza refused to comment on their failure to take part in the Caf Champions League saying this was beyond his reach but he too obviously feels betrayed by the status quo.
The question is: How and what should Zimbabwe do to resolve the crisis that from the outset looks too difficult to resolve?
Should Zimbabwe follow the Kenyan example and bring back Felton Kamambo as demanded by Fifa for Zimbabwe's return to the Fifa club or that Zimbabwe should continue on the slow and unsure path it has taken?
Ironically, Zifa is on a purge to weed out coaches in the PSL who do not have a Caf A badge when at the same time Zimbabwe is barred from hosting such courses.
Where does Zifa expect coaches to get that Caf A badge when Caf coach instructors are not allowed by Caf and Fifa to have their feet in Zimbabwe?
If Zimbabwe is not in Caf or Fifa right now, why should the country force itself to enforce Caf or Fifa laws when they themselves are refusing to accept Fifa demands?
Doesn't it smack of double standards that Zifa are punishing coaches yet on the other hand they are also breaking the rules by distributing Fifa equipment to their preferred recipients?
The Zimbabwe Soccer Coaches Association is right in fighting such injustice against its members who have been caught up in a situation which is not of their own making.
Why can't interim Zifa boss Gift Banda and his illegitimate board in the meantime allow those employed coaches to continue with their duties until such a time that Zimbabwe is allowed back into Caf and Fifa?
The fact that clubs employed those coaches means that they have utmost faith in their abilities and as such should be allowed to have their day.
What is disturbing is that big decisions are being made by individuals from their homes when the whole Zimbabwean football family is supposed to sit down and make a mark on such issues.
When last did the Zifa Assembly meet to discuss matters affecting Zimbabwean football, apart from the day, they met to throw Kamambo under the bus?
Matters involving coaches, referees and the way back to the Fifa family should be resolved by the Zifa Assembly and not the Zifa board or one or two members of Zifa.
We are told that the Zifa Restructuring Committee has finished the job it was tasked to do and we wait to hear what exactly they came up with.
We only hope that their recommendations are not to impress those who appointed them but to foster a good future for Zimbabwean football.
For your comments, views and suggestions [email protected] or WhatsApp on 0773 266 779.
Related Topics