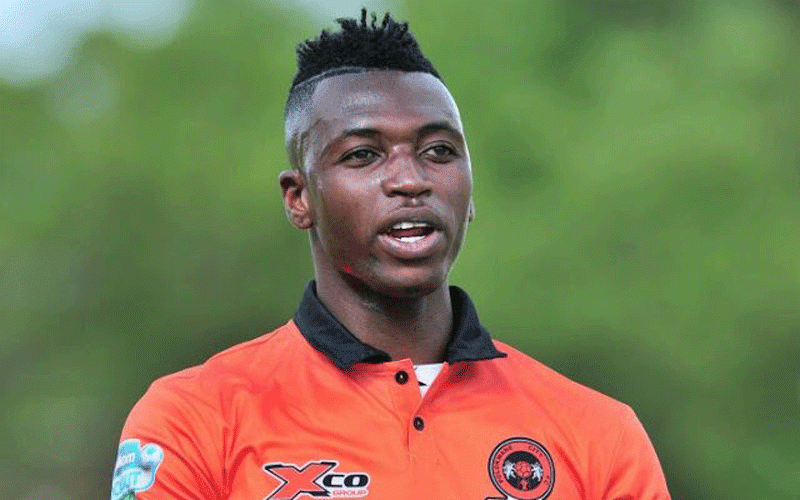 SOCCER Star of the Year and FC Platinum forward Walter Musona has revealed the collective disappointment in his team over their failure to claim their ticket to the Caf Champions League due to the Fifa ban imposed on Zimbabwe.
The 26-year old was the star as the Zvishavane-based club claimed a record fourth straight league title. He deservedly walked away with the biggest prize at a Soccer Stars awards ceremony last Friday night, beating competition from Caps United forward and Golden Boot winner William Manondo who was first runner-up and Dynamos defender Frank Makarati who was voted the second runner-up.
Having completely dominated the domestic league last season, Musona said players had set their sights on testing themselves against the continent's best in the Caf Champions League.
"It's disappointing for the players because after all the effort that we put this season, we wanted to play in the Caf Champions League," Musona mourned.
"We were hoping things would change or maybe they are still going to change because there is still time, so we are still hopeful. We are ready if they decide for us to play in the competition. If there is no Champions League then we will have to focus on winning the local league again. We will keep on dominating the Castle Lager Premiership as FC Platinum."
The country was banned by Fifa over government interference in the administration of the game following the Sports and Recreation Commission's suspension of the Zifa board led by Felton Kamambo.
As a consequence, Zimbabwe and its football teams cannot take part in any Fifa-sanctioned events and continental competitions.
That means even Bulawayo Chiefs, who lifted the Chibuku Super Cup a fortnight ago will also not participate in the Caf Confederation Cup.
Fifa have stressed that the suspension on Zimbabwe can only be lifted after Kamambo and his deputy Philemon Machana and board member Bryton Malandule are reinstated.
But the SRC has been adamant, and recently said getting the suspension lifted was not one of its priorities.
Musona said he was grateful to FC Platinum coach Norman Mapeza and teammates who propelled him to the top.
"I want to thank my coach for giving me the opportunity to play, and also the FC Platinum fans for the support. My teammates helped me a lot to achieve this, so I'm also grateful to them."
He also revealed FC Platinum's secret to success in the past few seasons.
"There is competition in the club. If there is competition, everyone pulls up his socks because everyone wants to play so it helped us a lot. We also worked hard as players, listening to our coach because there was no way our coach was going to give us wrong information, so we listened to him and this is what led us to where we are."
He also expressed delight in winning the Soccer Star of the Year award on his return to the domestic league following an unsuccessful four-year stint in South Africa where he played for modest sides Polokwane United and Sekhukune United.
"It's a great feeling to be player of the season. There are many players that were performing, but for me to be the one it shows that I worked hard throughout the season with help from coaches and teammates. It was a fantastic season," he said.
"When I started playing, I really wanted to help the team and as I said before some people were saying this guy is a flop, he was released from South Africa but they don't know exactly what happened when I was in South Africa."
Musona had a slow start to the season but once he picked up his groove, he proved an inspirational figure as FC Platinum closed an 11-point gap on league challengers Dynamos to eventually win the title at a canter.
"So, I was trying to get myself back to fitness first. After I got my fitness back I had to push myself hard to play because there is competition in our team, so I had to work hard for me to get the opportunity to play," added Musona who is younger brother to former Warriors skipper Knowledge.
He revealed that it was injuries that blighted his stint in South Africa's top-flight football.
"It was a matter of injuries, you know when you are injured you can't play. Who can keep an injured player in his team? So, they had to replace me, then I decided to come back home," he said.
At FC Platinum, he scored 14 goals with six assists.
Of his goals, half of them were decisive in winning his side matches.
Follow Henry on Twitter @henrymhara
Related Topics