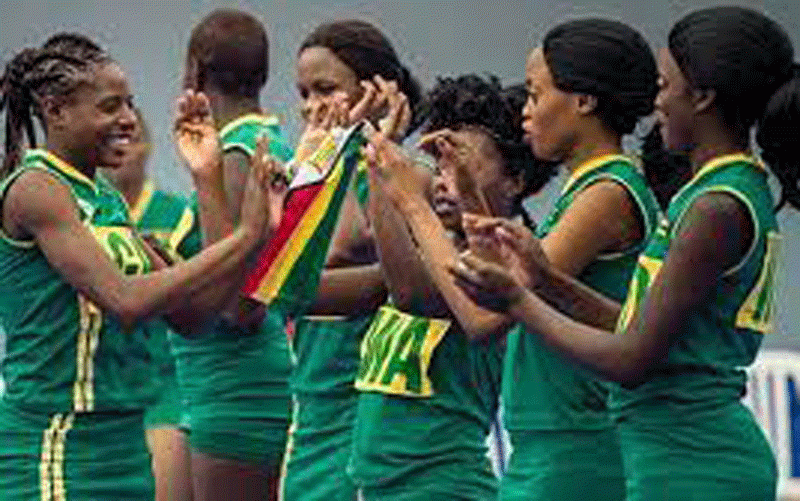 THE Gems coach Ropafadzo Mutsauki is upbeat about the team's chances of making a big impression at next year's World Cup after they were drawn in Pool A together with Australia, Fiji and Tonga.
Australia are the world's top-ranked side, while Tonga will be another tough proposition as they are placed 8th, with Fiji being the lowest ranked side sitting on 15th, two rungs below Zimbabwe.
Australia finished silver medallists at the 2019 edition after losing the final to New Zealand, while hosts England claimed bronze.
Zimbabwe qualified for the global meet in August when they finished third, behind Malawi and South Africa in a qualifying tournament that was staged in South Africa earlier this year.
The Gems technical team has a huge task of coming up with a competitive side for the showcase.
Last week, the team had a campaign at the Spar Diamond Challenge Cup in South Africa, where it failed to win a single match against Scotland, South Africa, and the hosts' second string side.
Mutsauki has demanded that resources be availed so that the team can have more time in camp as well as play preparatory matches against strong opponents.
He is pleased that the African teams will not meet in the group stages of the World Cup, which will be staged in Cape Town, South Africa.
"The draw is fair and African teams are not meeting in first rounds, so that makes it fair. What is important now is that we must work very hard so that we can prove ourselves. What is much needed is having enough time to prepare and have enough resources to have friendlies, competing against tough teams. Losing in those matches is not that important, but we must consider the benefits we get from those matches," Mutsauki said.
"Looking at the team, we must work harder so that we can get fit for this tournament because this is the highest level for netball so, we must fit into that level. We must work together with all stakeholders so that we can produce a winning team."
He noted that they had to do their homework on their opponents, particularly Tonga, who they have never played.
"Looking at our opponents, we are not taking any team for granted and we will look at their previous games and see how they play so that we can prepare well," the Gems mentor said.
"We haven't met Tonga yet and such teams that we have less knowledge about are usually very dangerous, so we must prepare well to produce positive results."
Related Topics