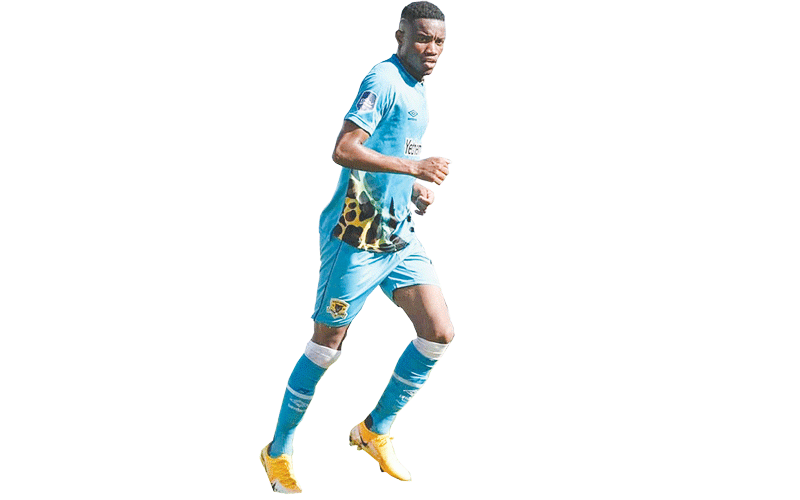 WARRIORS midfielder Ovidy Karuru has defended the standard of football in Saudi Arabia while lifting the lid on the lucrative earnings on offer in the oil-rich Asian nation.
The 33-year-old veteran midfielder spent the second half of last season at Saudi Arabia's second-tier club Al Shoalah after leaving South African club Black Leopards.
Karuru returned to South Africa after the expiry of his six-month contract in July and is currently club hunting.
The former Kaizer Chiefs star was however impressed by how the clubs in Saudi Arabia richly reward their players.
"Some teams in that league (Saudi Arabia second tier league) pay players winning bonuses of up to US$4000 towards the end of the season which you get after the game in cash," Karuru said an interview with KickOff.
"With us, after we won our last game and survived, we were given winning bonuses of 25000 Saudi Riyal (approx. R113 000)."
Karuru said the reserved lifestyle in Saudi Arabia also encourages players to save their earnings compared to South Africa, where they are likely to spend in order to maintain flashy lifestyles,
"The plus about staying in the Middle East is that the lifestyle doesn't demand so much. R200 worth of fuel is a lot and you don't have to be dressing up because nobody cares about that as they were their long Arabic garment," he said.
"I had three tops and three bottoms in six months there because I was always at home alone. It is extremely hot during the day, so you don't go anywhere, they don't speak English, there are no pubs, and the women don't even look at you so all your money stays in your pocket unlike in South Africa where you spend easily."
In addition to the rich pickings he made during his stay, Karuru said he was mostly impressed by the high standard of football in Saudi Arabia.
Karuru said the decision by the highly regarded South African coach Pitso Mosimane to join Saudi Arabia second division club Al Ahli shows that the level of football in the country is high.
"People must not be fooled into undermining the league because it is the second division. There are teams that pay really good money there which is why there are a lot of players coming from other countries, so it is tough," he said.
"Do you honestly think someone with a CV as good as Pitso's would go to a league that is not serious? The league is competitive and the beauty about it is that it is never obvious who will win this or that game or who will get promoted."
There are currently two Zimbabwean players plying their trade in Saudi Arabia with former Warriors captain Knowledge Musona on the books of top-tier side Al-Tai while Gerald Takwara is at Saudi Arabian division one side, Ohod FC.
Follow us on Twitter @NewsDayZimbabwe
Related Topics