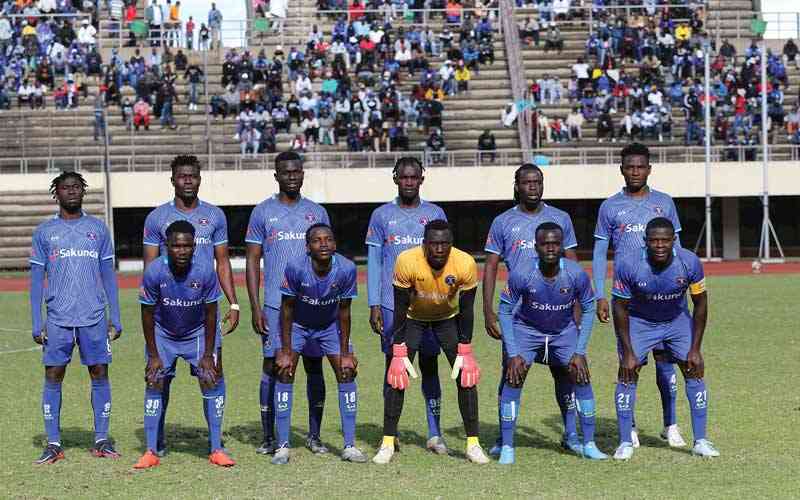 IT is not a secret that Dynamos, once Zimbabwe football's monolith, has fallen from grace to grass finishing third in a league race they once led by more than 10 points.
The 1998 Caf Champions League finalists have not won a league championship nor a recognizable trophy since 2014 and the trend might continue if they do not address the internal problems that have become part and parcel of their daily lives.
Every new season Dynamos has a new coach and every new season Dembare has a new crop of players but the results have remained the same - no trophy and lots of finger pointing.
As we speak right now, Dynamos do not have a coach following the departure of Tonderai Ndiraya and word doing rounds is that the Harare club is in the process of luring back one of the coaches that previously had a stint at the club, a coach they previously fired.
It has surely been saddening to see Dembare so inept. Dynamos so lacking in creativity and fire power to the extent that Dembare have become the team everyone wants to play and a team everyone is beating these days.
It is also hard to believe that this is the same team that in 1998 made the whole world sit up and take notice by reaching the final of the Caf Champions League which they controversially lost 4-2 to Asec Mimosas of the Ivory Coast.
It is also hard to believe that this is the same Dynamos that gave Zimbabwe some of its greatest players — Moses Chunga, Japhet Mparutsa, Memory Mucherahowa and the same Dynamos that gave Zimbabwe George Shaya, arguably the greatest footballer to come out of this land.
Shaya was named Zimbabwe's greatest footballer of the century and was also inducted into the Zimbabwe Sports Hall of Fame by the Sports and Recreation Commission.
Sadly, the Dynamos' house is crumbling, torn apart by in-house squabbles and administrative upheavals, which have in turn forced a high turnover of coaches.
In fact, since the departure of Kalisto Pasuwa at the end of the 2014 season, Dynamos has developed a system of hiring and firing of coaches with some lasting less than four months while the longest serving, Tonderai Ndiraya lasted two seasons.
In fact, every new Dynamos leadership brings with it a new coach and it was expected that the departure of Isaaih Mupfurutsa would also be accompanied by the departure of Ndiraya and the arrival of a new coach.
What is disturbing is that the crisis at Dynamos has also affected other Premiership clubs. Crowd attendances have gone down, and as a result, other teams have lost out on huge gate takings.
Most of the PSL clubs get their biggest paycheck of the season on the day they play Dynamos at home, but that financial spin-off has been reduced heavily.
Dynamos no longer has that power of attraction because they lack skillful players who attract crowds. Worse still, they now play the old fashioned hit-and-run football similar to that of secondary school children.
What is even disheartening is the fact that Dynamos has failed to take advantage of the sound sponsorship they have to get the best players and in the process grind good results.
Looking foward, the club must regain the good old days when it was one of the best run football teams in the country when the late Morrison Sifelani was at the helm.
How they should do or will do that is up to them as there is also no clear or defined system of appointing or electing a leadership.
What we know is that former Lengthens owner, Beadle Musa Gwasira, has been brought on board to use his knowledge and experience to steer the Dynamos ship to success.
What is also important is that Dembare must also employ a coach on a long-term contract and must not demand immediate results, but give the coach the chance to build his team on condition that he should deliver results after let's say two seasons.
In addition. The coach must be given a budget to identify the best players that suits his style of play, but must also not forget that Dynamos also has a junior development system to dig talent from.
The truth is that everyone wants to see Dynamos compete with teams of their level in Africa like Orlando Pirates, Simba Stars, Asec Mimosas and others, not to reduce themselves to a club that has a name only and nothing to show for it. Dynamos do not own anything. Not even a wheelbarrow and use rented offices….Not the best example of the most popular and most successful club on the land.
For your views, comments, and suggestions [email protected] or WhatsApp on 0773 266 779.
Related Topics