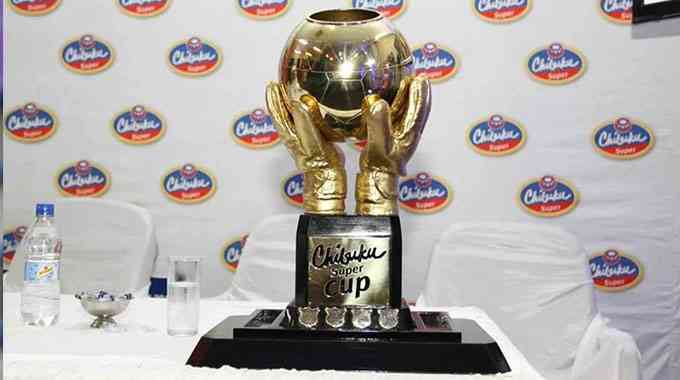 HISTORY beckons for Herentals and Bulawayo Chiefs as they fight for maiden silverware in Zimbabwe's top-flight football when they clash in the Chibuku Super Cup final at Barbourfields this afternoon.
Both teams are relatively new on the local football establishment with Herentals, founded in 2011 the older of the two while Chiefs were only established a year later.
In terms of premier league history, Chiefs won promotion in 2013 and 2017 but the first time they sold their franchise to Bantu Rovers, eventually making their debut in 2018.
Ironically, it is also the same year that Herentals joined top-flight football and four years later both teams are on the cusp of claiming their first major silverware.
The Chibuku Super Cup is a tournament, which has been elusive to Harare giants of local football Dynamos and CAPS United since its return to the local scene in 2013.
Chiefs' assistant coach Thulani Sibanda, who has been in charge of the team in the absence of Portuguese gaffer Nilton Terroso, understands the magnitude of this encounter.
"It's a lifetime opportunity to make history. We are all looking forward to achieving the best," he said.
Sibanda believes the two teams are going to deliver entertaining football for the fans.
"We will give the fans good football. We might be small teams, but in terms of entertainment, we can provide one or two things. If you are a football fan, come and enjoy good football on Sunday," he said.
"They (Herentals) are a team that attacks. They are not conservative. They come in numbers. They believe in themselves; they are a team that is very much motivated. It is a game that is going to be won on character more than anything else without taking away the tactical aspect of the game and technical ability of the players."
Chiefs will be without senior players Farau Matare and Felix Moyo, but are buoyed by the return of Kelvin Madzongwe as well as the availability of other seniors, twins Kevin and Elivs Moyo and Perfect Chikwende.
Herentals coach Kumbirai Mutiwekuziva reckons it is a new era of producing new cup kings.
"Being in this final is a remarkable achievement and good progress for Herentals. Reaching the final of a major knockout tournament is good development. It gives you the confidence to become the new cup kings and a powerhouse in the league. It's a big boost," Mutiwekuziva said.
Herentals left Harare for Bulawayo on Friday and had a feel of the match venue yesterday.
If they win the final they return to the capital US$75 000 richer and with a piece of silverware for their cabinet while the losing finalists take home
US$50 000.
Related Topics