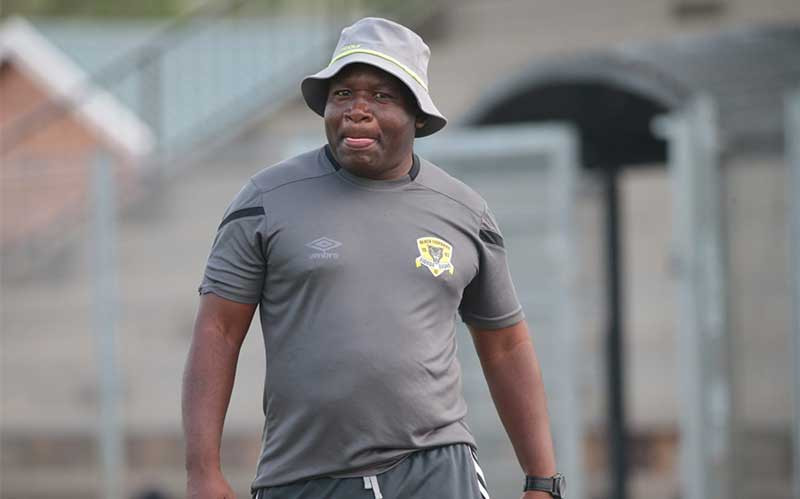 RODWELL Dhlakama has admitted that he is under pressure to deliver results at Black Leopards in South Africa's Motsepe Foundation Championship.
But the ex-Ngezi Platinum mentor believes he has laid out a robust plan to lift the Lidoda Duvha, who have been struggling in the second tier division.
He has presided over two matches, and is yet to register a win since taking charge of the club from Joel Masutha.
They drew on both occasions and are 14th on the log with nine points after 10 outings.
Speaking to South African publication FARPost, Dhlakama said: "We need to work hard on training because we can't finish the game with the same pace and the same energy. Something should be done.
"Otherwise, we are not like we are comfortable with where we are sitting, especially on the background that we lost a lot of games in the opening games. So now, it's like we are trying to play catch-up game and these games are getting tougher and tougher. Teams at the top want to maintain their positions and teams at the bottom also want to move out from relegation. So, for us it's like we have to work hard and make sure that we move away from the danger zone."
After his latest game against Ishmael Wadi's JDR Stars, Dhlakama expressed frustration at picking up just a single point at home.
"It was a difficult game with a bad start. In general, we were second on the ball as the opponents controlled the possession and we couldn't match their physical presence in the first half.
"In the second half, we upped our tempo and started controlling the game as we created a couple of chances which we could have converted.
"I think in the last quarter, again we sat back and they were coming at us because they played with a bit of confidence and determination. But we were a bit resilient in stopping their moves.
"Honestly, a point at home is not good, especially considering the position we are at on the log standings."
Related Topics