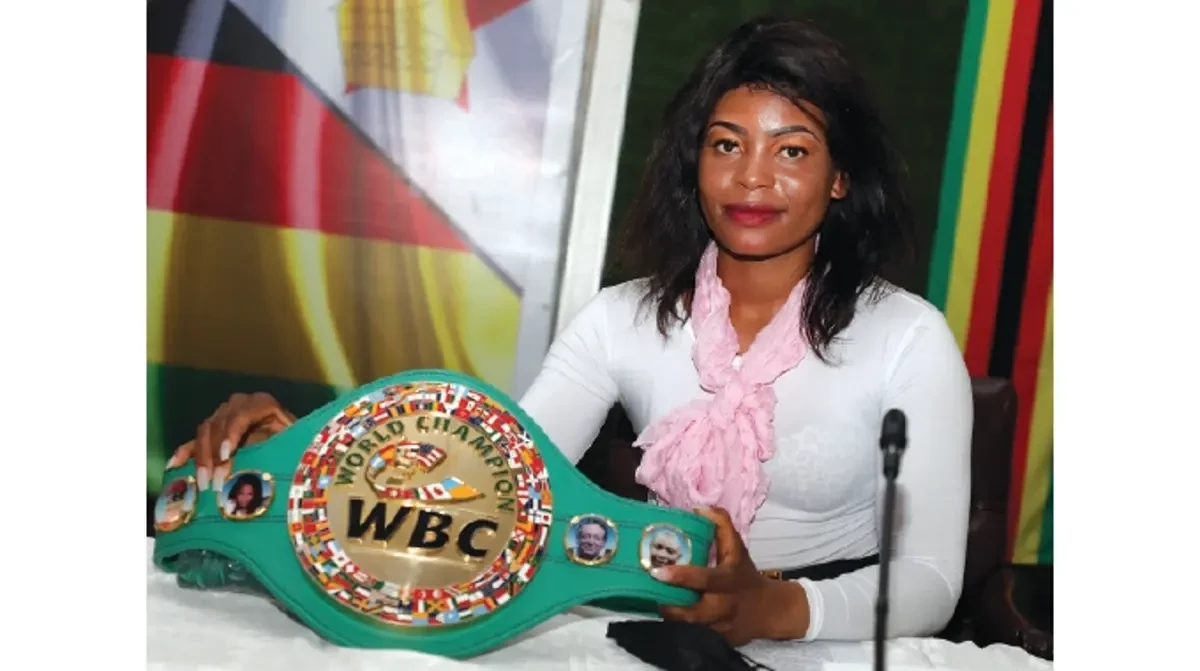 World Boxing Council (WBC) Interim Super bantamweight champion Kudakwashe 'Takemoney' Chiwandire commenced her individual training sessions yesterday as she prepares for the WBC Super bantamweight main title against Mexican Yamileth Mercado.
The fight will be staged in February next year at a yet to be announced date and venue.
Chiwandire became the mandatory challenger for this esteemed belt after she defeated another Mexican, Zulina Munoz in a thrilling encounter in Harare last month.
She now faces Mercado, a boxer with 19 wins and three losses while Chiwandire has just five wins, two losses and one draw in her short career.
Chiwandire has proved beyond doubt that experience counts for nothing after she dominated Munoz, who had a stunning record of 53 wins, four defeats and two draws prior.
Her manager and coach Clyde Musonda said the upcoming challenge requires more attention and adequate training.
Assistant coach Tarisai Ponde is currently helping the pugilist in her training sessions.
"She (Kuda) has started training today (yesterday) though I am still in Namibia. So, from here, I'm traveling to South Africa to start negotiating with my other friends with gyms so that we will be able to camp in South Africa as they have better facilities," said Musonda.
"We are going to have foreign camps especially on ring craft and sparring and this time we will be training thrice as hard as our opponent."
"I have been watching Mercado's training and previous fights as well as her last fight. I have seen that she fights the same and nothing else so; I'm going to work on her weaknesses. From the recent fight she fought, she dominated early rounds and from round six she was already looking tired and she lost all those last four rounds," he said.
Follow Magreth on Twitter @MagrethRuzvidzo
Related Topics