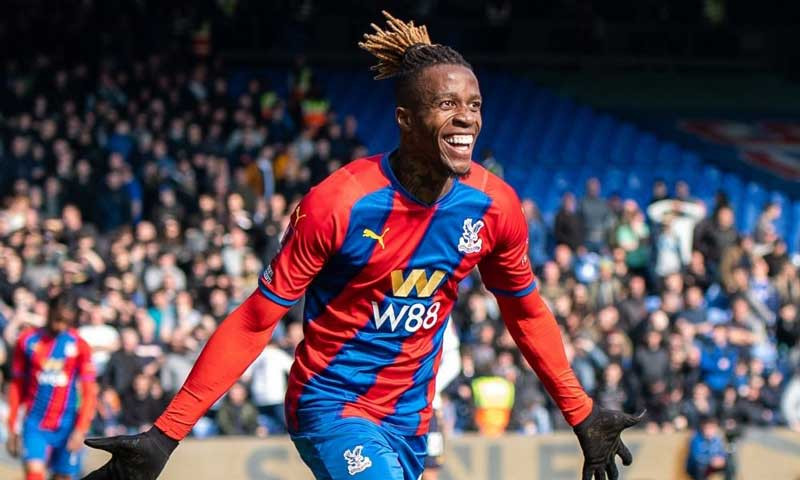 IT came as a surprise that Mukuru Money Transfer chose to sponsor Crystal Palace in the English Premier League and Mighty Wanderers in Malawi and not a single sport or football team in Zimbabwe.
The Mighty Wanderers in the 16-team TNM Super League in Malawi have even adopted the Mukuru name and are now called the Mighty Mukuru Wanderers.
Why those at Mukuru chose to invest their finances in sport in foreign lands instead of back at home where their business started is something that is still to be explained.
For those who don't know, Mukuru was founded by a Zimbabwean Rob Burrell who resides in the United Kingdom and its first business came out of Zimbabweans in the UK.
It all started when they initiated a scheme in which those in the UK could purchase fuel for those back at home in Zimbabwe through an SMS which instructed one where to get their fuel in the southern African country.
From there germinated the money transfer business that started in Zimbabwe expanding to South Africa and has now grown bigger expanding to a number of African countries and with links all over the globe.
According to information obtained, Mukuru has over 10 million regular customers and handles over 100 million transactions globally which should not be mistaken for $100 million.
By sponsoring Crystal Palace, Mighty Wanderers, and Zimbabwe-born, but South African rugby great, Tendai 'The Beast' Mtawarira, Mukuru have clearly and publicly spelt out their love for sport, and its development.
What Zimbabwean sport is crying for is for Mukuru to also look at them because they need the financial support far much more than the likes of Crystal Palace who are able to pay huge salary of their manager, former Arsenal and French lynchpin Patrick Vieira and his players.
Day-in and day-out, there are player revolts at clubs in Zimbabwe over unpaid dues and the country only has two serious football competitions, the Castle Lager Premier Soccer League and the Chibuku Super Cup, both reserved only for the 16-teams in the PSL.
Mukuru might not necessarily come in to bankroll the Zimbabwe Premier League, but football could be better if they can chip in to sponsor the biggest knockout tournament involving teams from the lower division upwards and with higher stakes than what is on offer in the PSL.
This would benefit Zimbabwean football as all the teams in the country — big or small — rural or urban would benefit from the financial pickings as what used to happen during the Zifa Cup days of the 80s.The Zifa Cup at that time allowed participation by teams from the social leagues up to the PSL with matches spread all over even to areas as far as Gwanda, Muzarabani, Beitbridge, Mhangura, Gokwe, Sanyati, Hurungwe, Shurugwi, and others.
Fine, sponsoring individual teams like Caps United — as Sakunda Holdings are doing to Dynamos and Highlanders — could be beneficial but that could deprive the rest of the pack of a share of the supposedly huge cake.
Or Mukuru can come in to sponsor one or so of the Zimbabwe national teams like the Zimbabwe netball Gems, the Mighty Warriors, the trailblazing hockey national women teams or all forms of the Young Warriors, amongst, others.
As they say charity begins at home and on that premise, it would be good, should Mukuru - in whatever way — finally decides to bankroll Zimbabwean sport.
For your views, comments, and suggestions email [email protected] or WhatsApp on 0773 266 779.
Related Topics