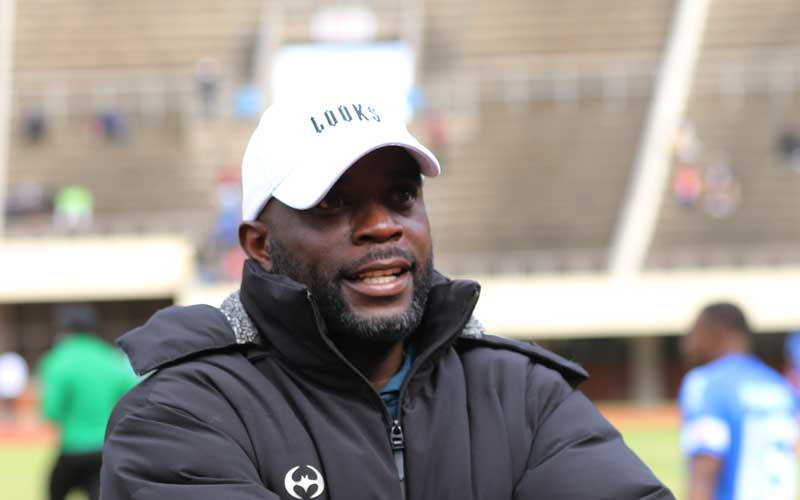 DYNAMOS coach Tonderai Ndiraya is waving a defiant placard insisting his team can still bag the ultimate prize of domestic football despite dropping two points against army side Black Rhinos on Sunday as the league marathon staggers towards the end.
With log leaders FC Platinum emerging 2-1 victors away to WhaWha earlier on Saturday, the Glamour Boys badly needed a victory against the army side to close the gap.
And they had done just that after racing into the lead in the first minute courtesy of Emmanuel Paga but a horrendous mistake by goalkeeper Taimon Mvula in the dying moments undid their hard work to eventually settle for a share of the spoils.
The draw left them trailing the log leaders by eight points. Ndiraya though remains optimistic and believes with seven matches left in the campaign, they can still catch up with the leaders and be crowned Zimbabwean champions for the first time since 2014.
"Yes we drew, we can take the point and move forward. We still have 21 points to play for. We still have seven games and we have some chances. We have to go and reorganise ourselves and move forward. The focus is now on our next match against FC Platinum in the Chibuku Super Cup. We have to be strong and fight on two fronts," said Ndiraya.
Asked whether playing after their rivals have played was putting pressure on them, he said: "We have to focus on what we can control. We have to focus on winning. We have to focus on ourselves to get the points. Psychologically, it is difficult to play after your rivals have played. We have seen this happening the world over. It's only in the last few games where we play at the same time. We have to do with what is there and what is there is that we are playing after our rivals have played. But I am happy we have been fighting on two fronts despite the journey we have travelled. I don't know perhaps we will also get the chance of playing before our rivals. We will wait to see what happens in future," he said.
The Harare football giants will face another big test when they host FC Platinum in the quarter finals of the Chibuku Super Cup at the National Sports Stadium on Sunday.
While Dynamos still have some chances in the championship race, they are also eager to win the premier knockout football tournament in the country. And their meeting with FC Platinum at the weekend presents an opportunity to prove they can mount a serious challenge on two fronts.
Follow Henry on Twitter @henrymhara
Related Topics