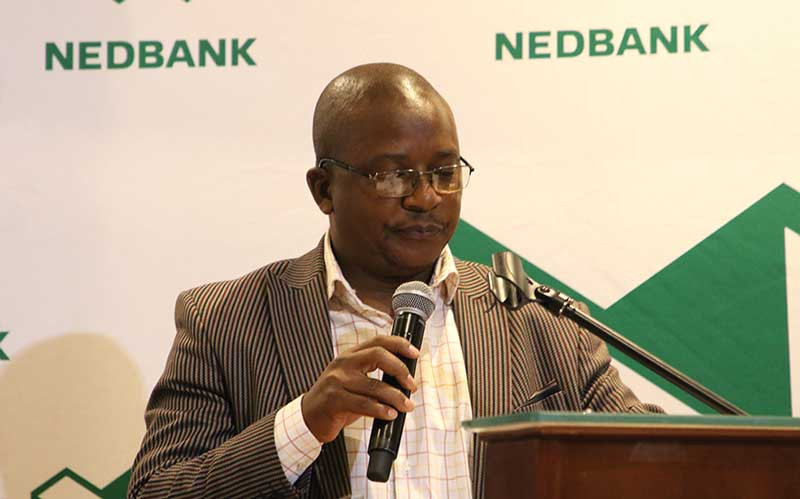 NEDBANK has injected US$15 000 into this year's edition of the Tour de Great Dyke event scheduled for the end of October.
The cycling event, which debuted in 2016, is organised by Zvishavane-based community radio station YAFM in partnership with new title sponsors Nedbank and platinum mining companies — Unki, Mimosa and Zimplats.
A novel three-day cycling event, the Nedbank Tour de Great Dyke will kick off from the Zimplats Complex on October 27 and will see professional and amateur cyclists cover over 300 kilometres that will see the cyclists pass through Chegutu, Kadoma, Kwekwe, Gweru, Shurugwi and ending in Zvishavane.
Over 100 cyclists are expected to participate in this year's event that is running under the theme Riding for sustainability.
"We have got a partnership with YA FM and we have worked with them in the past and the chairman came to share with us the concept and the vision so there was a convergence because we are also in the same market where we enjoy customers from the same community the Midlands," Nedbank's executive head of sales and origination Heresy Herry told NewsDay Sport on the sidelines of the partnership launch event in Harare yesterday.
"Wellness is a very big thing for us. You find that there was a gap in investing in the health of a lot of the corporate employees. We also found that we were also aspirational to get cases of talented youths coming from within those geographies, areas like Senga, Mkoba, Mtapa that's in Gweru, Kwekwe you have got Mbizo and Makwasha in Zvishavane and have a pathway being created for them to showcase their talent and hopefully see themselves not only ending at the Tour de Great Dyke but also even globally to be able to minister to the world what they are made of," he added
Guest of honour, Mines deputy minister Polite Kambamura applauded the partnership.
"This is a great initiative and this is quite encouraging as it demystifies the colonial mindset that cycling is for whites only. Events like these prove that we have great mindsets who are prepared to break barriers," he said.
The Tour de Great Dyke was launched in 2016 to promote miner wellness, love for the environment as well as to raise awareness of the investment opportunities in the Great Dyke.
YAFM's Munyaradzi Hwengwere while speaking at the same event, applauded Nedbank's support towards the initiative saying it has upscaled the Great Dyke.
"The value of the Great Dyke has been upgraded. This is an investment. We are extending an invitation to this cause. We need you to come and support us. This is a unique feature and we can take this far. If we want Zimbabwe to be successful we have to join hands and work on it," he said.
Follow us on Twitter @NewsDayZimbabwe
Related Topics