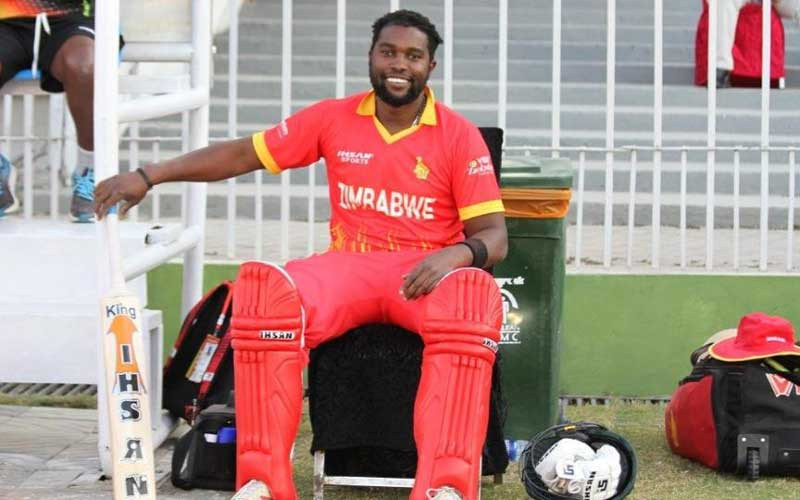 FORMER Zimbabwe cricket team captain Elton Chigumbura has backed his young Lions side as they begin their quest for a domestic double in the Zim Domestic T10 Cup campaign, which gets underway at Harare Sports Club today.
Lions, which is made up of mostly young players from the Elton Chigumbura Academy, will head into the inaugural T10 League full of confidence following their success in the National Premier League (NPL) T20 Blast.
They secured a narrow three-run victory against Westside in the final three months ago and will be one of the teams to beat in the upcoming competition which will see the eight participating clubs squaring off against each other twice before the top four teams qualify for the semi-finals.
The eight teams participating in the tournament are Gladiators, Lions, Takashinga Patriots I, Takashinga Patriots II, Harare Kings Cricket Club, Great Zimbabwe Cricket Club, Bulawayo Athletic Club and Westside Cricket Club.
Three matches will be lined up on all nine match days starting today, with the Chigumbura-coached Lions taking on Gladiators in the opening match at 1130 hours followed by two more ties.
The other matches scheduled for the opening day of the tournament will see Takashinga Patriots I taking on Harare Kings, while Takashinga Patriots II clash against Masvingo-based Great Zimbabwe Cricket Club.
And Chigumbura, who has been enjoying his transition from playing to becoming a coach told NewsDay Sport yesterday that his charges are relishing the opportunity to showcase their talent in the new competition.
"Obviously, we are looking forward to the Zim Domestic T10 League, it will be a different format but it's still cricket. Our plan is to stick to our principles which brought us success in the NPL T20 Blast," Chigumbura said.
Chigumbura's charges are fresh from a tour of India, where they played some tough matches against local academy sides and he is hopeful that the Indian experience would serve them well during the Zim Domestic T10 competition.
"The tour of India went well. It gave the players an opportunity to play against tough opposition in very difficult conditions. It was a big boost for their confidence and everyone is raring to go. We plan on playing good cricket and everyone has been working hard towards that goal, if we manage to win again it would be great because we know the competition is going to be tough. All the participating clubs have strengthened their squad by signing new players, while national team players will also be joining the different clubs, so it's not going to be easy, but we will do our best," he added.
There will be a total of 27 matches in the tournament which runs until September 18, with all games set to be held at the Harare Sports Club.
The league stage matches will end on September 16, with the top four sides squaring off in the semi-finals, slated to take place on September 18.
The final of the Zimbabwe Domestic T10 Cup will also take place on September 18 once the identity of the winners of the semi-final ties are determined.
Follow Daniel on Twitter @danielnhakaniso
Related Topics