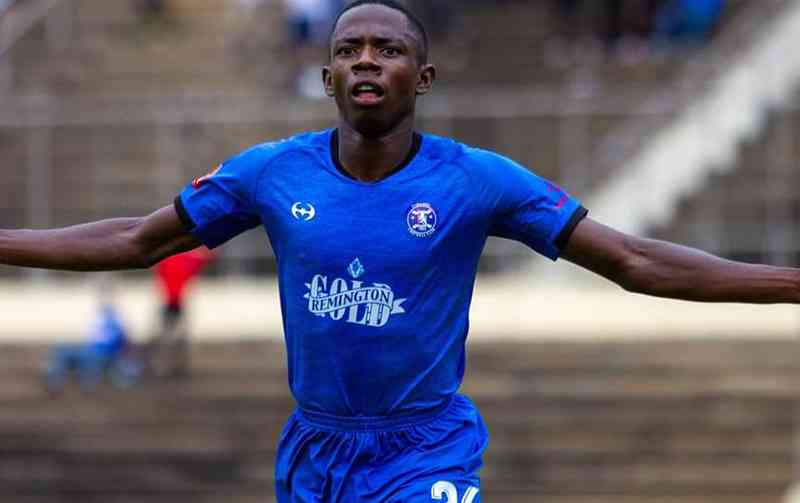 DYNAMOS star Bill Antonio is excited at the prospect of moving to Europe after it emerged yesterday that he had made the grade at Belgian side Kv Mechelen.
The former Prince Edward High School student, who turns 20 tomorrow, is expected to sign with the Antwerp-based club next week having impressed during a trial stint last month.
Antonio, who is on loan at Dynamos from Prince Edward Football Academy, left the country last night for Brussels where he is expected to sign a contract upon passing medicals scheduled for this weekend.
Finer details of the deal were still sketchy yesterday, but sources confided to NewsDay Sport that KV Mechelen is offering a five-year deal.
He bid farewell to teammates and the Dynamos technical team led by coach Tonderai Ndiraya at the team's training base in the capital yesterday.
Speaking to the media afterwards, Antonio said he was excited to start a "new chapter" in his rising career, urging other youngsters who dream of playing in Europe to work hard.
If the deal materialises, the winger will be the first player from Dynamos to be signed straight into Europe since Moses Chunga's move to Belgium from Dynamos in the late 80s.
"In everything you do, you have to put God first and everything will fall into place," Antonio said.
"It's a great achievement for me to go straight from Zimbabwe to play in Europe. All I have to say to the Dynamos family is thank you for all the support. Everyone including the media were supporting me, everything was just incredible. I hope where I'm going I will never forget where I come from, the Dynamos family for what they have done for me especially the fans who are the twelfth men."
A darling with Dynamos supporters, Antonio will miss the club's league match against Harare City on Sunday, an occasion which he had wanted to use to bid farewell to his fans.
"Playing in the all blue kit is something that every youngster or every local footballer wishes for. Playing for the Glamour Boys at a young age was something that was beyond my imagination, but through God everything was possible. In life there are many chapters and I'm starting a new chapter as I head to Europe. I hope to keep on working hard. I'm really excited about this prospect and hoping everything will work as per God's plan."
Only a handful of other players have moved from the domestic league straight to Europe, notably the legendary Peter Ndlovu and recently Marvelous Nakamba and Tino Kadewere.
"God never disappoints, so they (other youngsters) should just put in the work and be attentive at training," Antonio urged.
"My move shows that everything is possible, it's just your belief and the effort that is needed and everything becomes possible. It's possible to go straight into Europe," he added.
Dynamos chairperson Isaiah Mupfurutsa confirmed Antonio had made the grade at Kv Mechelen, but refused to give more details.
"When all things have been concluded we will issue an official statement," Mupfurutsa said.
"We don't want to rush and say things that might jeopardise the process. But one thing I can tell you is that he made the grade and the club is interested in him. There are still discussions happening, which details we are not able to divulge at the moment," he added.
The Belgium league transfer window closes midnight Tuesday.
Antonio, who is in his debut season in the topflight league this year, was invited for trials by Kv Mechelen in July following some top performances at Dynamos where he had scored three goals and provided four assists in 12 appearances.
He charmed the Mechelen coaches after scoring three goals in the four matches that were arranged specifically to assess him.
Follow Henry on Twitter @henrymhara
Related Topics