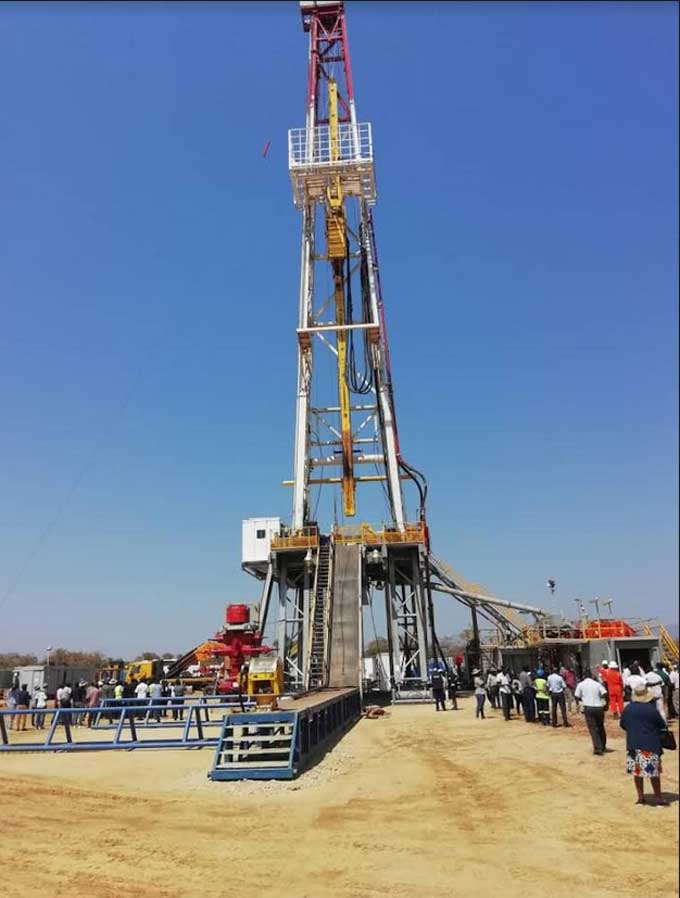 BY SHAME MAKOSHORI   Australia headquartered oil and gas explorer, Invictus Energy, on Friday revealed that it will start sinking the first of two planned test wells in Zimbabwe's Cabora Bassa oilfields early September  after several delays.
The Mukuyu 1 test well had first been slated for the final quarter of 2021, but the world was at the time still battling to forestall pandemic waves, which crippled global supply chains and unsettled investment flows across regions.
In addition, Exalo, the rig that has been given the mandate to deliver what would be Zimbabwe's first oil well, was undertaking similar adventures  off the Tanzanian coast, before being held up by customs authorities in that country in a yet to be explained hold up.
The Australia Stock Exchange listed junior would be injecting US$16 million for the Mukuyu 1 operation.
Invictus vice-chairman Joe Mutizwa told journalists on the well site that Mukuyu 1 would be "game changing and transformational".
Mutizwa said that dream would only become a reality if Exalo strikes gas or oil as it drills 3,5 kilometres down in an operation projected to last eight weeks.
The US$16 million will bring total expend for the 100 000 hectare asset to US$32 million in cumulative  expenditure since the firm gained exclusive rights to  explore the Zambezi in 2017, officials said.
The operation has in the past few weeks received a boost following Exalo's arrival.
At the well site about 15 kilometres north west of the Mahuwe Growth Point in northern Zimbabwe, shareholders said they were anxious to find if promising exploration data at hand would end with oil gushing out.
On Friday at least 85% of Exalo had been assembled at Mukuyu 1.
It towered defiantly above swaths of Mopani woodlands at the heart of boundless jungles, as Paul Chimbodza, managing director at Invictus's local partner Geo Associates,  described it as a "monster".
"We don't know what is underground until this rig does its work," Chimbodza said.
"But the seismic scan holds structures that we believe are hydrocarbons and hydrocarbons include both oil and gas.
"We hope to  start our first spud (drill)  by the end of this month or the first week of September."
He projected that investors would inject US$100 million before the first oil or gas oozes over the ground.
"The logistics of bringing the equipment is big,"  Chimbodza said.
"There is still some equipment that is being flown in.
"We are seeing a bit of delays, but we are planning to start at the end of this month or during the first week of September.
"The cost of drilling Mukuyu 1 is about US$16 million. We have managed to extend the ground footprint of where we want to explore.
"We are going to drill a second well, which we have named Baobab.
"It will be shallower and we will drill it at about US$10 million."
"Results (of five years of exploration) are saying go to the next stage."
He added: "They (results) are not saying don't waste your money.
"We have been waiting for a long time, but eight weeks is not long to wait.
"This is a first for Zimbabwe. We don't know of any other site that has been drilled for oil and gas in Zimbabwe."
Related Topics