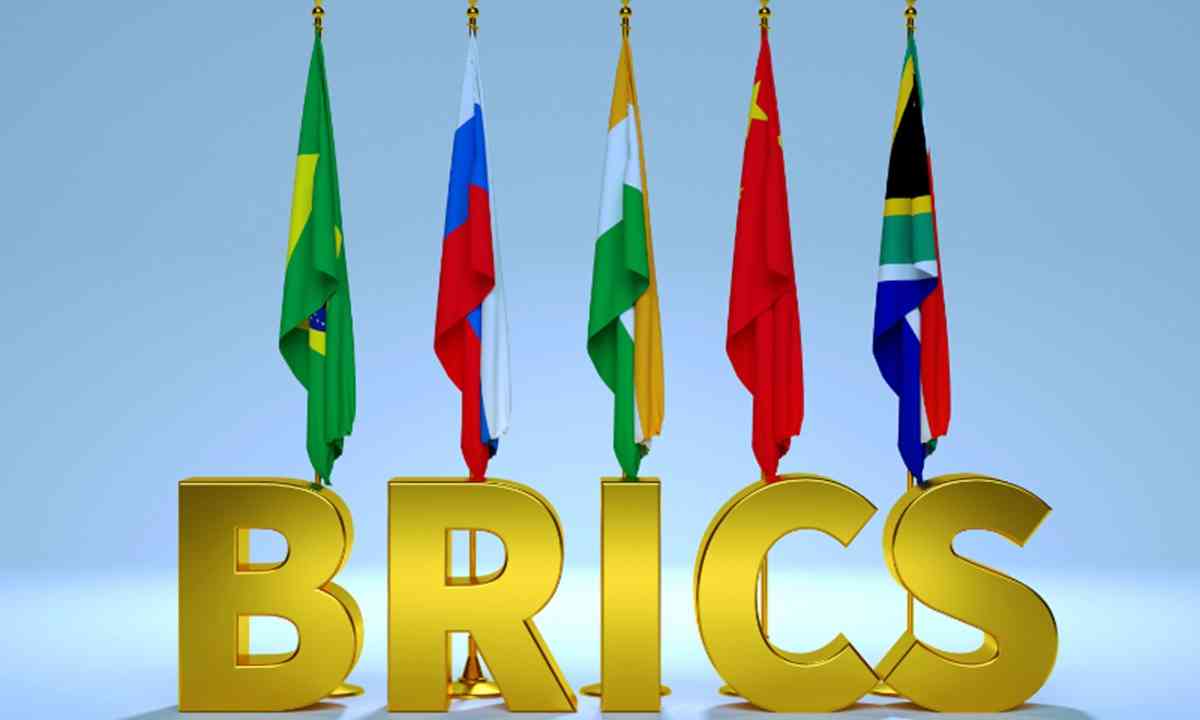 IN an effort to reorganise the world order and provide a counterweight to the United States and its allies, the Brics group of rapidly developing economies has announced the inclusion of six new members.
Jim O'Neill, a Goldman Sachs economist, first used the term "Bric" or "the Brics" in 2001 to refer to a group of rapidly growing economies that he anticipated will collectively control the world economy by 2050.
Iran, Saudi Arabia, Egypt, Argentina, the United Arab Emirates, and Ethiopia will join the current five members - Brazil, Russia, India, China, and South Africa - at the start of next year, according to a summit held last week in Johannesburg.
The expansion was regarded as "historic" by China's president, Xi Jinping. He has been a key proponent of admission of new members, presenting an expanded Brics as a way for the global south to have a bigger voice in global affairs.
In today's international politics, so-called "middle powers" have a far larger percentage of overall global influence. The Brics are frequently regarded as a critical area for such powers, particularly non-Western states from the Global South.
However, it is unclear how the expansion will considerably increase the group's weight on the world stage.
Analysts say it will depend on how much it can act in concert, and the new members have made it even more diverse, with a mix of powerful autocracies and middle-income and developing democracies.
Brics is a significant source of foreign direct investment in critical industries, such as mining, automotive, transportation, clean energy, financial services, and information technology.
These investments and projects result in substantial job creation. Trade and joint investments, including the identification of new business prospects, are examples of mutual investments.
Vladimir Putin did not attend the three-day summit in person because he is wanted for war crimes in Ukraine by the International Criminal Court, but the Brics expansion gives him a symbolic victory as he battles a US-led campaign to isolate his government in order to make it withdraw and put an end to the war.
Putin and Xi won by allowing Iran to join, giving the organisation a more anti-Western slant. Iran was seeking a way of evading sanctions. They triumphed against the other members' more circumspect strategy, which is to depict the group as non-aligned.
The group's sole low-income nation is now Ethiopia. Abiy Ahmed, the country's prime minister, called it "a great moment" for his nation.
The group had received formal applications from nearly two dozen nations, but only five of the current members could agree to admit a candidate.
Membership is a potential lifeline to escape the worsening economic crisis for Argentina, which is now experiencing severe difficulties. Alberto Fernández, its president, claimed that it constituted a "new scenario" for the nation.
We increase our potential for entering new markets, consolidating existing ones, bringing in more investment, creating jobs, and increasing imports, according to Fernandez.
Last week's expansion announcement was attended by United Nations Secretary-General Antonio Guterres, underlining the bloc's expanding importance. He underlined Brics' long-standing requests for the United Nations Security Council, International Monetary Fund, and World Bank changes.
"Today's global governance structures are a reflection of yesterday's world," he says.
"For multilateral institutions to remain truly universal, they must reform to reflect today's power and economic realities."
The Brics members have drastically varied economies and governments with frequently divergent foreign policy aims, challenging the bloc's consensus decision-making model.
Despite having 40% of the world's population and a quarter of global GDP, internal disputes have long hampered Brics' hopes of becoming a major global player.
It has long been chastised for failing to live up to its lofty goals.
For example, its member countries' repeated intention to wean themselves off the dollar has not materialised.
And its most tangible result, the New Development Bank, is now in trouble due to sanctions imposed on its founding shareholder, Russia.
Denhere is an investigative journalist.
Related Topics