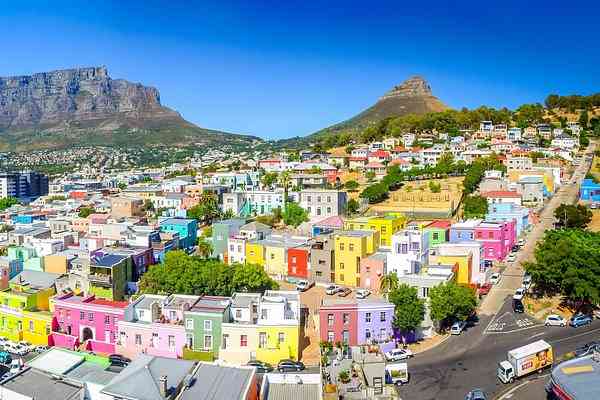 A SMART city's major purpose is to use smart technologies and data analysis to optimise city functions and boost economic growth while also increasing people' quality of life.
The value of technology is determined by how it is applied rather than by how much technology is available. The smartness of a city is determined by a number of factors, including a technological infrastructure, environmental initiatives, effective and highly functional public transportation, confident and progressive city plans, and people's ability to live and work within the city using its resources.
Building and creating inclusive, liveable, and sustainable urban places is a vital development objective, according to the United Nations, as evidenced by the Global Centre's introduction of a dedicated smart cities initiative.
Smart cities use technology and innovation to improve the urban environment, resulting in higher quality of life, increased prosperity and sustainability, and more engaged and empowered inhabitants. Singapore, the Global Centre's home, has long been recognised as a premier smart city. In general, digitisation is a fundamental driver in enhancing people's lives and livelihood
The notion of smart cities dates back to the 1960s and 1970s, when the United States Community Analysis Bureau began collecting data, directing resources, and issuing reports in order to guide services, minimise calamities, and alleviate poverty.
This resulted in the development of the first generation of smart cities. Technology suppliers delivered the first generation of smart cities to comprehend the consequences of technology on daily living.
Two-thirds of the world's population is predicted to reside in cities by 2050. Given the size of the number, you may be curious about the characteristics of the liveable cities.
Africa, while some African towns stand out and routinely score highly on international indices, these cities lack what we consider to be "smart" infrastructure.
Clearly, there are many different ways to define a smart city. But which interpretation would everyone agree with? Digital! Some African cities are lacking in it.
Cities must utilise their scarce resources as efficiently as possible, ensuring that they are distributed wisely and eliminating waste.
Local governments must minimise and adapt to the effects of climate change, particularly air pollution, by developing sustainable mobility systems and strengthening their resilience to these and other issues.
Urban areas are the closest administration to residents and have the most ability to establish inclusive communities. Innovation can improve fair access to public services, empower citizens, and increase security and safety.
To remain at the top of the rankings in the next years, Africa needs to launch a digital urban planning revolution.
African governments must avoid using outdated, overloaded websites and platforms.
Data, simplicity, collaboration, and accessibility are critical components of building a smart city, thus the technologies used to supply inhabitants with the necessary information must be enhanced. Furthermore, government involvement must be expanded in order to foster trust in the platforms being used. Without this, any platform that is introduced will be rendered ineffective.
Many cities' urban development has clearly progressed without a significant structural upheaval. This has resulted in overcrowding and hazardous and violent areas.
On top of pre-existing platforms, cities such as Cape Town, Rabat, Cairo, and Tunis are implementing new technologies that other cities might greatly benefit from.
People who do not use artificial intelligence in their daily lives are falling behind in this day and age. We believe that the same may be stated for urban planning.
The task is to prepare for this reality by making cities more resilient, inclusive, and safe. The smart city paradigm has the potential to improve African wealth.
Despite the numerous hurdles, there are several real examples and more in the works that aim to attain this goal.
The accelerating growth of African cities, as well as their disproportionate consumption of physical and social resources, are unsustainable, as are the traditional systems on which cities rely for resource delivery.
The quality of Africa's future cities will determine its future. By 2025, it is expected that more than 20-50 African cities will be designated as Smart Cities. Several smart city pilots are currently planned across the continent.
A smart city allows for the effective management of municipal infrastructure such as water, sanitation, roads, stormwater, and electricity. Municipalities in Africa have tremendous issues when it comes to infrastructure management.
Smart city environments automate field data collecting in the natural environment, such as air quality, rainfall, energy use, and garbage management. Environmental monitoring data analysis can lead to action that reduces GHGs and creates a healthier planet.
Although occasionally complex, the underlying technology and innovation that drives every smart city programme is frequently the simplest component. Smart city failures are frequently caused by organisational culture, problems in accomplishing behaviour change, a lack of technical knowledge and leadership, and a solitary concentration on technology - rather than the requirements and reality of users and anticipated objectives. These risks can be reduced or eliminated by experienced smart city professionals.
The success of a smart city relies on the relationship between the public and private sectors as much of the work to create and maintain a data-driven environment falls outside the local government remit. For example, smart surveillance cameras may need input and technology from several companies.
Aside from the technology used by a smart city, there is also the need for data analysts to assess the information provided by the smart city systems so that any problems can be addressed and improvements found.
After decades of years, the vast majority of people will flee the countryside and flock to cities in pursuit of better living standards. The profile of Africa's cities will change indefinitely, posing a significant challenge to policymakers in harnessing these dynamics for sustainable and inclusive growth.
But there is some good news. According to history, population density is necessary for economic development, and urban expansion is a necessary precursor for fast growth: 'Long-run growth necessitates an efficient system of metropolitan centers producing industrial goods and high-value services, as well as transportation networks connecting national economies to regional and worldwide markets.'
Denhere is freelance journalist. [email protected]
Related Topics