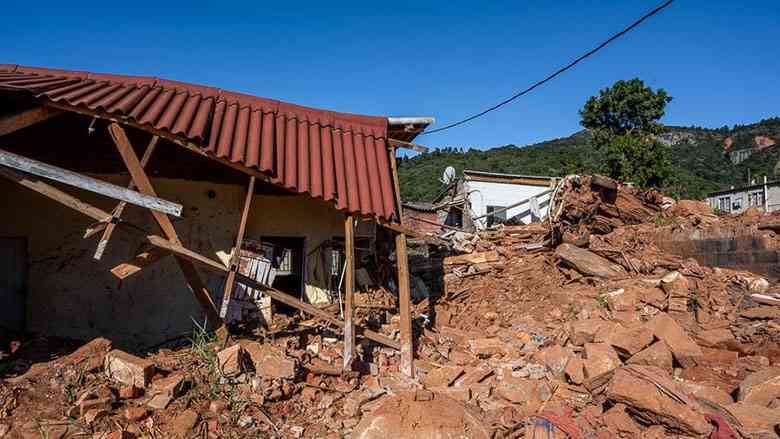 A DISASTER is a sudden catastrophe that causes disruption to a community exceeding the ability of the community to cope often leading to suffering or loss of life and livelihoods.
Disasters are caused by natural or man-made induced hazards and their frequency and impact is likely to increase in the coming years due to increased vulnerability and natural hazards.
Disaster preparedness is defined as a set of measures undertaken in advance by governments, organisations, communities and individuals to better respond and cope with immediate aftermath of a disaster with the aim of reducing loss of life and livelihoods.
It is an important element of disaster risk management which compliments prevention and recovery. Disaster preparedness weakens the impact of a hazard, enhances effective response, timeliness, quality of operations and reduces the extent of needs in the event of a disaster.
With the increase in disasters due to climate change and environmental degradation among other factors, a number of populations are more prone to disasters.
The world is experiencing a number of natural disasters such as earthquakes, cyclones which have been intertwining with conflict and fragile situations, further worsening the situation in a heavily contested world.
While the world was battling with other disasters it was affected by the Covid 19 pandemic crisis which made governments to promptly take the initiative to prepare for a crisis, making it difficult to extend their support to other countries while they are dealing with their own issues.
In in the past decade Zimbabwe mainly experienced slow on set disasters such as drought, however there has been an increase in rapid disasters such as cyclones and floods. The humanitarian landscape has changed and disasters have become more protracted and complex. The recurrence of disasters in disaster prone areas makes the communities more vulnerable.
Organisations providing support towards humanitarian action are overwhelmed due to the number of disasters across the world with donors overstretched. The SENDAI Framework for Disaster Risk Reduction (2015 -2030) is a major development agreement for member states to provide actions that protect development from the risk of disasters.
The framework emphasises the importance of preparedness, anticipatory risk management and the need to involve stakeholders in reducing disaster risk. There is need to protect people from risk and impact of disasters, and ensuring that marginalised groups are not left behind and participate in disaster preparedness.
Priority 4 of the framework stipulates the need to enhance disaster preparedness for effective response and to build back better in recovery, rehabilitation and reconstruction.
The Sendai Framework aligns to the 2030 agenda agreements including the Sustainable Development Goal (SDG) 3 on climate change which promotes the need for disaster preparedness.
In Zimbabwe the national policy for civil protection highlights the need for every Zimbabwean to assist in averting the effects of disasters.
In line with the Civil Protection Act of 1989 and its amendments 1992/2001, it is the responsibility of the government to initiate disaster preparedness measures through the various structures within the local administration. The department of Civil Protection under the Ministry of Local Government, Public Works and National Housing has the mandate to coordinate disaster management in collaboration with stakeholders from national level to local level.
In addition, the department of Civil Protection in Zimbabwe manages a disaster fund which is financed by the Central Government, however more often the fund is not adequate given the frequency and magnitude of emerging disasters. Efforts are being made to review the current legislation in order to align to best practice, build national and community resilience, strengthen funding and response mechanisms.
The following actions complement disaster preparedness:
For humanitarian action to be effective, a people centred approach is recommended as it builds the resilience of communities. Simple initiatives go a long way in building the resilience of communities to respond and cope in the aftermath of a disaster.
This requires the participation of the affected people and communities because the affected people and the first responders have the capacity to manage risk.
An early warning system is an integrated system that monitors a hazard or threat and takes into account forecasting, risk assessments that inform the message to be communicated to individuals and at risk communities.
Early warning systems enable timely action to mitigate the hazard or disaster risk. Such systems should integrate the effort of communities and national systems.
It is therefore important to understand the composition and dissemination of information to enhance action and preparedness for response.
Anticipatory action also known as early action is taken when a disaster is imminent, either before a crisis or before a significant development in the crisis.
Usually anticipatory action is guided by agreed triggers of action or pre-determined activities based on historical analysis and risk analysis.
Interventions are provided as soon as the pre-agreed thresholds are reached thereby reducing the vulnerability of a community.
Anticipatory action is often informed by an established early warning system and humanitarian actors should collaborate to avoid duplication of efforts.
The risk informed approach addresses the needs and risks that a community may face thereby risk proofing humanitarian response interventions.
An evidence based periodic risk assessment and analysis should be conducted to enable potential and existing risks to be identified and analysed before a disaster. The risk informed approach forecasts on potential risks and the probability of the occurrence.
Communities should be involved in the risk assessment, ensuring that marginalised groups are not left behind.
The approach should not be generalised but should be context specific in order to inform decision making. Humanitarian interventions should be designed on the understanding of risks and implemented to reduce the risk.
The crisis modifier provides for early action which is timely, flexible and immediate lifesaving. The crisis modifier is triggered in a protracted crisis or when a crisis deteriorates.
The crisis modifier is an internal funding mechanism that takes the following models: modifying existing budgets, accessing the central emergency response fund and ring-fencing contingency budgets.
The different actions are not a panacea for all emergencies, however it is important to understand the scope, frequency and occurrence, risks and vulnerabilities of disasters which impact communities in order to plan and respond effectively.
Zimbabwe should evaluate the hazards and characteristics of disasters to inform disaster management.
While planning for emergencies is done at different levels, society needs to be informed about the risks. Localisation of humanitarian capacity is sustainable and will build the resilience of communities.
There is need to strengthen preparedness as a strategy for effective response in humanitarian action and the government should provide resources to strengthen capacity in disaster preparedness.
This will enable the humanitarian teams to effectively and efficiently respond to build the resilience of communities and reduce the impact of disasters.
The participation of Zimbabwe in global platforms will promote best practice and enhance cooperation in disaster management.
Tigere is a development practitioner and writes in her personal capacity. These weekly New Horizon articles, published in the Zimbabwe Independent, are coordinated by Lovemore Kadenge, an independent consultant, managing consultant of Zawale Consultants (Pvt) Ltd, past president of the Zimbabwe Economics Society and past president of the Chartered Governance & Accountancy Institute in Zimbabwe (CGI Zimbabwe). — [email protected] or mobile: +263 772 382 852.
Related Topics