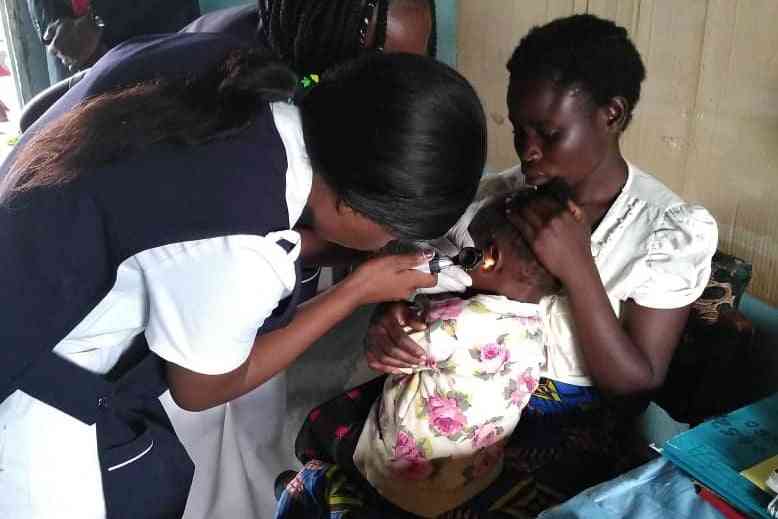 March 3 is World Hearing Day (WHD) and Zimbabwe joins the rest of the world in commemorating the day under the theme "Ear and Hearing Care for All".
A person, who is unable to hear as well as someone that has partial ability to hear sound, is said to have hearing loss. The hearing loss can be mild, moderate, severe or profound, which can affect one or both ears.
Hearing impairment is a silent disability and more often ignored by policy-makers and communities. Unlike physical or visual disabilities, hearing impairment has silent symptoms that affect all ages and their functionality. Hearing loss affects communication, quality of education, interaction, mental health and well-being further leading to economic loss.
Children, who experience hearing loss, need to be supported in order to learn and achieve their full potential. The world has become virtual and relies more on the ability to hear. The World Health Organisation (WHO), World Report on Hearing (2021) estimates 1,5 billion people to have hearing loss, which is likely to increase to 2,5 billion by 2050.
Over 400 million people, including 34 million children live with disabling hearing loss. More than 1,1 billion young people are at risk of permanent hearing loss due to loud music or sound. This requires behaviour change to protect their ears through monitoring and limiting noisy activities or loud sounds.
It is also known that many causes of hearing loss can be prevented and these include; ear diseases and infections, ototoxic medicines, nutritional deficiencies and smoking.
The World Report on Hearing recommends cost effective public health measures to address hearing loss guided by the acronym "H.E.A.R.I.N.G".
Hearing screening and intervention is imperative for addressing hearing loss for those at risk. Infants and children are at risk of hearing loss mainly due to disease and infections. While adults are mainly at risk due to recreational and occupational noise.
Therefore, there is need to facilitate hearing screening programmes targeting new born babies, infants, children and adults taking into account at risk categories.
Ear disease prevention and management requires ear diseases and infection to be treated at the earliest stage to avoid complications, hearing loss or deafness. Diseases, such as otitis media are common among adolescents and adults, they can be treated and the impact mitigated through timely measures.
Administering immunisation is one way of preventing ear diseases and infection. Ear and hearing care services should be made available at all levels of care (primary, secondary, tertiary) in order to supportthe identification, treatment of diseases and surgery.
In addition, ear and hearing care services should be integrated into the primary health system. The training of health personnel is a necessity for providing quality ear and hearing care services.
Access to technologies and maintenance is one of the biggest challenges. Access to quality, affordable hearing aids and other assistive technology will enhance the quality of ear and hearing services. Adequate technology, rehabilitation and health care services enable people with hearing loss to participate on an equal basis as others.
Although there has been significant progress in the development of high-end technology in the past decade, the availability of affordable assistive technology in low and middle-income countries is limited, making assistive devices a luxury and not a necessity.
Rehabilitation services enable people experiencing hearing loss to access services in the form of counselling or speech and auditory therapy to enable the reduction of hearing loss induced deficits, such as participation and quality of life.
Health facilities should be equipped with audiology equipment and where possible, audiology booths can be decentralised in schools and supported with the relevant personnel to increase access.
Improved communication is key in addressing the challenges experienced by people with hearing loss. Many children with hearing loss are born to parents, who can hear thus the need to improve parental awareness, as these parents need to learn how to communicate with their children.
Zimbabwe adopted sign language as one of its official languages, however, like any language, effort should be made and training provided to make use of the language. Sign language learning and interpretation services should be made available in education and health centres including other public facilities.
Captioning services during trainings or professional settings will enhance access to information by those with hearing loss. Such services should be widely accessible. People with hearing loss need to receive the necessary attention in times of humanitarian crisis.
Their involvement in disaster preparedness initiatives is a necessity and will ensure they are not left behind when disaster strikes.
Noise reduction in the form of occupational, recreational or environmental sound is a major risk and contributor towards hearing loss. It is important to adopt global standards for safe listening devices and regulate safe listening around the environment. It also entails promoting programmes to influence behaviour and adoption of safe listening practice.
Greater community engagement is a catalyst for influencing change. In order to change the behaviour and attitude towards hearing loss and the causes, communities need to be engaged in raising awareness and promoting positive ear and hearing health care practices. Working with organisations of people with disabilities in particular organisations representing people, who are hard of hearing or deaf will strengthen the advocacy efforts in addressing the stigma associated with the hearing loss.
Hearing loss should not be ignored; ear and hearing care should be prioritised and made accessible. Integrated people centred ear and hearing care will enable the participation of communities in defining the health policies and services.
Experience shows that many children and adults suffer from ear conditions without seeking medical attention. While some individuals assume the child will outgrow the ear infection it leads to hearing loss or complications.
The use of home remedies and traditional medicine to treat ear infections is still common. Through integrated people, centred ear and hearing care, individuals and communities will be empowered to understand ear conditions and made aware of hearing care needs in order to promote acceptance of services. The ultimate goal is to strengthen the primary health care system and access ear and hearing care services closer to home.
Research and evidence will enhance the planning of ear and hearing care interventions and strengthen the primary health system. It is important to promote and develop products that can be adapted and used. Special attention should be given to research and innovation in the development of affordable assistive technology that matches the country needs.
Health financing models should also consider access to health technology and services to ease the burden. The challenges presented with inadequate ear and hearing care services require public health attention and financing to enable the achievement of universal health coverage.
Tigere is a development practitioner and writes in her personal capacity. These weekly New Horizon articles, published in the Zimbabwe Independent, are coordinated by Lovemore Kadenge, an independent consultant, managing consultant of Zawale Consultants (Pvt) Ltd, past president of the Zimbabwe Economics Society and past president of the Chartered Governance & Accountancy Institute in Zimbabwe (CGI Zimbabwe). — [email protected] or mobile: +263 772 382 852.
Related Topics