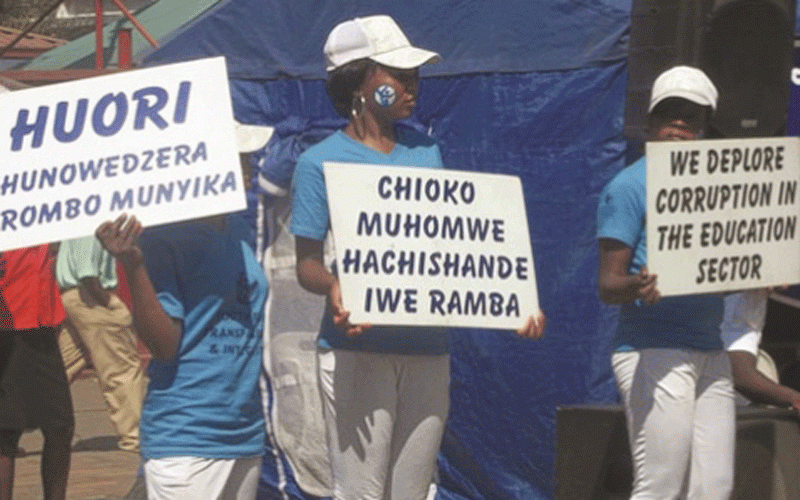 Ethics simply means the capability of an individual to distinguish between what is regarded as right or wrong, good or bad. Ethics is concerned with how a moral person should behave whereas values are the inner judgments that determine how the person behaves.
Values concern ethics when they pertain to beliefs about what is right and wrong. Public sector ethics arise from several different sources. These sources range from the particular ethical character of the civil service official by way of the work-internal regulations, culture of the work and public legislation, to global conventions with written norms and canons of conduct.
In all countries today there are growing expectations from ordinary citizens, business leaders and civil society that governments must establish and provide higher standards of ethicality and straightforwardness.
It should also provide honesty in the civil service agencies of government (departments, agencies, and parastatals) and central government itself.
In Zimbabwe, reports of abuse of public office have been revealed in numerous forms including the Auditor General reports resulting in the public outcry, poor service delivery and the government losing billions of dollars.
The main causes of this are attributed to indicated legislative gaps, insufficient protection for whistle-blowers, little to no implementation of Codes of Conduct and Codes of Ethics and an incapacitated anti-corruption commission which has been not able to execute its order completely.
Senior public authorities and lawmakers seem to have a lot of force and authority without any balanced governance set up.
This expectation is a result of improvement focused media awareness and public scrutiny through even the social media platforms, which air out day-to-day issues affecting the society and growing impatience by ordinary citizens and civil society, whose members want to see an end to the corrupt practices, systems of the past and need the government to be accountable for all its actions so that resources will be utilised efficiently and effectively for the benefit of the ordinary citizens in the society.
There are many probable ways of setting ethical standards and of establishing an ethics infrastructure or ethics system, which includes the following:
Application of various international codes such as the King IV and our very own National Code on Corporate Governance (NCCG).
Democratic guidelines and values. Democratic values are partly organised in political human rights and partly expressed as an ideal form of government that values its citizens and all the legal processes.
Administrative traditions maintain change depending on a country's culture but there are generally shared views as to how public servants should fulfil their duties constitutionally with answerability guided by honesty, fairness, efficiency and effectiveness.
Introducing processes to curb political and administrative corruption and methods for managing conflicts of interest.
Asset disclosures for anyone who holds a public office to do the necessary disclosures of their assets and close relatives, which helps to identify what wealth is not attributable to income, gifts and loans as some public office bearers, regardless of their political party, have become rich overnight.
Whistle-blowers' safety law to shield appropriate public interest disclosures of wrongdoing by officials.
Ethics audits to identify risks to the honesty of the most significant processes for example tendering, recruitment, promotion, discharge and discipline.
Innovative human resource management strategies, which link ethical performance with entry and advancement, ethical under-performance with disciplinary processes, as well as merit-based promotion and recruitment and lastly anti-discrimination policies.
The participation of civil society as educators and watchdog using proper guidelines and code of conduct on how they educate the society and also ensure they hold the Government accountable for their actions.
Government reform and ethics in the civil service.
Democratisation of effective communication and ethics in the public service through opening up channels of communication to all media including the online platforms. The media frequently highlights a false perception of the public sector. Corporativism, corruption, and nepotism are examples of these bad characteristics.
The actual reforms that are necessary to create an ethical infrastructure will depend on the kind of corruption problem in the country and the kind of deficiencies that exist in the integrity system of the country and there is also a need for political will to implement proposals to create strong and efficient controls. Therefore:
There is no single easy solution. It takes time to build an infrastructure that is effective and operates with integrity.
Each element is dependent on the others. Campaigners need to be aware of the operational dependencies and organisational linkages among the various components of the ethics infrastructure. Reforms must be implemented with an integrated and coordinated strategy.
The idea that ethics in the public sector must be primarily understood in terms of institutions and organisations is at the heart of much of the most recent discussion on the topic. Individual ethics and ethical behaviour are largely constructs that depend on the political climate and the administrative culture.
The majority of current civil service ethics statutes and codes of ethics for public officials and civil workers support the following minimal set of principles:
Upholding the Constitution and the laws acting in the public interest at all times and exhibiting the highest levels of professional competence, efficiency and effectiveness civil servants and public officials are expected to uphold and strengthen the public's trust and confidence in government.
Transparency — Government policy requires that civil servants and public officials use their authority and resources for the greater benefit. They ought to be prepared to defend their choices and be responsible for the choices they make.
Integrity — Public employees are supposed to make choices and act purely in the public interest, taking into account no other interests. The improper exploitation of a public service position for personal gain is considered a significant breach of duty since public employment is a public trust.
Legitimacy — The administration of laws and the exercise of administrative authority on behalf of the government, the parliament, or any similar authority is the responsibility of civil employees and public authorities. The proper public goal as established by the Parliament or their employer should be served by the legitimate impartial and fearless use of that power and authority.
Fairness — Public servants and authorities are expected to make decisions and act in a fair and equitable manner without bias or prejudice while respecting the rights of the affected population.
Being accountable as representatives and team members of the elected government, public servants and officials must promptly, carefully, respectfully, and courteously serve the legitimate interests and needs of the government, other public servants, and all citizens.
Productivity and viability — Government employees and public authorities are expected to get the best incentive for public resources sent in or through open administration and to keep away from waste and lavishness in use and the utilization of public resources.
Munodawafa is studying towards being a chartered accountant (Zimbabwe) through BDO as well as CAA where he also works as a lecturer. He holds the Chartered Institute of Governance (now CGI Zimbabwe) qualification and a Bachelor of Commerce Special Honours in Accounting with Great Zimbabwe University
Related Topics