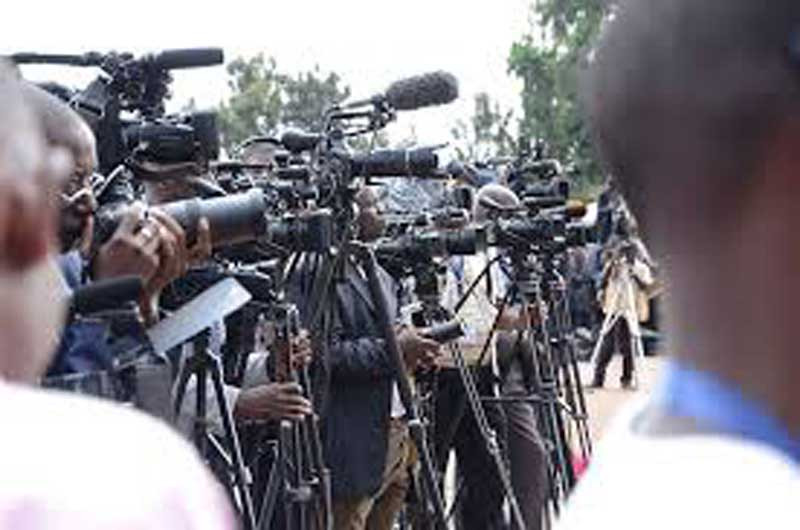 THIS year, about 62 journalists and media workers have been killed globally, according to the Committee to Protect Journalists (CPJ). Most of these have been fatally attacked in war-torn Ukraine, South America and the Middle East countries. In Africa, three journalists have lost their lives in line of duty, in what the CPJ classified as crossfire, dangerous assignment and murder. Its a grim picture.
The threats against journalists are increasing and it's worrying. This calls for heightened protection of media workers. Security for journalists is important, especially against autocratic rulers because they don't want to be held accountable. But the media has to play its role; shinning light in dark places and telling truth to power.
That's the essence of being the fourth estate. While media workers have been killed in other jurisdictions this year, Zimbabwe has a clean record. However, there are other pertinent media and free speech issues that cannot be ignored.
Free flow of information, media pluralism and independence are some of the sticking points in the Zimbabwean context. Although media freedom has relatively improved under the "Second Republic" compared to the late former president Robert Mugabe era, more can be done to allow journalists operate with limited restrictions.
In recent years, some media practitioners have been arrested, arbitrarily. Yes, there are no killings but it cannot be denied that there is egregious abuse of journalistic rights. State-sponsored predation and intimidation has seen reporters from Alpha Media Holdings, publishers of the Zimbabwe Independent, NewsDay and The Standard banned from covering government and Zanu PF functions.
There are explanations, some of them flimsy, over the frosty relations between the state and journalists working for privately-owned media houses. Even opposition political parties such as the Citizens Coalition for Change (CCC) have physically abused some journalists. Such trembling of journalistic rights is utterly condemned.
The Information, Publicity and Broadcasting Services minister Monica Mutsvangwa told the Independent this week that the government had an open-door policy on the media as President Emmerson Mnangagwa is pushing an inclusivity agenda. The minister justified her statement by quantifying the number of licenced community, commercial radio and television stations. This means more job opportunities for thousands of journalists from colleges and universities.
It's commendable. But there is a grave concern over the licencing of television and radio stations to Zanu PF appendages. More media space has to be given even to critical voices. That's the essence of democracy.
Differences in ideological inclinations is not a tag as an "enemy of the state". A former cabinet minister who dealt with the media with an iron fist labelled media practitioners as "terrorist of the pen".
That was chilling.
There is need for constitutionalism. Section 61 and 62 of the constitution, which provides for journalists' rights to freedom of expression, media freedom and the right to access to information, must be adhered to; religiously, in letter and spirit. Zimbabwe's democracy has come of age; it has been 42 years after independence.
It must now show in how civil liberties and free flow of information is promoted. Even some draconian laws which curtail media freedom need an urgent review. Rethink on the Interception of Communication Act, Maintenance of Peace and Order Act and the Patriotic Bill. We cannot fully celebrate a free press with some of the pieces of legislation. Otherwise, the gloating of media freedom by authorities is just cosmetic.
Going forward, media licencing has to be liberalised to allow journalists register themselves just like other noble professions. State control must be minimal on media registration.
For journalists, upholding ethical standards that include balance, impartial and fairness is sancrosact. Free press comes with limitations with relation to other rights. But while operating within the confines of the law, unorthodox means of accessing information and reporting must not be tolerated. However, to nurture democracy, the media landscape has scope expansion. Divergent views are healthy for democracy.
Related Topics