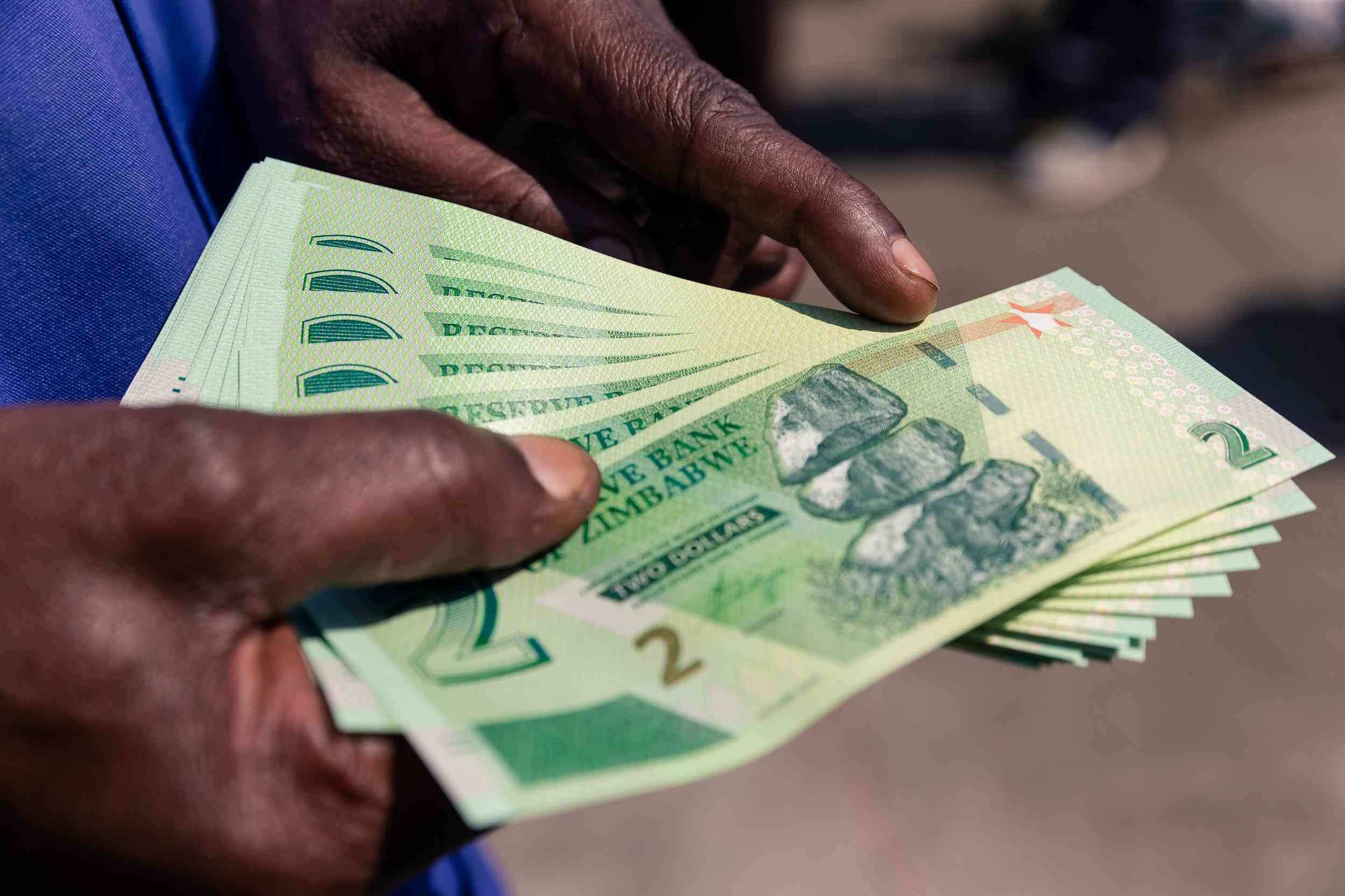 THE Zimbabwean economy needs to tap into the potential of the Cultural and Creative Industries (CCI) sector and in particular, the vast potential that exists in the film sector.
Unesco notes that that CCIs' globally generate US$2,25 trillion globally, which is about 3% of Global GDP.
More specifically, Unesco states that currently the continents' film industry employs five million people and contributes US$5 billion to the GDP across Africa, thus according to the film industry in Africa (Trends, Challenges and Opportunities 2021).
There is need to clearly position the CCI's and film in particular as a trigger of economic growth.
Opportunities in the digital revolution
Covid-19 and its attendant consequences presented rare and novel opportunities for growth of the film industry.
Physical restrictions occasioned by the desire to contain the Covid-19 epidemic resulted in the rise of innovative and technological methods, which led to the advent of a new generation of content creators who use YouTube as an alternative distribution channel, showing potential to be monetised.
This is further buttressed by Africa's youth demographic dividend.
The vastly youthful African populace has catalysed demand for online digital content.
This youth demographic in Africa has resulted in the growth of digital adaptation with an annual increase of mobile phone connections of 30% in Africa.
Africa is therefore thought to be the world's second largest mobile market (Prosper Africa).
Zimbabwe can position itself to benefit from this continent wide phenomenon of digital adaptation and the potential of audience and market building founded on the youth demographic, which is unique to Africa.
Zimbabwe has a relatively youthful population with 38% of the population being 14 and under (Zimbabwe Census Report) and a further 20% being between the ages of 14 to 24.
This population segment is a huge consumer of digital content even though no conclusive research has been done on this.
It, however, can be ascertained that, based on trends in the rest of Africa this demographic can drive digital adaptation and consumption of content.
There are, however, limitations due to the impact of poverty and unemployment on this demographic
There are, however, challenges, which need to be addressed if monetising of digital platforms by content creators is to be achieved in Zimbabwe.
The Unesco report on the film industry in Africa has specific information about all the 54 countries, which were subjected to film and audio visual baseline mapping. The following challenges were noted in terms of the Zimbabwean film industry:
Low level of broadband penetration
Limitation in payment methods for Video On (IVOD) products.
Rampant piracy which has eroded up to 75 % of potential revenue for content creators.
High cost of data
Enabling policy context
To its credit, the Government of Zimbabwe has crafted a National Cultural and Creative Industries Strategy (2020- 2030O). This blueprint is the CCI's framework for growth, development and contribution to national economic development for the next decade.
The country's flagship economic policy, the National Development Strategy 1 (NDS 1) also makes reference to the importance of CCI's to national economic growth.
Sadly CCI's are couched under the phrase @mainstreaming, which all too often leaves prioritisation to chance because it is not clearly articulated in the premium policy blueprint of the country.
CCI's being mentioned in the NDS 1 and Vision 2030 is a good starting point for the creative economy and shows much more can be done to ensure that there is Ease of Doing Creative Economy Business.
Importantly, the National Cultural and Creative Industries vision document identifies 10 pillars which are cardinal in the development of the creative economy.
In her foreword on the aforementioned document, the Minster of Youth, Sports, Arts and Recreation Dr Kirsty Coventry states that CCIs' contribute to national economic development and employment creation.
How exactly can this be done seeing that Zimbabwe only produces about 25 to 30 feature films against Nigeria's 2 500 a year for example?
It is possible and can be done if the country creates a more enabling policy environment, creation of a vibrant film commission, solid funding infrastructure and development of the industry value chain through partnerships, collaborations and bi-lateral cooperation with countries such as South Africa which have a vibrant film industry.
Film tourism
The country is in dire need of foreign direct Investment and creative/innovative economic growth strategies.
Prominent South African based film maker and director of potentially the largest ever Zimbabwean production, Bonginhlanhla Ncube, highlighted the huge potential Zimbabwe has in film tourism.
After a recent visit to the country, Ncube noted that just like Cape Town the country can leverage on the competitive film locations, which saw Zimbabwe producing a plethora of films in the eighties and 90's such as:
King Solomon's Mines
A world Apart
Cry Freedom
The Power of One
Neria
Yellow Card
If the country develops a vibrant cinema culture and ease of doing films environment, the country can attract huge international productions, which contribute to local economic development through upstream and downstream economic activities.
Downstream sectors, such as hospitality and food industry can benefit from the consumption of their products by large film crews who can shoot a film for up to two months.
Zimbabwe has potentially attractive film location, such as the Eastern Highlands, Victoria Falls, Bulawayo, and Hwange Game Reserve amongst a host of others.
Bulawayo, with its unique colonial area buildings, which can only be found there, has a lot to offer and thus become logic allocation choices.
Film has the capacity to market the country as a tourist destination of choice, as well as a film production destination of choice.
This will result in employment creation, growth of the film and tourism ecosystem, as well as increased incomes due to expansion of the film value chain.
What needs to be done?
It is commendable that the government is working on a film strategy for the country and a fairly credible film board has been put in place to craft the film road map.
Fundamental to the growth and development of the film industry in Zimbabwe are the following:
Ease of doing film business – ease of doing business is about the pace of decision-making processes relating to licences, permits, authorisation etc. It is critical for regional level film commissions to be set up as one stop centres to accelerate fill production, distribution and marketing processes. This will attract potential investors and funders to the film industry.
Incentives for film funding – local film producers can be offered incentives to produce films including tax waivers for local productions that show potential to create employment.
Funding and investment – this is one of the pillars of the National CCI's strategy. Film is an investable, exportable and bankable product that can generate millions of dollars if properly managed. Currently there is little to no funding for film from government, nom-governmental organisations (NGOs) or the private sector due to perceived high risks involved in film production. Without adequate investment or funding, the sector will not, and cannot grow. The film industry offers tremendous return on investment for potential funders, but these returns can only be realised if there is sufficient investment and funding. CCIs' do have the potential to be a driver of economic growth due to the huge demand for local content and the huge appetite for entertainment products.
Improvement of ICT infrastructure, especially broadband penetration to enable digital adaptation.
Conclusion
It must be realised though that, the rapid growth of the film industry in the eighties was due to the fact that government was providing budgetary support for the film industry, but this support dwindled after the economic crisis of the post structural adjustment era.
In the 1990s, the entry of an NGO namely the Media for Development International (MFDI) supported the production of the hit Neria in 1993.
Sadly, MFDI relocated to Tanzania in the year 2000.
In spite of these challenges Zimbabwe must re-configure film funding and investment in order to unlock the potential of CCI's and their capacity to contribute to the country's GDP.
Nkomo is a writer and producer. He is the executive producer of the Ziyanda Film and head of Ramatsatsi Productions.
Related Topics