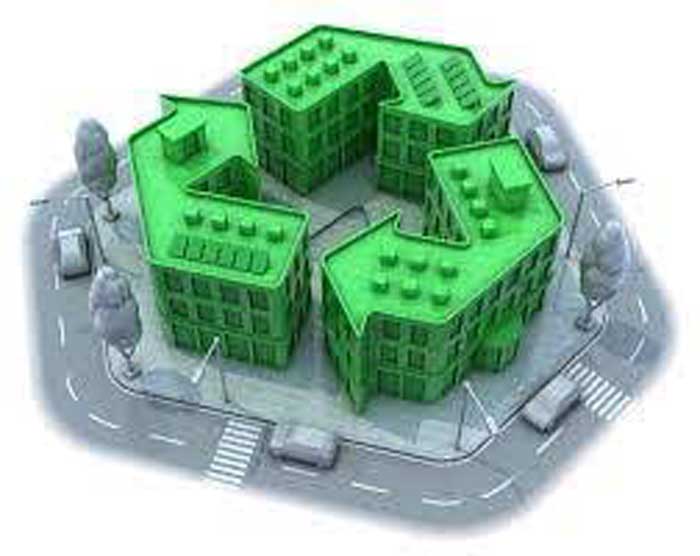 By Mike Juru The human mind is created in a way that quickly adjusts to tragedy, yet it remains resistant to change. The same holds true for the animal kingdom, where you will find cats, snakes, and rodents acting in unison to escape a veld fire, yet they are sworn territorial enemies under normal circumstances.
The above metaphor sums up the essence of our key question: Is Zimbabwe ready for green building standards?
Digging into history, the global industrial revolution occurred in two phases, between 1750 and 1850, and the second industrial revolution between 1850 and 1914 respectively. The industrial revolution also occurred in three waves, with the first wave covering Great Britain, France, Belgium, the United States of America, and Germany. The second wave occurred in Italy, Spain, and Portugal to mention a few, with the last wave covering Asia, Africa, and Latin America. Save for the Asian Tigers, to date, the economic prosperity of global nations still follows these waves, with first movers still enjoying the early bird fruits, and late comers still picking up the pieces.
If indeed history informs the future, the chronology, correlations, and global distribution of wealth that followed the global industrial revolution (1750 – 1914) beseech us to seize the first-mover advantage in embracing sustainable and innovative environmental and socio-economic developments. Already, Kuwait City in Kuwait has positioned itself as the city with the most green-education buildings in the world at 80%. China's Fuzhou City leads in green retail buildings at 67%, with Narayanganj City in Bangladesh having achieved a 100% green industrial buildings status, and the United States cities leading the world in green healthcare buildings, green hospitality buildings, and green community buildings, to mention a few. These economic hubs are already positioning themselves for the future in an environment where environmental, social, and governance (ESG) standards are increasingly influencing buyer decisions.
India is an interesting case of a nation that has made great strides in promoting a green building culture for environmental and economic gain. Before I delve into India's green-building journey, I will restate that a green building is a building that reduces or eliminates negative impacts, and can create positive impacts, on our climate and natural environment. This is achieved through its design, construction, or operation. Tapping to the World Green Building Council, any building can be a green building, provided it includes the following features:
Efficient use of energy, water, and other resources
Use of renewable energy, such as solar energy
Pollution and waste reduction measures, and the enabling of re-use and recycling
Good indoor environmental air quality
Use of materials that are non-toxic, ethical, and sustainable
Consideration of the environment in design, construction, and operation
Consideration of the quality of life of occupants in design, construction, and operation
A design that enables adaptation to a changing environment
India's green building journey started in 2001 with the founding of the India Green Building Council (IGBC). In collaboration with central and state government agencies and strategic industry associations, IGBC began to promote the green building movement in India through a shared voice on the environmental and economic benefits of a green building society, including energy efficiency, waste management, water efficiencies, climate change mitigation, and occupational health advantages, to mention a few.
What followed next was the promotion of voluntary compliance with green building standards using IGBC's green rating systems, which are recognized and supported by the government of India through incentives. For instance, India's Ministry of Environment, Forest and Climate Change offers fast-track environmental clearance for green building projects which are Pre-certified by IGBC. In the city of Punjab, with an estimated population of 2 million, the Department of Local Government (Town Planning Wing) offers an additional 5% Floor Area Ratio (FAR) free of charge for projects which are rated gold or above by the India Green Building Council. Again, the Government of India declared that all IGBC-rated green building projects in the MSME sector shall be eligible for financial assistance at concessional rates from the Small Industries Development Bank of India.
The above incentives created an attractive value proposition for the early adoption of green building culture in India. Today, India has a Green Building Code, which is a combination of codes and standards contained in their State by-laws, the National Building Code, the Energy Conservation Building Code (ECBC), and in the norms set by the rating programs, such as Leadership in Energy and Environmental Design-India (LEED-India).
Zimbabwe is ready for the green building journey considering that it has all the ingredients in place to make an immediate local impact and global statement on matters environment. The country is witnessing an infrastructure development boom, headlined by new cities, commercial zones, agricultural hubs, manufacturing plants, mining houses, hospitality hubs, and educational institutions, to mention a few.
From a central and state government agencies perspective, the ministry of Environment, Climate, Tourism, and Hospitality; the ministry of Local Government and Public Works; the ministry of Housing; and the ministry of Industry and Commerce are instrumental in making Zimbabwe's green building journey a success.
Mike Juru is president of the Green Building Council of Zimbabwe
Related Topics